A switch to daylight saving time could be lifesaving for koalas, researchers say LA Times
Markets Splinter WSJ. "Correlations are breaking down in the wake of the U.S. election, ending a long period in which assets' tendency to cluster frustrated traders."
Zinc Explodes With Lead in Surge to Highest Level in Nine Years Bloomberg
Record number of car buyers 'upside down' on trade-ins Detroit News
U.S. shoppers spend less over holiday weekend amid discounting Reuters
Charlie Rose Talks to Sebastian Mallaby Bloomberg. Much more interesting than the headline. Biographical details on Greenspan, and a call on Trump v. Yellen.
A week that could shake the world Australian Business Review
Brexit
Brexit negotiators identify UK's trump cards FT
'France wants action': Thatcherite Francois Fillon promises radical reforms after winning presidential primary Telegraph
Italy market watchdog approves Monte dei Paschi's swap Reuters
What Will Italy's Referendum Mean for the Euro? Bloomberg
The outcome of Italy's referendum may be decided in Castelnuovo di Porto LSE Blog. That is, by Italian expats, 8% of the electorate.
Syraqistan
Syrian army seizes key Aleppo area from rebels: Observatory Reuters

Russian Campaign in Syria Exposes Moscow's Defense Gaps WSJ. Raskolnikov!
China?
#NoDAPL
People are treating the DAPL protest like Burning Man Dazed

Authorities say no plans to forcibly remove North Dakota protesters Reuters

Oregon Community Just Donated Tiny Homes and Solar Energy to DAPL Water Protectors Free Thought Project. But see the wish lists linked to and described here. Winter is coming, and I'm not sure that tiny homes and solar energy are on-point for the needs expressed by the protectors themselves.
Our Famously Free Press
The Fake News Fake Story The American Conservative

'It was a fad': Many once-hot viral publishers have cooled off Digiday

And then there's this:

CNN didn't proofread their pre-written Castro obituary before they posted it last night ? pic.twitter.com/8mvLr6Ifnv

— Josh Billinson (@jbillinson) November 26, 2016
Trump Transition
The Manhattan White House, the Secret Service, and the Painted Bikini Lady Informed Comment. Good atmospheric piece. And parts of Trump Tower are "Privately Owned Public Spaces." Like Zucotti Park…

Trump's financial plans promise another Great Recession Barney Frank, Boston Globe (Furzy Mouse). "But the major beneficiaries of total repeal [of Dodd-Frank] are the largest financial entities. I understand why those who believe absolutely in an unregulated market advocate a return to the process that risks repeating 2008. I do not understand how this stance complies with Trump's promise to vindicate the interests of average working people against those who stand at the top of the economic structure."

Yes, Betsy DeVos Can Privatize Large Numbers of Public Schools, with the Help of Red States Diane Ravitch. Have I missed where @Deray and other TFA alums in the #BlackLivesMatter elite called out DeVos? And New book: Obama's Education Department and Gates Foundation were closer than you thought WaPo (from August). Must have been really close, then.

Republican states that expanded Medicaid want it kept AP

Deal for Carrier to Keep U.S. Plant Open May Hinge on Tax Overhaul WSJ

Obama's agencies push flurry of 'midnight' actions Politico

"FOIA superhero" launches campaign to make Donald Trump's administration transparent Salon

Trump douses White House hopes of Cruz, Rubio and others Politico

Potential Conflicts Around the Globe for Trump, the Businessman President NYT. In a way, this inverts the problem, which is not "conflict" but the class interests of the oligarchical faction dominating Trump's cabinet.

For Trump son-in-law and confidant Jared Kushner, a long history of fierce loyalty WaPo

Can We Expect Courageousness From Our Elected Officials? Down With Tyranny
When Is Responsible Democratic Governance Possible? The Classical View: Never Bradford J. DeLong. I feared a liberal genre piece on why stupid voters should be disenfranchised; fortunately, I was wrong.
'Calexit': Just some flaky California dreamin'? San Jose Mercury News
America now looks like Rome before the fall of the Republic The Week. "On Tuesday, America rejected a patrician and elected a tribune. Let us hope we see some genuinely Gracchian reforms, and let us hope they work this time. Because if not, I fear that, though I might not, my children will one day see a Caesar cross the Potomac."
2016 Post Mortem
Bernie Sanders Is Still Campaigning for Our Revolution Truthout

The liberal elite's Marie Antoinette moment Wolfgang Münchau, FT. "The correct course of action would be to stop insulting voters and, more importantly, to solve the problems of an out-of-control financial sector, uncontrolled flows of people and capital, and unequal income distribution." Not "would be." Would have been.

For Democrats to recover, Nancy Pelosi and her team should go Dana Milbank, WaPo. Sad to see Milbank doing Putin's work.

Why We Need a New Democratic Party Robert Reich, Bill Moyers

Election Therapy From My Basket of Deplorables MoDo, NYT

Not understanding the right Stumbling and Mumbling

A. Barton Hinkle column: The liberal postmortem is not going well Richmond Times-Dispatch. I like the Turing Test at the end.

* * *

Green Party Calls For Recount, Wants To Push For Open-Source Voting Machines Slashdot. No, no, no. No machines. Hand-marked paper ballots, hand-counted in public. Not only has Stein raised millions on a recount drive that is highly unlikely to affect the electoral outcome, whatever money's left over is going to go for a technical fix that will put more voting machines in place, and can't possibly guarantee they won't be hacked (bugs in well-known open source libraries have persisted, undiscovered, for years or even decades). What a year this has been!

The Democrats' real strategy in launching recounts The American Thinker (Furzy Mouse). A novel theory.

Listening and Responding To Calls for an Audit and Recount Marc Erik Elias, Medium

Trump Makes Baseless Claim That 'Millions' Voted Illegally, Costing Him Popular Vote ABC (Furzy Mouse).
Guillotine Watch
Wilbur and Hilary Ross on Maintaining Their $125 Million Art Collection Haute Living
Class Warfare
North America is going to get a new billionaire every 6 days Business Insider

Bengal's potato growers hit by demonetisation The Hindu (J-LS).
Android Malware Used to Hack and Steal a Tesla Car Bleeping Computer. Programming malpractice. We llcense plumbers. We license cosmetologists. Not programmers…
Physicists plan to test a new theory about the speed of light to explain what Einstein's theory can't Quartz
The Void Left By Apple Hackernoon
The World If … drugs become legal The Economist
Antidote du jour (AM):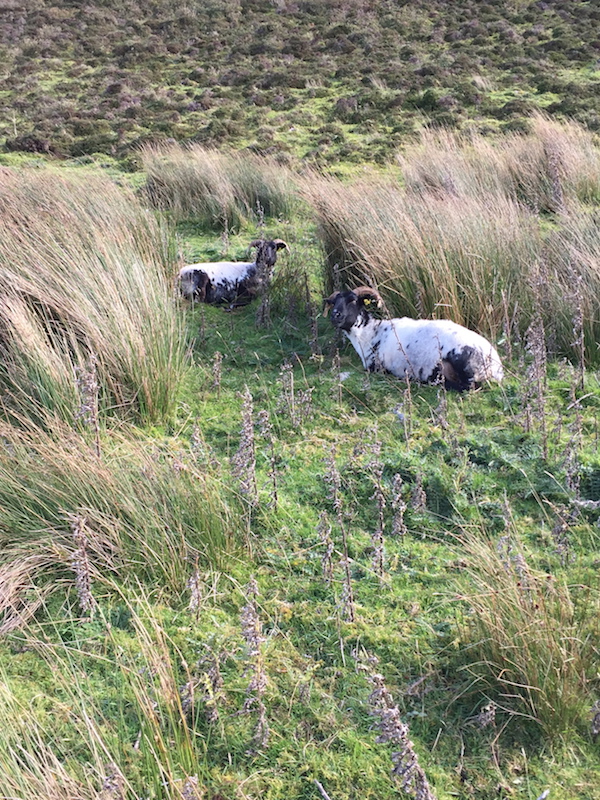 AM writes: "Grasses and sheep (I think??) from County Sligo."
See yesterday's Links and Antidote du Jour here.