Sea urchins flip inside out to become an adult Cosmos (furzy)
A Satire on Impermissible Satire ZNet
A Time of the Earth's Average Temperature XKCD
Sea Levels Will Rise Faster Than Ever Scientific American
Important Message from Keeper of Sacred White Buffalo Calf Pipe Four Worlds International Institute (Glenn F)
Impossible Spaceship Engine Called "EmDrive" Actually Works, Leaked NASA Report Reveals Yahoo
China
Beijing's Intervention in Hong Kong Election Could Face a Hurdle: Local Courts New York Times

Leaders don't grasp Hong Kong fury Bangkok Post (furzy)
Samsung Drawn Into Korean Political Crisis After Offices Raided Bloomberg
Brexit
EU leaders plan December meeting without UK Politico

UK government's Brexit court appeal to start December 5 Politico
Ukraine/Russia
Putin Wants to Push Microsoft Out of Russia in Battle with U.S. NBC (Micael)

Putin scared the CIA by replacing Microsoft with Russian product (subtitled) Vineyard of the Saker (Micael)

Russia successfully tests new hypersonic warhead Russia Beyond the Headlines (Selva)
US Hawks Gamble on Turkey's Invasions Consortiumnews (Mason)
Declaration by the High Representative on behalf of the EU on the latest developments in Turkey European Council
Big Brother is Watching You Watch
Tesco Bank cyber raid 'unprecedented', says financial regulator Guardian (Bill B)
2016. A big round of applause for Lambert and those of you who participated in our live blog last evening and into the AM.
I'm leaving some of the links I assembled earlier yesterday as reminders of the punditocracy misreading of the public's mood. And for the historically minded, today is the anniversary of 18 Brumaire.
Check out the hilarious tone deafness of the Guardian putting a plea at the bottom of Frank's article for readers to help its journalism, after they inflicted 12 months of Clinton hackism on its readers (and anyone following comments btw knows that its readers overwhelmingly saw what was coming).
DAPL
OPEC Might Fail To Boost Oil Prices But Crude Isn't Going Anywhere OilPrice
Curry proposes ending pensions for future police officers and firefighters Jacksonville.com. What CalPERS recently departed fiduciary counsel oversaw at a very long-standing client: corruption so severe that it resulted in the most deeply underfunded pension fund in the state.
America Figured Out A New Way Audi Cheated on Emissions Testing: Report Jalopnik (YY)
Supreme Court Revisits 2008's Housing Collapse With Banking Test Cases NPR
Senators Investigate Reports Wells Fargo Punished Workers NPR (Dan K)
Class Warfare
Living on the edges: Life in the colonias of Texas Aljazeera (margarita)

Richard Pryor nails the connection between racism and capitalism YouTube (Judy B)
Antidote du jour. M.G.:
These are Australasian gannets and colony at the tip end of Farewell Spit on the NW corner of the South Island of New Zealand. Our guide said the colony had only been there ~ 10 years.

They're beautiful birds. The color of the mature heads reminds me of a perfectly toasted marshmallow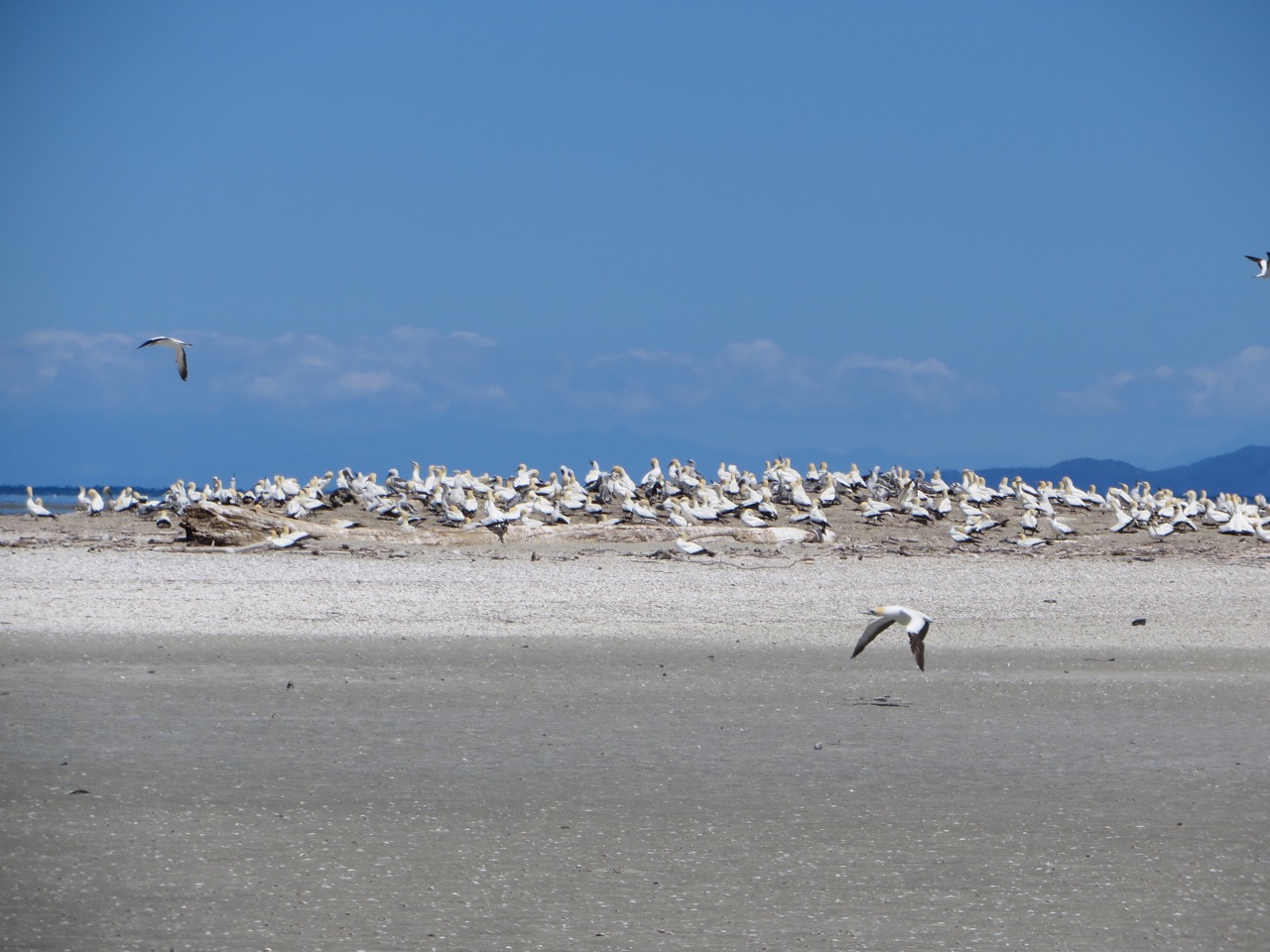 See yesterday's Links and Antidote du Jour here.