Finding North America's lost medieval city Ars Technica
The bank lent me $2m so I spent it on strippers and cars BBC
U.S. Regulators Sanction Wells Fargo, Declaring 'Living Will' Deficiencies WSJ
The Long, Cruel Career of Rudy Giuliani Jacobin
From Zuccotti Park to Trump Tower Jacobin
Restless temperament TLS. On the rise of the ADHD-industrial complex.
Brexit
Europe's states of disorder New Statesman

Urgent Brexit deal needed to avert banking job losses, peers to warn Guardian
US wants rules new cars must 'talk' to each other within 5 years FT
Google says driverless cars are ready to make money, but we won't know if they do Marketwatch
Big Brother is Watching You Watch
Google faces EU curbs on how it tracks users to drive adverts FT
Why are Indians being arrested for sitting during the national anthem? BBC
The damming problem of reconnecting Europe's rivers The Conversation
Russia
War In Ukraine News Update: Merkel And Hollande Push For New Russia Sanctions International Business Times
Asia is in the grip of a transnational crime crisis – but governments look away The Conversation
Federal Official Urges Probe of 'Abuse' on Private Prisoner Transport Marshall Project
Reversing Course, E.P.A. Says Fracking Can Contaminate Drinking Water NYT. Oops.
Fracking Can Contaminate Drinking Water, Has Made Some Water Supplies "Unusable," Long-Awaited EPA Study Concludes DeSmogBlog
#NoDAPL
Native Waters, Native Warriors: From Standing Rock to Honduras Truth out
2016 Post Mortem
David Brock blasts Brooklyn, 'animals' in press Politico

Chamber of Commerce Helped Senate Tip Republican by Restricting Contributions to GOP Truthout

Hypocrisy Behind the Frenzy Over Russia's Role in the U.S. Election Truthdig

Harry Reid says Russian hacking is 'as big a deal as Watergate or 9/11' Business Insider

Donald Trump is doing more to undermine himself than any Democrat The Spectator. Disconcerting, to say the least, to have The Spectator accept this framing of the Russian interference allegations and call for Trump to "[take]  seriously the threat of foreign incursion."

America: the failed state Prospect. Francis Fukuyama's weighs in.  Some insights, but I post this so that the commentariat can have some fun shredding much of the nonsense herein.

Diary LRB. Pearl-clutching: Jonathan Lethem needs to get out a bit more, to see what lurks beyond Brooklyn.

The dangers of mystifying Trump CJR. Lee Siegel also goes off the deep end; assertion substitutes for analysis.
Trump Transition
Syraqistan
Indian Currency Train Wreck
India's Cashless Economy Gets a Discount MIT Technology Review. Will Dr. Pangloss please pick up the white courtesy phone.

Going cashless in rural Bengal: Watch how this village is forced to barter food Scroll.in

'Modi Has Intense Desire to Do Something, But Lacks Imagination,' Says Ashis Nandy The Wire
Antidote du jour (J-LS photo, Yogjakarta– Java, Indonesia–May 2016):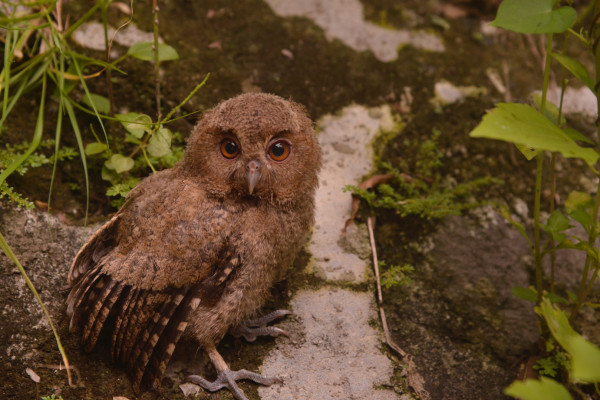 See yesterday's Links and Antidote du Jour here.