This is Naked Capitalism's special fundraiser, to fight a McCarthtyite attack against this site and 200 others by funding legal expenses and other site support. For more background on how the Washington Post smeared Naked Capitalism along with other established, well-regarded independent news sites, and why this is such a dangerous development, see this article by Ben Norton and Greenwald and this piece by Matt Taibbi. Our post gives more detail on how we plan to fight back. 380 donors have already supported this campaign. Please join us and participate via our Tip Jar, which shows how to give via check, credit card, debit card, or PayPal.
Rogue Beaver Apprehended After Trashing Store That Sells Fake Christmas Trees Huffington Post (Chuck L). My kind of animal! Although I do have a certain fondness for fake Christmas trees, our family having acquired an aluminum pom-pom tree in Boston, when buying synthetic trees was unusual, by virtue of not being able to procure the real deal. And it was duly decorated for many years thereafter, along with the traditional type.
Bomb detector works better with fake dog nose on the end Guardian (YY)
1 million Google accounts compromised by Android malware called Gooligan ars technica (Bill B)
Judge forces Coinbase to hand over years' worth of user data to IRS ars technica (Chuck L). We said Bitcoin = prosecution futures. The IRS has deemed Bitcoin to be property, so selling at a profit results in taxable income.
Eurozone unemployment hits seven-year low Politico. Of a really awesome 9.8%! Uncork the champagne!
Brexit
Dutch parliament votes to ban burqa in public buildings Christian Science Monitor. Given the crazy costuming one routinely sees on the street in NYC, I find this hard to fathom.
Italian Referndum
France presidency: Francois Hollande decides not to run again BBC. Readers were correctly skeptical of a report otherwise.
Trump Transition
Obama to Block Second Chinese Deal on Security Concerns Bloomberg
AFL-CIO mulls Ellison endorsement for DNC chair Politico
Amazon's Growing Power In The U.S. Economy Forbes. "Today, half of all U.S. households are subscribed to the membership program Amazon Prime…" Can this be correct?
New McCarthyism
Why Are Media Outlets Still Citing Discredited 'Fake News' Blacklist? FAIR. Circulate widely.

The Propaganda About Russian Propaganda New Yorker. Deadly. Also provides confirmations of one of our theories (based on very early followers on Twitter being Ukrainian neo-Nazis), that PropOrNot has close ties to anti-Russia propagandists in Ukraine.

THE EMPIRE'S LAST GASP – ANGLO-AMERICAN JOURNALISM CHOKES ON ITS OWN DIGITAL MODEL John Helmer. More on Ukraine connections.

Washington Post Reporter Spreads Blacklist of Independent Journalist Sites Wall Street on Parade

Publications Called Russian-Propaganda Distributors Consider Suing Anonymous 'Experts' US News

The Orwellian War on Skepticism Robert Parry, Consortium News

"Fake News" Fizzles on Arrival Unz Review

Tell the Washington Post: "Smearing is not reporting." RootStrikers. Please sign and circulate. They are short of their goal.

Effort to combat foreign propaganda advances in Congress Washington Post. Pam and Russ Martens correctly depict this as doubling down.

OIG Complaint About Prop Or Not Filed 2016 12 01 Archiv.org

Obama laments 'fake news' — to rape hoax peddler Rolling Stone! American Mirror (JM). The right is having fun with this fiasco too.

Intel Officials Believe Russia Spreads Fake News Buzzfeed. Another original enthusiast doubles down.
The New Red Scare Andrew Cockburn, Harpers (margarita). Today's must read. Not about the WaPo row, but about the dubious claims that Evil Rooskies were behind the DNC hack.
Fears ebb of Trump blocking AT&T's $85bn Time Warner deal Financial Times
Two U.S. Job-Market Views: Strong Enough for Fed, Not Trump Bloomberg
Wells Fargo splits chairman and CEO roles after investor pressure Financial Times
Class Warfare
Poverty Doesn't Need Technology. It Needs Politics. The Concourse (Dan K)

Hope in a Dark Era: In the Face of Barbarism, Thousands Turn to Democratic Socialism Common Dreams (martha r)
Antidote du jour. Jason G: "Taken at Vinoy Park in Saint Petersburg Florida." This is a heron and the label on the photo says "Vinoy Heron" which I assume is a breed name.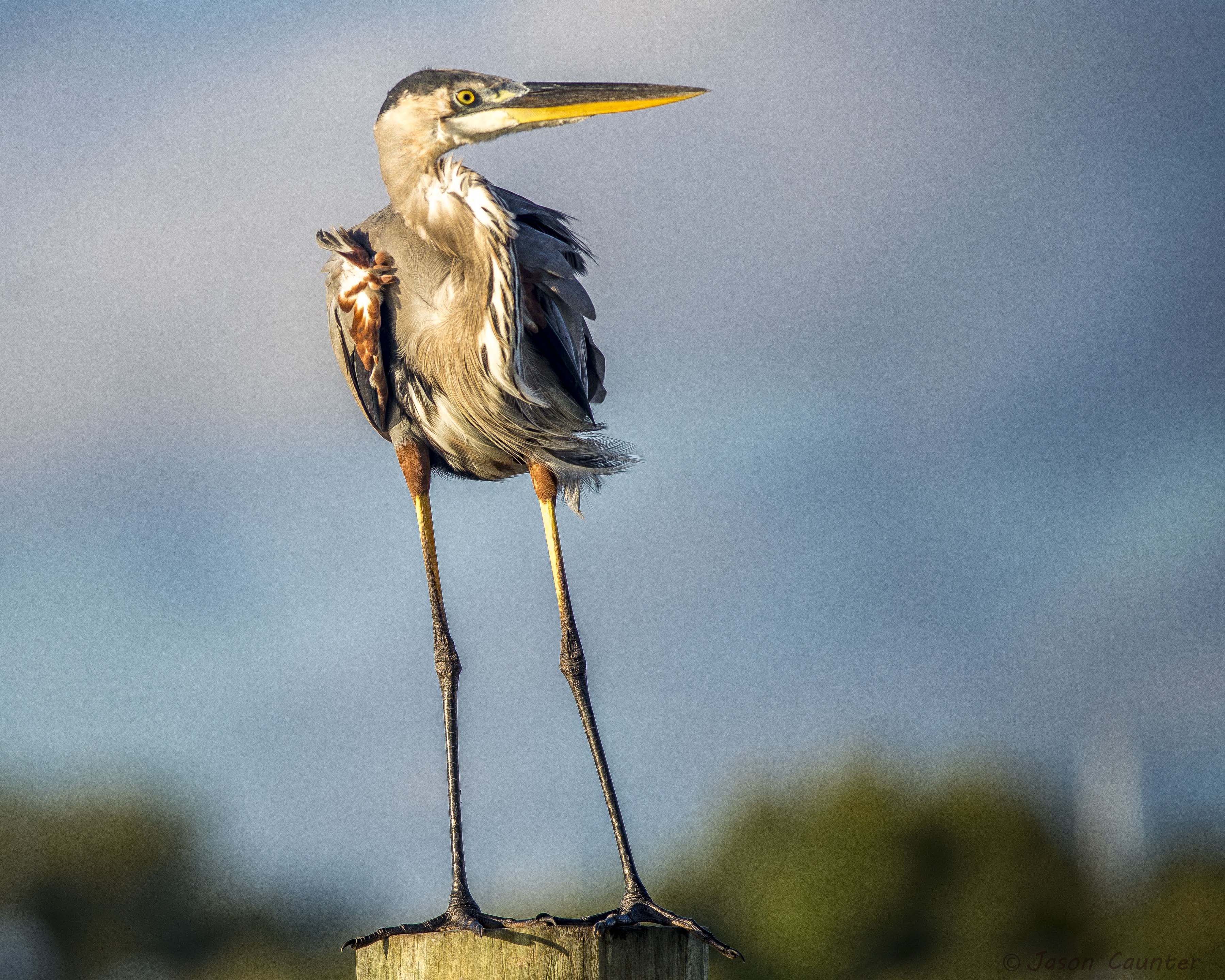 See yesterday's Links and Antidote du Jour here.