How Much Biofuel Do Santa's Reindeer Need? OilPrice
North Pole Temperatures May Soar to 50 Degrees Above Normal Scientific American (resilc) !!!
How hospitals, nursing homes keep lethal 'superbug' outbreaks secret Reuters (guurst)
Scientists discover concussion biomarker PhysOrg (Chuck L)
Italian Bank Wobbles
Italy Sets Up Fund to Help Troubled Banks Wall Street Journal

Italy's cabinet approves Monte dei Paschi bailout Financial Times
Brexit
Ireland's love affair with Apple triggers hate at home Politico
Le FN prépare un «contre-sommet» européen Le Figaro. The European left was utterly unable to get anything meaningful done when Greece was being broken on the EBC's rack in 2015. Will the emerging European right be more effective at organizing?
The Divisions of Cyprus, by Perry Anderson Defend Democracy
Are snap polls inevitable? ekathimerini
Illegal gold mining has supplanted cocaine trafficking as Latin America's criminal endeavor of choice Quartz (resilc)
Ukraine/Russia
Why I Still Don't Buy the Russian Hacking Story Leonid Bershidsky, Bloomberg. Members in Good Standing in the MSM starting to break ranks.

No, Mr. Dorfman, This is Not Chile Counterpunch (EM)

Reply of Russian Foreign Ministry to columnist who justified Karlov assassination Fort Russ (guurst)
Oil, Chaos And Geopolitics In The New Year OilPrice
Syraqistan
"There were no green buses in Gaza" : Former UK ambassador to Syria debunks Aleppo propaganda (BBC) Saayed Hassan
Trump Transition
Documents suggest Palantir could help power Trump's 'extreme vetting' of immigrants The Verge

Virtu Financial Execs Were Major Donors to Clinton and Schumer as Trump Nominates Its Top Dog as Secretary of the Army Wall Street on Parade

Beijing fires trade warning after Trump appoints China hawk Financial Times

Donald Trump's trade team has based their analysis on a remarkably silly mistake Vox (resilc). While correct re the idea that simply cutting imports willy nilly is lousy policy, running a trade deficit is tantamount to exporting demand and jobs.

Trump Says U.S. Nuclear Arsenal Must Be 'Greatly' Expanded Bloomberg

Nuke Experts to Trump: WTF? Daily Beast

Passenger removed from flight after confrontation with Ivanka Trump Reuters. She flew commercial?

What would be Trump's biggest mistake failed evolution. Not sure I agree. Obama's execution was poor, with only intermittent attention to China and the lame TPP as an anchor of his strategy. But Trump may err via relying too much on bluster, which the thin-skinned Chinese take badly, and overplaying his hand.
2016 Post Mortem
Now Clinton's biggest backers want a "campaign autopsy," which could expose Clinton's entire operation. Politico. From last week, still germane.
Israel lobby regroups to fight Keith Ellison's bid to be Democratic chair Mondoweiss (Judy B)
There are new legal standards after court's Probation decision Boston Globe (TF)
HOLY RAGE: LESSONS FROM STANDING ROCK New Yorker (mk)
Police State Watch
Policing Police Robots UCLA Law Review (guurst)

Two 'deadliest' police departments in US to be investigated in California Guardian (UserFriendly)
New McCarthyism
Fake News and the New McCarthyism Common Dreams

McCarthy's ghost smiles as Dems point the finger at Russia The Hill

Fakebook Atrios
Hedge fund developing AI to replace managers Guardian (ChiGal). Um, this was already well underway in 2007 via fund products that would create "synthetic beta" at a fraction of hedge fund prices (and we wrote about it then). CalPERS, which has officially exited hedge funds, is using some strategies like that.
Class Warfare
Antidote du jour (Warren S):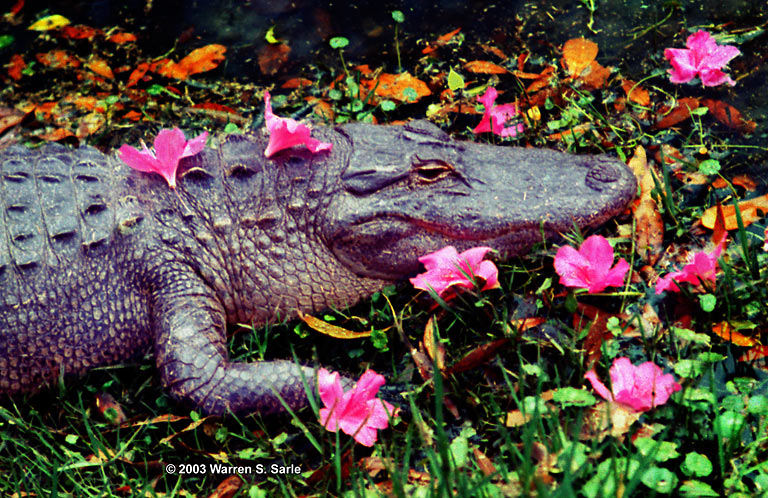 See yesterday's Links and Antidote du Jour here.