By Lambert Strether of Corrente
Trade
"The confirmation hearing for Wilbur Ross, Donald Trump's pick to be Commerce secretary, will not be held on Thursday as planned but will instead be delayed until next week, Senate Commerce Committee leaders announced Tuesday night. Committee Chairman John Thune and ranking member Bill Nelson said they decided to push the hearing to Jan. 18 because they had yet to receive the billionaire investor's ethics agreement, which he is working on with the Office of Government Ethics and the Commerce Department, and wanted to give officials enough time to review it" [Politico]. "Prep for the USTR hearing does seem to be going forward as planned, however, and Lighthizer began making the rounds on Tuesday to meet with Finance Committee members and talk about the incoming administration's trade agenda."
Politics
Readers, this section today will be straight prose and few links. Sorry. Apple's irredeemably sucky iOS Mail program screwed up my Outbox again, so an entire day's research is gone where the woodbine twineth — including everything I was planning to aggregate on the latest Trump flap — it having never reached the mailbox on the Mac I use for writing. (Yeah, I could change my workflow, but I find it hard to accept that Apple's crack engineering team could actually screw up email, so I keep hoping Mail will improve, even though it's remained crappy over several upgrades. I guess they want to force me to use iCloud or something.) If it's not a full moon, it certainly looks and feels like one. So, on the Trump flap, from memory, my thoughts:
1. Readers will remember from election coverage Chris Arnade's notion of the "volatility voter"; the idea that a voter trapped in a losing game might as well kick over the table to improve their chances. Well, the elites can exploit volatility, too. Naomi Klein labeled the opportunistic elite production and manipulation of crises the "shock doctrine":
In one of his most influential essays, Friedman articulated contemporary capitalism's core tactical nostrum, what I have come to understand as the shock doctrine. He observed that "only a crisis—actual or perceived—produces real change. When that crisis occurs, the actions that are taken depend on the ideas that are lying around. That, I believe, is our basic function: to develop alternatives to existing policies, to keep them alive and available until the politically impossible becomes politically inevitable." Some people stockpile canned goods and water in preparation for major disasters; Friedmanites stockpile free-market ideas. And once a crisis has struck, the University of Chicago professor was convinced that it was crucial to act swiftly, to impose rapid and irreversible change before the crisis-racked society slipped back into the "tyranny of the status quo." He estimated that "a new administration has some six to nine months in which to achieve major changes; if it does not seize the opportunity to act decisively during that period, it will not have another such opportunity." A variation on Machiavelli's advice that injuries should be inflicted "all at once," this proved to be one of Friedman's most lasting strategic legacies.
Readers will also remember that I thought volatility after the election would not decrease and might increase. If I am correct that some elite factions are employing "capitalism's core tactical nostrum," then we can expect more crises. What is unique about our 2017 situation, however, is that it's not "the new administration" that's employing the tactic, but a defeated faction that's about to lose power (if democratic norms are adhered to). This does not preclude the Trump administration from employing shock doctrine tactics on its own later, but that does not appear to be the case now.) What is it that seems "politically impossible" now but may become "politically inevitable"?
2. Since November 8 we've had four crises of legitimacy of escalating intensity, each one pointing to a change in the Constitutional order. First, we had Stein's recount effort, justified in part by a(n unproven) theory that "Russian hacking" had affected the vote tallies. (Recall that 50% of Clinton voters believe this, although no evidence has ever been produced for it, it's technically infeasible at scale, and statistically improbable.) Since the "Russian hacking" theory was derived from intelligence not shown to the public, the change to the Constitutional order would be that the Intelligence Community (IC) would gain a veto over the legitimacy of a President during a transfer of power; veto power that would be completely unaccountable, since IC sources and methods would not be disclosed. Second, we had the (hilariously backfired) campaign to have "faithless electors" appoint somebody other than Trump to be President. Here again, the change in the Constitutional order was exacty the same, as (Clintonite) electors clamored to be briefed by the IC on material that would not be shown to the public, giving the IC veto power over the appointment of a President after the vote tallies had been certified. Third, we had the IC's JAR report, which in essence accused the President-elect of treason (a capital offense). Here again the publicly available evidence of that quite sloppy report is non-existent, so in essence we have an argument from IC authority that secret evidence they control disqualifies the President elect, so the change in the Constitutional order is the same. Fourth, we have the "Golden Showers" report, which again is an argument from IC authority, and so again gives the IC veto power over a President appointed by the Electoral College. Needless to say, once we give the IC veto power over a President before the vote is tallied, and before the electoral college votes, and after the electoral college votes but before the oath of office and the Inaugural, we're never going to be able to take it back. This is a crossing the Rubicon moment. Now, you can say this is unique, not normal, an exceptional case, but "sovereign is he who decides on the exception" (Nazi legal theorist Carl Schmidt). And who then is the sovereign? The IC. Is that what liberals want?
3. To the "Golden Showers" case itself. If I have this right, CNN published a rumor, whose source is a former British MI5 operative, who now owns his private firm. (How nice for him.) There is a two-page summary including the rumor (shown by the IC to Trump and Obama as part of the compartmentalized version of the JAR), and there is a 45-page (IIRC) memo with the rumor in all its glory. CNN having published the rumor, Buzzfeed published the memo (with a disclaimer saying in essence "We can't vouch for the authenticity of any of this; you figure it out," a remarkable statement similar to WaPo's non-retraction of its defamatory propornot story. In any case, the firm shopped the material around as oppo, first to the Republicans, then to the DNC, but nobody bit (although the memo became a "legend" in the political class). The only reason the memo became news was — tada — not that there was any corroborating evidence, but that the IC said it was trustworthy (see #2 above). I skimmed the 45-page version, and it looked pretty sketchy to me; interestingly, it contained a suggestion that there is a DNC mole, which supports the "leak not hack" account of the Podesta memo.
4. On "golden showers," this is a family blog, so you'll have to look up the details for yourself. Back in the day, I worked in the Personals section of a weekly alternative newspaper taking ads, and since customers paid by the letter (rather like tweets), "GS" was the abbreviation. Now, there were rather a lot of abbreviations, human nature being what it is. My point is that GS is, apparently, not a "protected class" of sexual practices among good-thinking liberals, although [this is a family blog1] and [this is a family blog2] obviously are, and Goldman Sachs and everybody on Wall Street [this is a family blog3]s, like, all the time, and especially with important clients. Therefore, my Twitter feed is full of plays on "uro-" (you can imagine). This is snark, and in particular sexual snark, for which I was present at the creation, in the blogosphere in the early 2000s: Sexual snark was the épater le Christian Right of its day, since the Christianists were a dominant faction in the Bush administration, and oh so stuffy. And an entire generation of the political class, especially the "progressive" factions in that class, including me, came up practicing that snark. It's easy! It's fun! It's performative discourse! And — like everything else these clowns have done — utterly ineffective. So we're doubling down on failure again, aren't we? The "progressive" (Clintonite) Twittersphere is full of jokes about p*ssing while Sanders wanders around the country holding town halls and defending Social Security and Medicare. What a maroon! Head, desk.
5. Trump held a news conference at my press time. Since coverage of Trump has been so wildly distorted, we can only go by the transcript. Here it is.
On Russia:
[TRUMP:] If Putin likes Donald Trump, guess what, folks? That's called an asset, not a liability.
Well, not if you want a war with Russia. And on the GS thing, quoting in its entirety:
TRUMP: Lemme just tell you what I do.

When I leave our country, I'm a very high-profile person, would you say?

I am extremely careful. I'm surrounded by bodyguards. I'm surrounded by people.

And I always tell them — anywhere, but I always tell them if I'm leaving this country, "Be very careful, because in your hotel rooms and no matter where you go, you're gonna probably have cameras." I'm not referring just to Russia, but I would certainly put them in that category.

And number one, "I hope you're gonna be good anyway. But in those rooms, you have cameras in the strangest places. Cameras that are so small with modern technology, you can't see them and you won't know. You better be careful, or you'll be watching yourself on nightly television."

I tell this to people all the time.

I was in Russia years ago, with the Miss Universe contest, which did very well — Moscow, the Moscow area did very, very well.

And I told many people, "Be careful, because you don't wanna see yourself on television. Cameras all over the place."

And again, not just Russia, all over.

Does anyone really believe that story?

I'm also , by the way, believe me.
The Fiscal Times from 2015 says that Trump is, indeed, a germaphobe. I suppose that Trump could have had the hookers wrapped up in latex onesies Trump could have taken protective measures, but still…
There's plenty more in the transcript, but that's what's relevant to the IC's ongoing efforts. "Very much of a germaphobe." No wonder nobody bought the oppo.
6. I forgot to say: If the 45-page memo is to believed, international real estate is a hairball of conflicted relationships and a cesspit of corruption. No different, that is, from New York real estate. And no different in essence from the business dealings of any other oligarch, I would guess.
Stats Watch
Atlanta Fed Business Inflation Expectations, January 2017: "Inflation expectations at the business level are falling back this month after spiking in November and December" [Econoday]. "These results stand in direct contrast with the consumer side where expectations have been falling, not rising."
MBA Mortgage Applications, week of January 6, 2017: "Purchase applications for home mortgages rose a seasonally adjusted 6.0 percent" [Econoday]. "[D]espite the weekly increase in purchase applications, the year-on-year decline points to weakness in future home sales."
Housing: "People who make offers on homes have started to find that appraisals well above these offers have triggered a large number of busted deals. California, home to some of the nation's most expensive home markets, leads in cities with these broken deals. Another reason for these problems is appraisals that show major problems with red flags" [247 Wall Street].
Retail: "On the news that Macy's is shuttering 68 stores and cutting 10,000 workers and Limited is closing all 250 locations impacting 4,000 workers, a new report released Tuesday further indicates the industry's inexorable shift to online" [Econintersect]. "Retail clocked the fewest holiday job gains since 2010, as the accelerating shift toward online shopping continued to take a toll on job opportunities in traditional brick-and-mortar stores."
Retail: "Apple AirPods are all but impossible to recycle, which makes them a Herculean environmental challenge." [Wired].
Shipping: "The number of container lines with an operating capacity of over 200,000 teu has reduced to 17 from 20 in the past year, and is set to shrink to 13 in the next 18 months as the industry experiences unprecedented consolidation" [The Loadstar].
The Bezzle: "Baidu Inc. and state-owned Beijing Automotive Group Co.'s collaboration on telematics and autonomous driving is almost ready for its coming-out moment, as industry and government join hands to push for self-driving vehicles within China" [Bloomberg]. "A BAIC-built model equipped with Baidu technology will debut in April at the Shanghai auto show, BAIC Chairman Xu Heyi said in interview Friday at the CES 2017 trade show in Las Vegas. The two companies also plan to conduct road testing of a car that will be by the end of this year." That is, not autonomous.
Co-ops: "Organic Valley's rising tide continues to lift all of its producer pools. Coming off of its second billion-dollar year and passing the 2,000-member mark, the La Farge-based co-op is cultivating a venture to put its dairy products on the shelves of as many as 140,000 more stores nationwide" [LaCross Tribune]. "Organic Valley, which George Siemon and a handful of other farmers founded in 1988 and now is the largest cooperative of organic farmers in the country, also hired 110 new employees last year."
Co-ops: "[Edgar Hicks] has worked for more than 40 years in the agricultural business and had a multitude of leadership roles in rural organization. Most recently, he traveled to Africa to share his expertise. He said the greatest agricultural experience for his family as a whole was the initial one living in small co-op communities in Merrick County, Nebraska, followed by working for Ag Processing in Omaha" [Omaha World-Herald]. "Hicks was excited to be invited by the U.S. Department of Agriculture to go to Toubakouta, Senegal, to help farmers start a co-op. Through his interpreter, he shared that for every one of their co-op members, he could envision a successful Merrick County farmer. He gave them a background of the National Grange cooperative using the well-known Rochdale Principles, formed by a successful cooperative in Rochdale, England, in the 1800s." Hicks is African-American, and grew up in Louisiana. Amazing bio.
Co-ops: "Is the Cooperative Economy Next in a Post-Consumer World?" [P2P Foundation]. ""So what is the alternative if the ability of people to support themselves and their families with wage income is collapsing, and there's not much chance of substantial help from the government?" [Professor Maurie Cohen of NJIT's Department of Humanities] asks. One possibility is rooted in the evolution of a concept that garnered significant interest in the past — mutual economic cooperation at the local or regional level."
Political Risk: "The World Bank predicts that among advanced economies, growth in the United States is expected to pick up to 2.2%, as manufacturing and investment growth gain traction after a weak 2016. But if Trump's stimulus plans are fully implemented, it could lift GDP growth to 2.5% this year and to 2.9% in 2018" [Mining.com].
Political Risk: "President-elect Donald Trump has so far named exactly one person with an economics doctorate to a prominent post in his administration" [Bloomberg]. As the punchline to the old joke goes: "It's a good start."
Today's Fear & Greed Index: 61 Greed (previous close: 67, Greed) [CNN]. One week ago: 86 (Extreme Greed). (0 is Extreme Fear; 100 is Extreme Greed). Last updated Jan 10 at 11:38am. Big drop.
Imperial Collapse Watch
"THE CRIMES OF SEAL TEAM 6" [Intercept]. "But hidden behind the heroic narratives is a darker, more troubling story of "revenge ops," unjustified killings, mutilations, and other atrocities — a pattern of criminal violence that emerged soon after the Afghan war began and was tolerated and covered up by the command's leadership." We tortured some folks…
Gaia
"Tanzanian Farmers Face 12 Years In Prison For Selling Seeds As They've Done For Generations" [TechDirt]. ""If you buy seeds from Syngenta or Monsanto under the new legislation, they will retain the intellectual property rights. If you save seeds from your first harvest, you can use them only on your own piece of land for non-commercial purposes. You're not allowed to share them with your neighbors or with your sister-in-law in a different village, and you cannot sell them for sure. But that's the entire foundation of the seed system in Africa", says Michael Farrelly [from an organic farming movement in Tanzania]."
Class Warfare
""To the very considerable extent that inequality is generated by rent seeking, we could sharply reduce inequality itself if rent seeking were to be somehow reduced," said Angus Deaton, recipient of the 2015 Nobel Prize in Economics. Deaton described inequality in the U.S. as being primarily driven by industry rents, and rejected proposals to increase taxes on the rich as a way to reduce rent seeking" [ProMarket]. ""I don't think that rent seeking, which is incredibly profitable, is very sensitive to taxes at all. I don't think taxes are a good way of stopping rent seeking. People should deal with rent seeking by stopping rent seeking, not by taxing the rich," [Deaton] said."
"Such [Trump] policies aren't merely a repudiation of Obama. They would amount to a smash-and-grab raid on the social-democratic notion of government that [Obama] sought to protect and extend [(!!)]. If Trump and his team's proposed policies were enacted in their entirety and maintained, we could well come to look back on the last eight years as but a temporary stopping point on the road to plutocracy" [John Cassidy, The New Yorker]. "Full-on plutocracy," as opposed to the "plutocracy with some mitigating factors," as we have had so far. If you re-read this piece while mentally flagging the qualifiers like "full-on," it looks quite different from the hagiography it intends to be. For example, " halving the percentage of Americans who don't have health coverage" is a two-fer: First, what's "virtually" doing in there? Second, "health coverage" as a very neat conflation of "health coverage" and "health care," very typical of liberal goodthinkers who generally, themselves, don't have to cope with narrow networks, high co-pays, Kafka-esque bureaucracies, and liberal gatekeeping and meantesting processes generally.
News of the Wired
Readers, I would like to formally thank the commenter who turned me on to the Opera browser. Opera is not from Google or Apple, which is great, it's significantly zippier than FireFox, and best of all, it's got a built-in free VPN that is speedy and reliable. I couldn't be more pleased to have my workflow improved. So, whoever you are, take a bow!
"Families are getting online by borrowing simple cellular devices from their local libraries. After some initial success in big cities, researchers are testing the program in rural settings" [Daily Yonder]. The ceaseless creativity of our public llbraries never ceases to amaze me.
"With a cast of characters including Lawrence Welk, Phyllis Diller, Frank Zappa and Jimi Hendrix, the wah's glide through American pop culture can be traced back to the muted cornets in 1920s Chicago speakeasies and, thanks to an ambitious young guitarist named Del Casher, came to fruition 50 years ago in a Hollywood Hills garage" [LA Weekly].
"Tetheradick" [Haggard Hawks]. Not a scandal….
"Nasa to visit mysterious metal asteroid which could be core of lost planet " [Telegraph]. "The strange chunk of metal, named 16 Psyche, is made of iron and nickel, similar to the Earth's core, and scientists think it could be the remnants of a Mars-sized planet which existed just a few million years after the birth of the Sun."
"Researchers at Johns Hopkins and New York Universities are giving psilocybin, the active ingredient in magic mushrooms, to ordained ministers in the hopes that they can help provide some answers [about the relationship between their spiritual qualities and healing potential]" [Quartz]. "So far, they have enrolled thirteen religious leaders including an Orthodox Jewish rabbi, a Zen Buddhist roshi, an Episcopalian, a Greek Orthodox priest, and a Reform Christian for their FDA-approved clinical trial. (They're also seeking Catholic priests, Imams, and Hindu priests to join the study.)"
"$89 Pinebook Linux Laptop Expected to Launch in February" [PC Magazine]. If there were a Linux distro that mimicked the Mac before the iOS engineers started crapping it up…
I always loved the Charles Addams cartoons when I was growing up, back when The New Yorker was a real magazine:
Charles Addams https://t.co/3gf7mHLUhx#emotionallabor pic.twitter.com/stMJICNz13

— Cory Doctorow (@doctorow) January 10, 2017
* * *
Readers, feel free to contact me with (a) links, and even better (b) sources I should curate regularly, and (c) to find out how to send me images of plants. Vegetables are fine! Fungi are deemed to be honorary plants! See the previous Water Cooler (with plant) here. And here's today's plant (UserFriendly):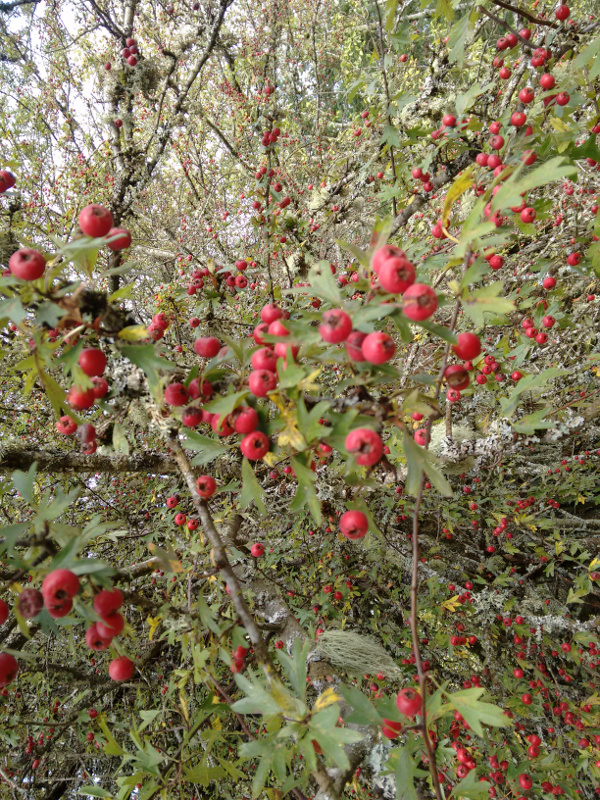 UserFriendly writes: "From my friend who I recently introduced to NC and has a much better eye for nature photography than I do."
Thank you for introducing a new reader to NC! That said, I find the photo a little unsettling (and I hope I oriented it properly). Still, the image works for me as an objective correlative for the feeling of stuff coming at me way too fast for me to process it, so…
Readers, I've gotten more plant images, but I can always use just a few more; having enough Plantidotes is a great angst deflator. Plants with snow and/or ice are fine!
Readers, Water Cooler is a standalone entity, not supported by the very successful Naked Capitalism fundraiser just past. Now, I understand you may feel tapped out, but when and if you are able, please use the dropdown to choose your contribution, and then click the hat! Your tip will be welcome today, and indeed any day. Water Cooler will not exist without your continued help.