By Lambert Strether of Corrente
Trade
"What exactly a [US-UK bilateral] deal would look like is still up in the air, but it would in many ways be a natural next step for the two nations, given their close historical ties. The U.K. is already the United States' seventh-largest trade partner and its biggest source of foreign investment" [Politico].
"Trump appeared to suggest Wednesday night that he would make good on his pledge to hold Mexico accountable for paying for the border wall through the renegotiation of NAFTA, telling ABC's David Muir that payment "will come out of what's happening with Mexico. We're gonna be starting those negotiations relatively soon" [Politico].
"The biggest winners from the construction of Donald Trump's "big, beautiful, powerful" wall along the US-Mexico border are likely to be Mexican cement companies and construction workers" [Guardian]. So maybe there is a solution space…
"Trump's termination of the TPP has put another pan-Asia trade pact under the spotlight: the Regional Comprehensive Economic Partnership, which covers more than 45 percent of the world's population and 40 percent of global trade" [Bloomberg]. "Led by the 10-nation Association of Southeast Asian Nations, RCEP seeks to harmonize existing trade ties between China, Japan, India, South Korea, Australia and New Zealand. It is considered a lower quality trade deal compared with TPP, with less stringent rules on intellectual property, labor and environmental standards, and the operation of state-owned enterprises. The next round of talks are scheduled to start next month in Japan."
"Japan completed the TPP ratification process last week, well aware Trump planned to drop out. Abe said its goals were still important for Japan and the TPP could be a model for trade deals with other nations, including those in Europe" [AP]. "Malaysia's Second Trade Minister Ong Ka Chuan said that the remaining 11 TPP members will meet to discuss the next steps. 'Twelve countries signed the (TPP), but now one wants out. The other 11 can continue by making change to the clauses. There are many possibilities that these 11 countries can still proceed with,' the Bernama news agency quoted him as saying. He didn't elaborate.[Australian Prime Minister Malcolm] Turnbull said that in theory China could join the pact following the U.S. departure. But that would require a revamp of the deal. "
"Navarro and Commerce secretary nominee Wilbur Ross will push for agreements that tighten rules-of-origin requirements, crack down on steel and aluminum dumping, and reduce the trade deficit by requiring nations to buy more U.S. products, the former economics professor said in an interview on CNBC. They are also concerned about state-owned enterprises having unfair trade advantages and would look to find a way to combat that, he added" [Politico].
Politics
Trump Transition
"So far, Republicans have not moved to end the filibuster, and individual senators have strong reasons to support supermajority requirements, even if the majority party wants simple-majority rule. That's why both parties were willing to keep the filibuster in place even when nominations they really cared for were killed by the procedure. As long as majority party senators believe compromise is a possibility, they'll probably keep the filibuster in place, even if it limits their ability to pass some bills" [Bloomberg].

Then again:

Dem Sen staffer told a friend they can't obstruct everything because "obstructing everything" what they fought for 8 years. #vichydemocrats

— Rick Perlstein (@rickperlstein) January 25, 2017

* * *

"Trump says torture 'absolutely' works as his government readies a review" [Chicago Tribune]. Good wrap-up. Of course, if Obama had prosecuted some torturers, none of this would even be an issue.

"That New 'Black Site' Plan Isn't New, It Came From Mitt Romney's Campaign" [BuzzFeed]. "The most substantive change to the document is the addition of a full paragraph on the draft's first page and an annotation within the proposal, which account for anti-torture statutes that have been passed since the 2012 memo was first written. The National Defense Authorization Act provision, which limits government interrogators to techniques listed in the Army Field Manual, presents a 'significant statutory barrier,' according to the new version of the document."

"White House press secretary Sean Spicer said the draft order didn't originate in the White House" [Wall Street Journal]. "But a U.S. official said that the order had, in fact, been sent by White House officials to National Security Council staff on Tuesday, with a request that they review it and prepare it for a public release on Wednesday." Which didn't happen…

"In 2009, following the abuse of prisoners at its Guantanamo Bay detention camp, the US government made a significant decision. It moved the responsibility for 'enhanced interrogation techniques' from the CIA to a new government organization: the High-Value Detainee Interrogation Group (HIG). The move upset many CIA insiders; torture had been in their toolkit since the early days of the cold war. The remarks of one official at a HIG-organized conference on torture in Washington DC can be summed up as: how could a new agency, created to both conduct and study torture, replace the decades of practice and perfection attained by the CIA?" [Nature]. So, if the reporting on the 'Black Site' plan is correct, does that mean Trump was trying to make nice to the CIA?

* * *

"Mexico's President Cancels His Visit to the White House" [New York Times]. Read this. It's not really reporting. It's just snark. Our famously free press has found a new way to be lazy.

"Secretary of State Rex Tillerson's job running the State Department just got considerably more difficult. The entire senior level of management officials resigned Wednesday, part of an ongoing mass exodus of senior foreign service officers who don't want to stick around for the Trump era" [WaPo]. I'd like to think that the State Department hasn't become as politicized as the intelligence community, but it's probably not so.

"List of 50 infrastructure projects used by Trump transition team came from consulting firm" [McClatchy]. Good detail, and the Trump administration is already leaking like a sieve. That's a good thing!

"How Trump has made millions by selling his name" [WaPo].
New Cold War
Another liberal lost his mind:

Trump is right that there was a problem with the 2016 election. But the problem wasn't illegal voters. It was Russian manipulation.

— Nicholas Kristof (@NickKristof) January 25, 2017

By releasing emails that were true? I hate to cast Vladimir Putin as a little child, but there's a Hans Christian Anderson story that springs to mind here….
2016 Post Mortem
Amanda Marcotte leads the resistance from a mountain redoubt somewhere in Vichy:

It's time for you to log off @AmandaMarcotte. pic.twitter.com/eMzfXNuG1r

— #J20 (@Delo_Taylor) January 25, 2017

"I am done" and "I am so done" are common formulations used by IdPol liberals. It's a common trope at Kos. I'm not sure why that is.
Hall of Mirrors
"Every family knows that if they handled their household budgets the same way the U.S. government does, they'd be ruined, Mick Mulvaney, President Donald Trump's budget chief nominee, said during his Senate confirmation hearing this week" [McClatchy]. "So what does that mean to the South Carolina Republican congressman's family? After all, his financial disclosure statements indicate that he hardly shies away from debt in his private life. And by all accounts, he's not ruined." Holey Moley. "Government is like a household" right in the lead. Help me.
Realignment and Legitimacy
"From Realignment to Reinforcement" [Jacobin]. "The Democrats' dependence on money and technical wizardry, their addiction to neoliberal policies, and the resulting slump in their vote in much of the country make them vulnerable to an assault from the outside. Starting at the local level, getting active on real issues that matter to the countless victims of neoliberalism, organizing and going door to door, these forces can form the future base for a democratically organized, mass membership party of the Left." Yes, attempts to reform the Democrats have failed. Yes, attempts to form a new party have also failed, just as consistently.

"Dems to David Brock: Stop Helping, You Are Killing Us" [Daily Beast]. "Two sources told The Daily Beast that in the last couple of months Brock and his team reached out to former Clinton campaign officials, including ex-national press secretary Brian Fallon, to join Brock's new anti-Trump 'war room.' All, however, declined the offer simply because 'no one wants anything to do with him,' one source recalled. (Fallon did not respond to a request for comment.)" Delicious schadenfreude, that the Clinton and Obama teams are now firing the blame cannons at Brock.

"A powerful temptation, moving forward, will be to take liberals at their word when they insist that their goal is to oppose fascism and to oppose Trump. The Democratic primaries, in which the Democratic establishment deliberately sabotaged the campaign of the most electable opposition candidate, should have permanently disabused everyone of that notion" [Carl Beijer].

"Protesters on Tuesday shut down a Minnesota House of Representatives hearing after lawmakers voted to pass a GOP-led measure that would charge activists for law enforcement costs associated with disruptive demonstrations" [Salon]. "The bill was proposed by Republican Rep. Nick Zerwas of Elk River, who said local law enforcement has spent $2.5 million dealing with protests in the last 18 months…. Zerwas singled out the civil disobedience tactic of protesters blocking local freeways when presenting the bill to the house civil law committee. Protesters blocked highways in response to the July fatal shooting of Philando Castile, a black man who was killed in front of his girlfriend and child, by police officer Jeronimo Yanez at a traffic stop in Falcon Heights, a suburb of St. Paul. Smoke bombs, tear gas and pepper spray were used on the crowd and dozens were arrested. 'I have an entire constituency that feels as though protesters believe that their rights are more important than everyone else's,' he said. 'Well, there is a cost to that. Rosa Parks sat in the front of the bus. She didn't get out and lay down in front of the bus.'"

Anthony Scaramucci, money manager and business-news talking head: "'So I said to Vice-President Pence, who was here tonight,' he went on, 'I said, 'I'll do whatever the hell you guys want.' I know you probably think that's, like, me being passive-aggressive,' he said to me, 'but it's not, it's me being even-keeled. My best service to him is acting as a fair broker for the situation, because what happens in Washington is they will stab you right in the chest with a smile on their face. It's like the Game of Thrones and the Hunger Games screenwriters got together with the writers of House of Cards and they made a story. And the other thing I have learned about these people in Washington, Nelson,' he said, turning to his partner, who had settled in at the bar, 'is they have no money. So what happens when they have no fucking money is they write about what seat they are in and what the title is. Fucking congressmen act like that. They are fucking jackasses. Do you know how many congressional liaisons we are going to have? I don't either, but I told Pence, it should be four times whatever Obama had. I don't know how many he had, but I'm telling you that didn't work out. I'm telling him if you want to decrease the government, you gotta increase it in certain ways. Pence was great, right, you met him, Nelson, he was great.'" [New York Magazine].
Stats Watch
Leading Indicators, January 26, 2017: "[R]ose a solid 0.5 percent in December reflecting improving sentiment on the outlook and pointing to an extension, but not yet acceleration, for the economy's moderate pace. Other data include respectable 0.3 percent gains for both the coincident index and the lagging index" [Econoday].
Kansas City Fed Manufacturing Index, January 2017: "Like other advance indications, the Kansas City Fed is pointing to January strength for the factory sector" [Econoday]. And: "The Kansas City region was hit hard by the decline in oil prices, but activity is expanding again" [Calculated Risk].
Purchasing Managers' Index Services Flash, January 2017: Strength and optimism [Econoday]. And: "Above expectations [and] the strongest reading for 14 months" [Economic Calendar].
Chicago Fed National Activity Index, December 2016: "Utility production gave the national activity index a lift in December" [Econoday]. "Given the skewing effect from utilities, the 3-month average may be a truer reading of actual activity and it is modestly negative." And but: "[T]he three month rolling average for the last 6 months … has been staying within a very tight range. It continues to say the economy is going nowhere" [Econintersect].
International Trade in Goods, December 2016: "Exports shot 3.0 percent higher in December but were matched by the larger category of imports which rose 1.8 percent, a combination that keeps the monthly trade deficit little changed" [Econoday]. "The strength in capital goods readings is a positive that points to improvement in global business investment."
Jobless Claims, week of January 21, 2017: "Holiday weeks often make for volatility in weekly jobless claims data, which appear to be the case for the January 21 week and the Martin Luther King holiday" [Econoday]. "Claims data, despite the holiday jump for initial claims, remain consistent with strong demand for labor."
Bloomberg Consumer Comfort Index, week of January 22, 2017: Unchanged [Econoday].
New Home Sales, December 2016: "Consistently volatile is the well deserved reputation of the new home sales report" [Econoday]. "The positives aside, this report follows Tuesday's soft results on the resale side with both pointing to a housing sector that, instead of rising into year-end, faded instead." And: "Big miss here. As previously discussed, it's a case of lenders raising rates due to Fed fears when demand is low, further reducing demand" [Mosler Economics].
Commodities: "Galactic metal mining, however, would require a complex logistical supply chain system" [Mining.com].
Commodities: "Copper's rise to an 18-month high is being fanned by production problems at BHP Billiton Ltd., which is dealing with a prolonged power blackout at a vast Australian mine and a strike threat from workers in Chile" [Wall Street Journal].
Shipping: "̌Boxship deliveries to outpace scrapping in 2017" [Lloyd's Loading List]. "Earlier this week, Drewry reported the overhang of containership orders due to be delivered this year would add to the problem of cascading on smaller trades as newly delivered large vessels push older tonnage onto north-south and regional trades."
Shipping: "Amazon has started its long held plan to ship goods from Chinese merchants to the US, bypassing freight forwarders. Amazon has been booking space on containerlines and has managed to ship around 150 boxes since October" [Splash 247]. "The company is buying up logistics firms, trucks and air freight infrastructure in Europe and the US at the moment with a view to cutting its own logistics costs, which are believed to cost Amazon around $1bn a month."
Shipping: "A nationwide shortage of warehouse space that drove a yearslong surge in rents is showing signs of easing, the chief executive of the biggest owner of U.S. industrial real estate said Tuesday" [Wall Street Journal].
Supply Chain: "Protectionist impulses by governments to restrict the growth of global trade and commerce will be outweighed by businesses seeking more cost-effective options to source and distribute as a way of tamping down rising inventory-carrying costs, an analyst said today" [DC Velocity]. "However, with an improving U.S. economy eliminating the continued need for ultra-low interest rates, some economists forecast the Fed will boost the fed funds rate multiple times by decade's end until the central bank reaches what it considers a normalized target rate of around 3 percent. In this climate, companies sitting on what is estimated at $1.8 trillion of global inventories could face a significant financial hit unless they can find ways to quickly and freely move goods to market, [Alexsander Stewart, managing director, transportation & logistics for investment firm Stifel] said."
The Bezzle: "In Navient Lawsuits, Unsettling Echoes of Past Lending Crisis" [New York Times]. Sounds a lot like mortgage servicing.
Honey for the Bears: "The Dow has gained about 10 percent since Trump was elected, and for good reason: His proposed policies would augment the stream of cash flowing to investors. Reduced corporate tax rates, for example, would leave more money to pass on to shareholders, while cuts in capital-gains rates would allow them to keep more for themselves. The mere possibility of such a windfall offers investors ample motivation to bid up stocks" [Editorial Board, Bloomberg]. And then there's this:
More money for investors, though, doesn't automatically translate into more prosperity for everyone. Economic growth has been weak since the recession of 2007 to 2009, in part because of very low levels of capital investment. Companies would be more likely to increase this spending if Trump offered some specific enticements, or if they saw more demand for their goods and services.
So the structural problem is aggregate demand? Did the Bloomberg Editorial Board all take out Communist Party cards, or what?
Today's Fear & Greed Index: 59 Greed (previous close: 59, Greed) [CNN]. One week ago: 53 (Neutral). (0 is Extreme Fear; 100 is Extreme Greed). Last updated Jan 26 at 11:17am.
Our Famously Free Press
Hmmm:
Some personal news: I'm leaving The New York Times to be the head of Editorial at Google Cloud.

— Quentin Hardy (@qhardy) January 23, 2017
Google cloud has editorial?
"Fake Think Tanks Fuel Fake News—And the President's Tweets" [Wired]. Worth a read for insight into bottom-feeding species of Flexian. That said, why isn't the Petersen Institute listed? They've been peddling phony baloney stats on Social Security for years, with the clear aim of privatizing it. Or how about every foreign policy think tank in the Beltway that shilled for war with Iraq? Like all of them? Why are we focusing on the long tail, here?
"Facebook on Wednesday announced three changes to the trending section. First, an article headline and publisher name will now appear below each trending topic. Second, Facebook will factor into its algorithm the number of news sites publishing about a topic, making it tougher for a single viral post to appear there. Third, where trending topics have traditionally been tailored to each person's interests, everyone in the same region will now see the same topics" [Quartz].
Water
"Flint's water system no longer has levels of lead exceeding the federal limit, a key finding that Michigan environmental officials said Tuesday was good news for a city whose 100,000 residents have been grappling with the man-made water crisis" [AP]. "Residents, whose mistrust in government remains high nearly three years after a fateful switch of Flint's water source in April 2014 while the city was under state management, are being told to continue using faucet filters or bottled water because an ongoing mass replacement of pipes could spike lead levels in individual houses. The replacement of the lines is expected to take years." Years? If only we had some infrastructure spending to do!
Gaia
"What can mackerel and a volcano say about climate change?" [AP]. "A cooled climate [caused by the eruption of Mount Tambora] led to deaths of livestock and changed fish patterns in New England, leaving many people dependent on the mackerel, an edible fish that was less affected than many animals. The researchers assert that bit of history gives clues about what food security could be like in the modern era of climate change."
Guillotine Watch
"Scientists may have found the perfect spot for life on Mars — and it's where no one expected" [Business Insider]. Great. Let's put all the squillionaires in a rocket and shoot them off there.
"Atlas Missile Silo turned Luxury Condo" [Survival Condo]. I don't think this is a parody site…
Class Warfare
"What price do we pay for civilization? For Walter Scheidel, a professor of history and classics at Stanford, civilization has come at the cost of glaring economic inequality since the Stone Age. The sole exception, in his account, is widespread violence – wars, pandemics, civil unrest; only violent shocks like these have substantially reduced inequality over the millennia" [Stanford News]. ""It is almost universally true that violence has been necessary to ensure the redistribution of wealth at any point in time," said Scheidel, summarizing the thesis of The Great Leveler: Violence and the History of Inequality from the Stone Age to the Twenty-First Century, his newly published book."
"The tragedy of Egypt's stolen revolution" [Al Jazeera]. "Six year after its democratic revolution in January 25, 2011, Egypt's political realities are back to square one. Once again, a military officer has been installed in the presidential palace after an election that lacked any measure of democratic competition." In Tahrir Square, the dog caught the car. And then they didn't know what to do. Which is why I remain unpersuaded on Women's March principles. To shift metaphors: The proof is in the pudding, not in the principles of how to make a pudding.
"Laborers in Britain responsible for making clothes for popular fast fashion retailers like River Island and New Look are being paid less than half the required minimum wage. An investigation by Britain's Channel 4 television has revealed that Leicester-based manufacturers, Fashion Square Ltd and United Creations Ltd, which supply garments and accessories to River Island, New Look, Boohoo, and Missguided, among other retailers, paid their employees between 3 pounds ($3.74) and 3.5 pounds ($4.36) per hour. The hourly rate for the national living wage in Britain is 7.20 pounds ($8.97) for workers 25 years and older" [The Fashion Law]. Third World stuff…
News of the Wired
"The Song of John Berger" [New York Review of Books]. I keep meaning to link to a John Berger retrospective; this will have to do. Berger's Ways of Seeing really did help me to see.
"If Jane Austen wrote The Empire Strikes Back" [Green Reticule].
"Five States Are Considering Bills to Legalize the 'Right to Repair' Electronics" [Vice]. Now if only that were true for software…
"Apollo 1: The Fire That Shocked NASA" [Scientific American].
* * *
Readers, feel free to contact me with (a) links, and even better (b) sources I should curate regularly, and (c) to find out how to send me images of plants. Vegetables are fine! Fungi are deemed to be honorary plants! See the previous Water Cooler (with plant) here. And here's today's plant: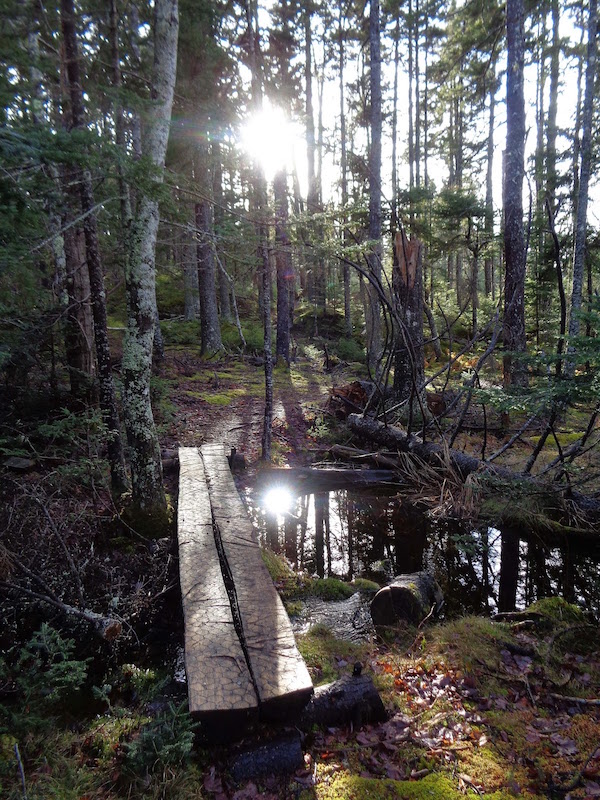 One more from Vinalhaven Sightings; very Maine, that photo. Vinalhaven Sightings is a land trust; do readers know of any other land trusts that are being documented in photographs?
Readers, Water Cooler is a standalone entity, not supported by the very successful Naked Capitalism fundraiser just past. Now, I understand you may feel tapped out, but when and if you are able, please use the dropdown to choose your contribution, and then click the hat! Your tip will be welcome today, and indeed any day. Water Cooler will not exist without your continued help.