By Lambert Strether of Corrente.
Readers, we've been having intermittent outage problems today, and as a result, I am behind (and the last post was behind). Please check back in an hour, and in the meantime, talk amongst yourselves! –lambert
UPDATE Here ya go. –lambert
Politics
Our Famously Free Press
For those who came in late to the whole "fake news" thing, here's a link on the White House Iraq Group, "the marketing arm of the White House whose purpose was to sell the 2003 invasion of Iraq to the public." And here's WaPo's story on the same topic, five (5) years later: "Two days later, WHIG's product placement was on display. It began with a front-page story in the Times describing Iraq's clandestine purchase of aluminum tubes that, the story said, could be used to produce weapons-grade uranium. The story said that information came from 'senior administration officials.'" The aluminum tubes story was, naturally, fake; see here for "Lie by Lie: A Timeline of How We Got Into Iraq" (see 8/17/02, 9/19/02, Oct 2002, 10/4/02, 1/9/03, 1/24/03, and 1/28/03).

"Russian government hackers do not appear to have targeted Vermont utility, say people close to investigation" [WaPo]. Yeah, "people" like the utility itself, as we pointed out Friday.

"How The Washington Post's Defense Of Its Russian Hacking Story Unraveled Through Web Archiving" [Forbes]. "he Post not only did not fact check the story until after it was published live on its website, but in its defense of the story, the Post made a number of false statements about what was written when, which the Internet Archive's Wayback Machine reveals…. In fact, it was not until an hour after publication, somewhere between 8:47PM and 9:24PM that the Post finally updated its story to include the statement above that it had contacted the two utilities for comment." The Post lies like a rug. I'm shocked.
Trump Transition
"Republicans are to drop a plan to gut the independent body that investigates political misconduct, after an outcry" [BBC]. "President-elect Donald Trump had criticised Republicans after they voted to strip the Office of Congressional Ethics of its independence. 'Focus on tax reform, healthcare and so many other things of far greater importance!' Mr Trump said in a tweet." Well, well. Then again: "He isn't telling congressional Republicans to save the OCE. He's telling them to gut it later, under the cover of bigger news" [The New Republic]. Quite possibly. But to me, the important part of the story is that he's telling them.
2016 Post Mortem
"Democrats, stop blaming Putin and look in the mirror" [Will Bunch, Philadelphia Daily News]. "[U]ltimately, the real reformers and anti-Trump newcomers will need to tackle the on-the-ground jobs like ward leader or committee person, the unglamorous soul of the Democratic Party machine. And the more predictable party hacks should expect primary challenges. Those are the kind of things that make party insiders cringe — but they ought to be cringing after November's debacle." Bunch is right. And any party, even the purest snowflake of parties, needs ward heelers.

Democrat nomenklatura thrashing like wounded animals:

June: HRC was just more popular than racist Bernie
November: Of course the DNC does shady stuff, this is normal
December: Russia is invading

— the xmas haver (@martsendo) December 29, 2016

From July 24, 2016… [Wall Street Journal, "Hillary Clinton to Take Command of a Changed Democratic Party"]. "'It doesn't matter what's in the party platform," said Mr. Cowan of Third Way. 'She'll have absolutely no choice but to govern from the center, otherwise she'll have a dead presidency.'"
Realignment and Legitimacy
"Gov. Andrew Cuomo calls for free tuition at New York public colleges" [AP]. "Cuomo's plan would provide free tuition to a State University of New York or City University of New York college, including two-year community colleges, for residents whose families earn less than $125,000. The Democrat unveiled his plan Tuesday morning at LaGuardia Community College in Queens alongside U.S. Sen. Bernie Sanders of Vermont." This never would have happened without Sanders running, not a million years. ("Cuomo is Putin's tool" stories starting in 10, 9, 8, counting, 7….) And it's also in New York State, Clinton territory, so it's starting to look like the wooden stake, the garlic, and the silver are doing what they ought to be doing.

It's quite rare to see class bias expressed so nakedly:

Editor: Our mascot's a man in a top hot with a monocle whose name is Dandy but I'm worried that's not snobby enough

Cartoonist: Say no more pic.twitter.com/UmHXHmqU5i

— Ken Klippenstein (@kenklippenstein) January 2, 2017

Particularly ironic since a controlled flight into terrain is going to kill those New Yorker-reading pilots too, along with the proles back in cattle class.

UPDATE Well, maybe not that rare: "Top Trump Candidate: Plutocracy Is "Just What America Needs'" [Vanity Fair] Larry Kudlow, candidate for CEA chair: "Why shouldn't the president surround himself with successful people? Wealthy folks have no need to steal or engage in corruption." ("Folks" is just as much a tell when a right-wing economist uses it as when Obama or anybody else in the Beltway uses it; it conceals power relations.) This argument is the mirror image of the liberals "conflict of interest" argument, and both are wrong. Capital is neither theft nor conflict of interest (as we conceive those things); see the bearded one for detail.

It does seem like the Beltway hive mind has finally come to the conclusion that the long Clinton grift is over. But there are holdouts:

I don't know whether to cackle like a maniac or to weep at this depth of liberal delusion. Guess I'll flip a coin. pic.twitter.com/DiwQPEcWau

— Taheerah Barney? (@fleshandbrand) December 29, 2016

"Ohio became the most recent state to pass a preemptive law, this time in relation to minimum wage, on December 19th when Ohio Governor John Kasich signed Senate Bill 331" [Progressive Army]. "The bill got to Gov. Kasich's desk because of local elected officials. In particular, Nonpartisan Cleveland City Council President Kevin Kelley and Democrat Cleveland Mayor Frank Jackson, asked the Republican-controlled state legislature to rescue their own constituency from the opportunity to choose for themselves as the measure was just slated to be on an upcoming local ballot. The state legislators quickly heeded their request and the bill signed into law by Kasich puts this initiative on ice for the time being."

"State officials say it's been hard to plan long term and recruit and train candidates in off-election years due to inconsistent funding from the DNC. Under Dean, the national party installed and paid several staff members in each state. But that program ended after Obama's election. State parties began to receive monthly payments of anywhere from $5,000 to $10,000, an amount that varies depending on the year. At some point, the parties have received no money at all. The DNC does provide some money to state parties for elections based on the state's competitive races and other factors" [ABC]. Read this for the horrible details. Obviously, letting Obama anywhere near any state-level initiatives is like handing an arsonist a match and a can full of gasoline.
Stats Watch
Purchasing Managers' Manufacturing Index, December 2016: "The report describes both new orders and production as remaining "robust" and leading to a year-and-a-half high for hiring. The strength is especially reflected in pre-production inventories" [Econoday].
Institute For Supply Management Index, December 2016: "a very strong December" [Econoday]. "New orders are the clear highlight of the report." And: Above consensus and a twenty-three month high [Economic Calendar]. But: "Based on this survey and the unusually unified district Federal Reserve Surveys (all in expansion, one would expect the Fed's Industrial Production index to be improved in December (note that the hard data last month contradicted all the surveys). Overall, surveys do not have a high correlation to the movement of industrial production (manufacturing) since the Great Recession" [Econintersect].
Commodities: "China to become net importer of some rare earths" [Mining.com]. "by 2025 China's domestic demand for neodymium oxide for permanent magnets alone is poised to exceed total global production of neodymium oxide by 9,000 tonnes in our base case scenario, highlighting the imminent need for additional sources of supply." When I lived in Canada, I followed Canadian gold mining stories with interest. Are rare earth metals an equally sporty game?
Construction Spending, November 2016: "Construction had been lagging through most of 2016 but, like the factory sector, appears to have picked up steam going into year-end" [Econoday]. "The breadth of gains is most impressive in this report, one that will give a lift to fourth-quarter GDP estimates." But: "Public construction and private construction are in expansion. Overall, construction is now trending STRONGLY up. The rolling averages STRONGLY improved" [Econintersect]. "But the confusion is that construction spending does not correlate to construction employment – casting doubt on the validity of one or both data sets."
The Bezzle: "Silicon Valley's obscure unicorns could boost 2017 IPO market" [Reuters]. "Similar firms now looking to go public realize they have a marketing challenge ahead as they seek to capture investor interest before their market debuts. With names that trip up a spell checker and arcane business-model descriptions, they need to educate investors on their niche strategies and to start those efforts long before the typical two-week investor road shows that precede IPOs."
The Bezzle: [Wall Street Journal, "Twitter Seeks a Little Help From Its Users"]. "Despite its challenges, Twitter has become more relevant than ever, largely due to President-elect Donald Trump's frequent use of the platform to air his views on subjects from foreign policy to Vanity Fair magazine's business prospects." No, not "largely due." You can curate your own timeline on Twitter, unlike Facebook. That's invaluable. It would be nice if the neighborhood weren't quite so rough, but Twitter isn't obsessive about nailing your real life identity so they can sell it, either. That too is invaluable. So I hope Dorsey doesn't screw it up. The thread is here.
The Bezzle: I hope this is not true (a commenter points out the the ad isn't in the correct ratio):
"My friend rents an apartment that comes with a tablet for changing the temperature… and showing ads" https://t.co/yWSVN6uv2N pic.twitter.com/lwQq9ACL2U

— Internet of Shit (@internetofshit) January 2, 2017
Globalization: "Angela Merkel to skip Davos summit" [Politico]. Stick a fork in Davos man?
The Rapture Index: Closes up 1 on Israel [Rapture Ready]. "US and Israel relations hits an Obama Admin. low." That is, Bibi going nuclear brings The Rapture closer, which is good! Record High, October 10, 2016: 189. Current, January 2: 184.
Today's Fear & Greed Index: 63 Greed (previous close: 59, Greed) [CNN]. One week ago: 70 (Greed). (0 is Extreme Fear; 100 is Extreme Greed). Last updated Jan 3 at 1:51pm. The doldrums.
Imperial Collapse Watch
"During his interrogation, Hussein revealed that by 2003 he had largely turned over power to his aides so he could concentrate on writing a novel. There was no program of weapons of mass destruction. Saddam Hussein was also deeply critical of al-Qaeda and other Islamist groups inspired by Wahhabism. During the interrogation, Hussein also had a warning for the United States about Iraq. He said, 'You are going to fail. You are going to find that it is not so easy to govern Iraq. You are going to fail in Iraq because you do not know the language, the history, and you do not understand the Arab mind'" [Alternet].
Gaia
"With enough evidence, even skepticism will thaw" [WaPo]. Doing science on the Greenland ice sheet.
Class Warfare
"A Distant Elite: How Meritocracy Went Wrong" [The Hedgehog Review]. Quoting Daniel Bell: "There can never be a pure meritocracy because high-status parents will invariably seek to pass on their positions, either through the use of influence or simply by the cultural advantages that their children inevitably possess. Thus after one generation a meritocracy simply becomes an enclaved class."
"Fear of Trump Triggers Deep Spending Cuts by Nation's Second-Largest Union" [Bloomberg]. "'Because the far right will control all three branches of the federal government, we will face serious threats to the ability of working people to join together in unions,' SEIU President Mary Kay Henry wrote in an internal memo dated Dec. 14. 'These threats require us to make tough decisions that allow us to resist these attacks and to fight forward despite dramatically reduced resources.' After citing the need to 'dramatically re-think' how to implement the union's strategy, Henry's all-staff letter announces that SEIU 'must plan for a 30% reduction' in the international union's budget by Jan. 1, 2018, including a 10 percent cut effective at the start of 2017."
News of the Wired
"Liberation Permaculture by Toby Hemenway" (podcast) [Creative Destruction].
"How To Be Good" [The New Yorker]. Moral philosopher Derek Parfit, RIP. "[H]e learned that [his book] "Reasons and Persons" was being memorized and chanted, along with sutras, by novice monks at a monastery in Tibet."
"A Smuggling Operation: John Berger's Theory of Art" [Los Angeles Review of Books]. Berger: "A question which Marx posed but could not answer: If art in the last analysis is a superstructure of an economic base, why does its power to move us endure long after the base has been transformed?" And: "'The function of the work of art,' Berger sums up Raphael, 'is to lead us from the work to the process of creation which it contains.'"
Sadly, I can't verify this quotation. But it's too good not to be true…
Remember these words from Tsar Nicholas II's diary: "The year 1916 was cursed; 1917 will surely be better!" ? Happy New Year!

— Garry Kasparov (@Kasparov63) January 1, 2017
* * *
Readers, feel free to contact me with (a) links, and even better (b) sources I should curate regularly, and (c) to find out how to send me images of plants. Vegetables are fine! Fungi are deemed to be honorary plants! See the previous Water Cooler (with plant) here. And here's today's plant: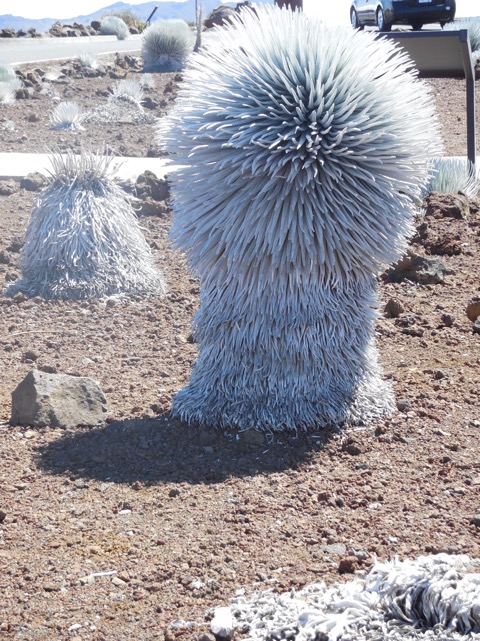 This is sadly an old plant, because for some reason I can't get today's plant to upload. Perhaps in an hour or so I shall be able to do so.
UPDATE And here is the new plant (Rainbow Girl):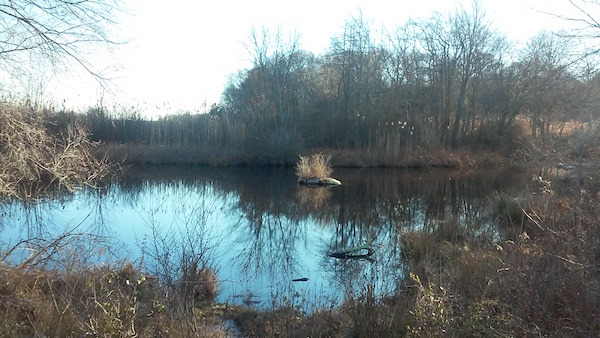 Rainbow Girl writes: "Farewell 2016 – it's so last year! Salt pond New Year's Day ~ peace, clarity, beauty … and a plant growing on a small rock island in mid-pond!"
Readers, I've gotten many more plant images, but I can always use just a few more; having enough Plantidotes is a great angst deflator. Plants with snow and/or ice are fine!
Readers, Water Cooler is a standalone entity, not supported by the very successful Naked Capitalism fundraiser just past. Now, I understand you may feel tapped out, but when and if you are able, please use the dropdown to choose your contribution, and then click the hat! Your tip will be welcome today, and indeed any day. Water Cooler will not exist without your continued help.