Dear patient readers,
Do any of you who are good transcriptionists have some free time between now and Tuesday-Wednesday evening that you could devote to a smallish project? I have a 20 minutes of good quality audio it would help to have transcribed. This does NOT have to be perfect: two passes would do. I could do the final cleanup as needed.
Alternatively, if you could only do 10 minutes of a rush transcription, I could parse out the most important sections.
If you are game, please let me know how much you could do via yves@nakedcapitalism. Please put "Transcription" in the subject line. Thanks a ton!
Departing Obama Tearfully Shoos Away Loyal Drone Following Him Out Of White House Onion (John C)
60% of primate species now threatened with extinction TreeHugger (resilc)
Man killed by crocodile in Australia's Northern Territory BBC :-(
Interview: Artist David Luke Shows the Boundary Waters' Warm, Dry Future | Quetico Superior Foundation. Chuck L: "I'm suggesting this link mainly because of the troubling photos but the copy and links are worth looking at as well. It will be 64 years ago this coming summer when I made the first of nearly 30 treks into the BWCA/.Quetico roadless wilderness on the Minnesota-Ontario border."
Drivers Use Tesla Autopilot at Their Own Risk, Investigators Conclude Motherboard (resilc). One side effect is that Silicon Valley will now be fighting Big Pharma's effort to vastly curtail dietary supplements (there have been a lot of dodgy scare stories re vitamins, which is a proof of Big Pharma trying to get vitamins sold on via prescription, which would lead to a big increase in prices. Mind you, the Agricultural Department recommended vitamin supplements in 1938 because the soil was too depleted for consumers to get all the nutrients
Skittles Scattered Across Highway Were Destined For Cattle Feed: Mars Investigating Consumerist
One Of The World's Top Aging Researchers Has A Pill To Keep You Feeling Young Fast Company (Lawrence R)
A Greek tragedy: how much can one nation take? Financial Times. Important.
New Cold War
The most dangerous moment in the US-Russia relations failed evolution
Syraqistan
Turkey asks to be immediately admitted in the EU Defend Democracy

Turkey Parliament Triggers Referendum on Presidential System Bloomberg
Imperial Collapse Watch
The Baltic States in a Post-NATO Environment: An Interview with Edward Lucas Deep Baltic (resilc)
The Inaugural. Trump made a lot of noise on behalf of downtrodden workers, but the only part of his program that might help them is trade (and jawboning Big Pharma, but that wasn't in the speech), and even if he delivers, the gains will be a while in coming and won't do much for now-poor towns that lost factories. And if he goes full bore with tariff increases, you'll see higher costs for quite a few goods in the meantime. Big talk re infrastructure but the way he wants to do it (equity tax credits) won't add up to much and will again take quite a while to get going. Wants to cut back on NATO spending but otherwise sounded much more hawkish than when campaigning for the nomination.
Trump Transition
The Dream of the Enemy Corey Robin, Harper's. Today's must read.

Chris Hedges on How the 'Deep State' Will Influence the Trump Presidency TruthDig

In rural Minnesota, high hopes for President Trump Minnesota Public Radio News (UserFriendly)

Anti-Trump protesters pepper-sprayed in Washington DC Daily Mail (resilc)

Trump takes office with just 2 Cabinet secretaries Politico

Magician's dust Frontline (Sid S)

Russell Brand: Reality under Barack Obama and Donald Trump will not be too different Irish Times

Disillusioned in Davos Mark Thoma. Larry Summers is shocked to discover that squillionaires are opportunists.

Will the World be Safer or More Dangerous Under a Trump Presidency? Global Guerrillas (resilc). "Trump inverts that policy relationship. In Trump's post cold war world, US foreign policy will be dominated by trade policy. Even national security policy will be subservient to trade policy. If trade policy is dominant, we'll see China, Mexico and the EU (Germany) become competitors. Russia, in contrast will become an ally since it doesn't pose a trade threat."

Theresa May to emphasise value of EU and Nato to Trump Financial Times

When a Study Cast Doubt on a Heart Pill, the Drug Company Turned to Tom Price ProPublica (resilc)

Trump Administration Suspends Insurance Cut for Risky Mortgages Wall Street Journal

How the Women's March Could Resurrect the Democratic Party New York Times. Resilc: "This crap got them out of power in just about every state. Jobs jobs jobs and anti anti wars!!!!!!!!! is what they need."

The 9 biggest marches and protests in American history Business Insider
Clinton Democrats In No Position To Say They're 'The Resistance' Shadowproof (Judy B)
Is It Time To Revoke John Lewis's Lifetime Civil Rights Hero Pass? Bruce Dixon, Black Agenda Report. Ouch.
2016 Post Mortem
Barack Obama Won The White House, But Democrats Lost The Country FiveThirtyEight (resilc)

How the Fake News Crisis of 1896 Explains Trump Atlantic (resilc)
Obamacare
Trump signs executive order that could effectively gut Affordable Care Act's individual mandate Washington Post (furzy)
Mark Zuckerberg sues over 100 Hawaiians to force them to sell them their ancestral land Boing Boing (resilc). The only upside is maybe this means he is not running for President.
New McCarthyism
Researchers Created Fake News. Here's What They Found. Wonk Wire (furzy). 8% has to be low….
How Some Hedge Funds Have Ripped You Off Barron's (DO)
Trump vs Yellen MacroBusiness
Debunking the NAIRU myth FT Alphaville
A surging dollar under Trump poses biggest threat to global economy, BlackRock boss warns Telegraph
Class Warfare
Uber to pay $20m to 'misled' drivers BBC (David L)

A Tale of Two Economies Bloomberg

55, unemployed and faking normal: One woman's story of barely scraping by PBS NewsHour (martha r)
Antidote du jour. Jose M: "Calvin for President."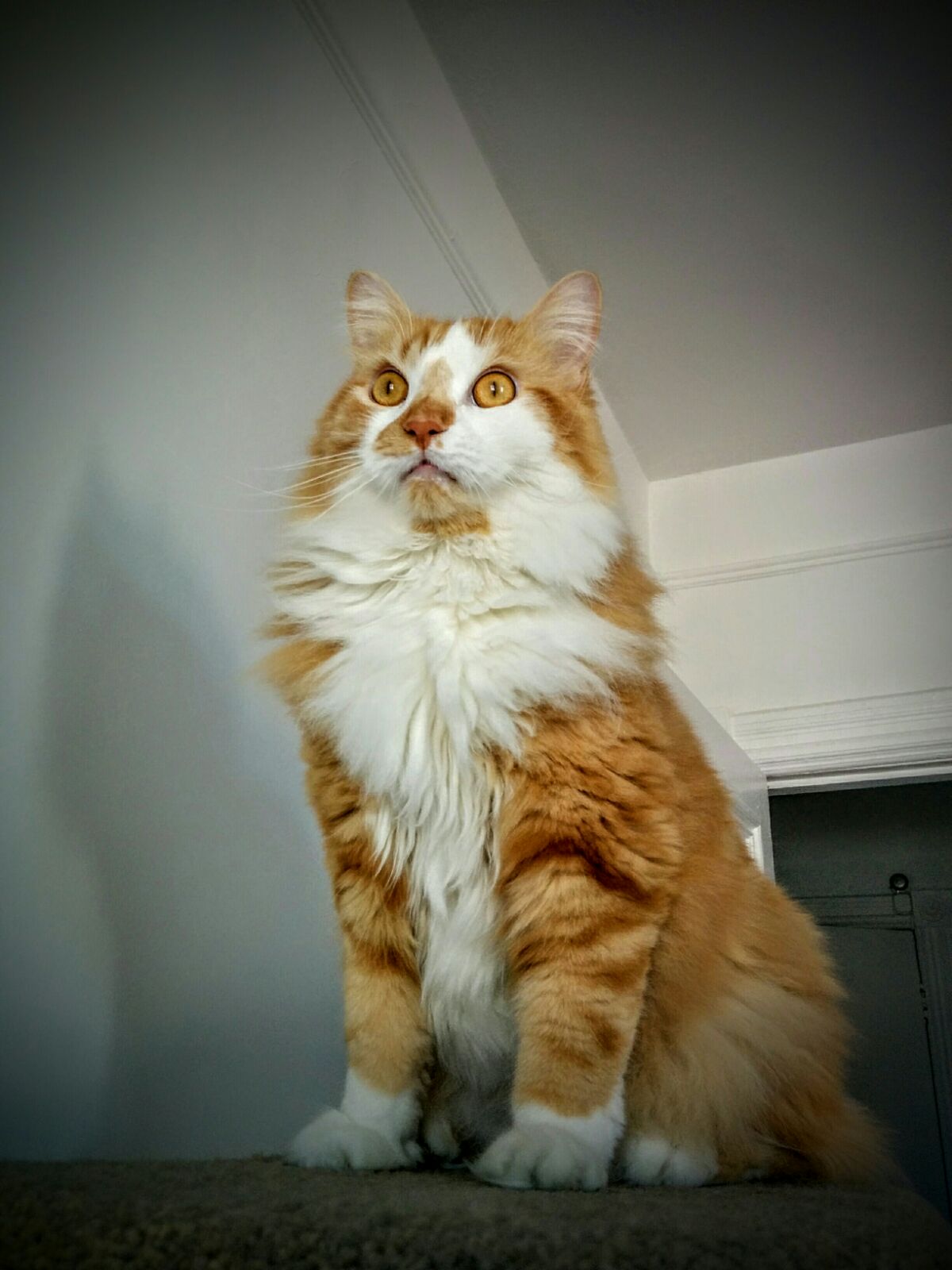 See yesterday's Links and Antidote du Jour here.