For our Francophone readers, if any, Canada Papers (which includes our Richard Smith's international TV debut at 2:40).
This Dutch video on Trump has gone viral because, well, just watch it Mashable (Sherry). In case you missed it….
How Life (and Death) Spring From Disorder Quanta (David L)
"Reform" Isn't the Answer for Everything Satyajit Das, Bloomberg. Lead piece in Bloomberg's daily newsletter.
Prices of essential medicines cut by 30-50% The Economic Times, India (martha r)
Refugee Crisis
France prosecuting citizens for 'crimes of solidarity' Al Jazeera (Userfriendly)

Refugee brides: what should Germany do about its child marriage problem? Euronews (furzy)
Italy's Five-Star Movement Suffers Electoral Blow Roubini Global Economics
How to handle political unrest caused by IMF policies!: CIA Files unbalanced evolution
UK court: Nigeria citizens cannot sue Shell for oil spill Jurist (J-LS) :-(
Brexit
UK government publishes Brexit bill Politico

Labour in chaos: Tulip Siddiq resigns as Corbyn imposes whip barring MPs from blocking Article 50 Telegraph

Farms and factories 'will compete for migrants' after Brexit Financial Times
Greece refuses to extradite Turkish soldiers Politico
Syraqistan
Big Brother Is Watching You Watch
British Companies Are Using a Tracking Device That Monitors Their Workers' Voices, Steps and Stress Levels Alternet
Trump Transition
EXPOSED: Docs Show Trump Quietly Killing Ethics Rule That Blocks Aides From Enriching Fmr Clients David Sirota, International Business Times

Donald Trump and Republicans Strain to Set Agenda Wall Street Journal

U.S. government scientists go 'rogue' in defiance of Trump Reuters (furzy)

Government Scientists at U.S. Climate Conference Terrified to Speak with the Press Intercept (martha r)

Trump's Obsession with Faux Election Fraud Sets the Stage for Federal Voter Suppression Intercept (martha r). Story oddly omits overvote in 37 Detroit precincts…although that would not be fraud by voters, but by people manning those precincts.

Thousands flood Senate phone lines seeking to halt confirmation of DeVos Politico

Elon Musk: I'm Trump's voice of reason BBC. Help me (martha r)

Trump: Military more important than balanced budget The Hill (Userfriendly). That's actually how it works now although no one admits to it. There's never been problem finding $1 billion for the next bombing run in the Middle East. But obviously not good news at all re Trump's priorities.

Here's how President Trump has it wrong on welfare CNBC (furzy)

White House Adviser Steve Bannon Says Media Should 'Keep Its Mouth Shut' Vice (resilc). The whole quote is a smidge less awful:

"The media should be embarrassed and humiliated and keep its mouth shut and just listen for awhile," Bannon said. "I want you to quote this: The media here is the opposition party. They don't understand this country. They still do not understand why Donald Trump is the president of the United States."

Steve Bannon wants to turn the press into the new Hillary. New Republic (resilc)

Exclusive: Expecting Trump action, U.S. suspends refugee resettlement interviews Reuters (furzy)

These towns pushed for tough laws targeting undocumented immigrants. They all failed. Washington Post

Nobody Wanted to Take Us In: The Story of Jared Kushner's Family, and Mine Nation (furzy)

Trump pressured Park Service to find proof for his claims about inauguration crowd Washington Post (furzy)
Mexico Grudge Match
U.S.-Mexico Rift Deepens Over Trade Threat, Canceled Meeting Wall Street Journal

White House Sows Confusion About Plan for a 20% Import Tax New York Times

President Trump Says Mexico Will Pay for the Wall. But His Tax Plan Means Americans Will Fortune

US Consumers to Pay for Wall: Trump Plans 20% Border Tax on Mexican Goods Michael Shedlock. EM: "Note the appreciable push-back in the comments with respect to the simplistic 'this is bad for US consumers' thesis."

U.S.-Mexico crisis deepens as Trump aide floats border tax idea Reuters (furzy)

Is NAFTA Over? Atlantic (resilc)

AP source: Border Patrol chief says he's been forced out Associated Press (furzy)

State's federal lands may face new pressures from Washington VTDigger (martha r)
Obamacare
Senators' ObamaCare replacement bills highlight GOP divide The Hill (Userfriendly)
Signs Democrats Are Rejecting The Gutter Politics Of David Brock & Peter Daou Liberal Values (Sherry)
Resistance To Donald Trump Won't Come From Democrat Leaders, Glenn Greenwald Warns Inquisitur (martha r)
Bernie Sanders' digital team offers a way for people to call the White House Mashable (Sherry)
Nuclear 'Doomsday Clock' ticks closest to midnight in 64 years Reuters (furzy)
Obama Legacy
Compromise doesn't work with our political opponents. When will we learn? Chelsea Manning Guardian (martha r). Too charitable, but not hard to understand why.
NoDAPL
The Trump DAPL-Keystone XL Pipeline Story No One Is Talking About Liberty Investor (furzy)
New McCarthyism
Post-truth politics will be debunked by online facts Simon Jenkins (J-LS).
CalPERS Siege Mentality – The Moat Is Full, the Drawbridge is Up LA CityWatch
Class Warfare
Stanford historian uncovers a grim correlation between violence and inequality over the millennia Stanford (David R)
Antidote du jour (Dr. Kevin):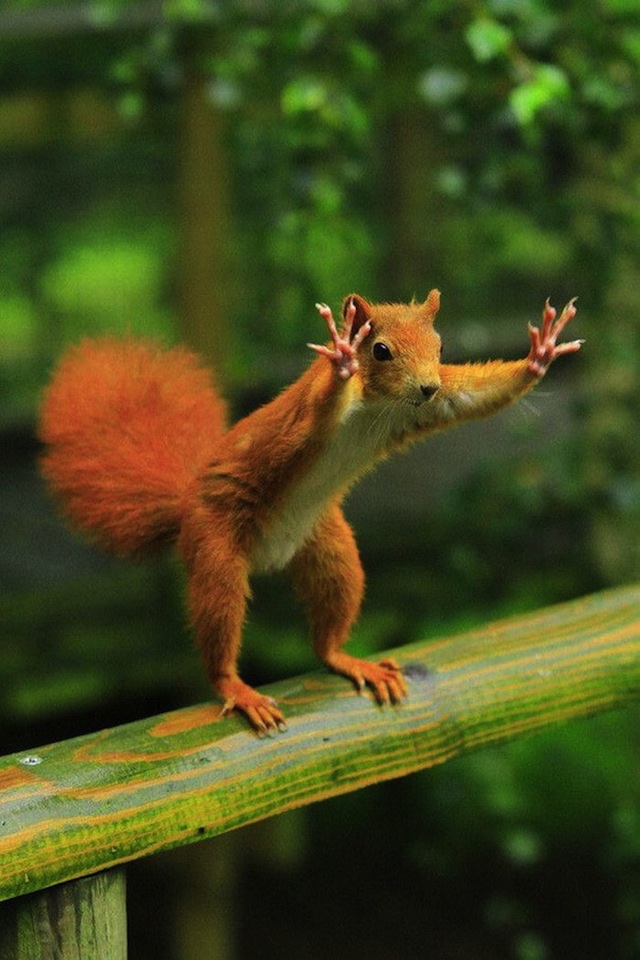 See yesterday's Links and Antidote du Jour