White House Staff Reminded To Place Lids Firmly On Trash Cans After Steve Bannon Gets Into Garbage Again The Onion (David L)
This plastic bag is edible, compostable, even drinkable Treehugger
Why Did Sunny the Red Panda Escape a Virginia Zoo? Maybe to Avoid Mating NYT
Squirrel takes on rattlesnake BBC. Watch this excerpt from David Attenborough's Story of Life– an inspiration for underdogs everywhere.
Pig-Human Organ Farming Doesn't Look Promising Yet MIT Technology Review
Treating Depression With tDCS: Startup Ybrain Aims for the Mainstream IEEE Spectrum (Tony K)
Advance in high-pressure physics Harvard Gazette (Robert H)
Big Brother IS Watching You Watch
Memo: New York Called For Face Recognition Cameras At Bridges, Tunnels Vocativ
Al Gore swoops in to save CDC's climate and health conference Ars Technica
A COALITION OF SCIENTISTS KEEPS WATCH ON THE U.S. GOVERNMENT'S CLIMATE DATA The Intercept
'You can't live in a museum': the battle for Greenland's uranium Guardian
For $14,000, a Weeklong Firehose of Silicon Valley Kool-Aid MIT Technology Review. Could run this article on a parody website without changing a word.
Brexit
2016 Post Mortem
Why Early Voting Was Overhyped FiveThirtyEight. Last in a five-part series in which Nate Silver delves into data.
Class Warfare
Neoliberalism, Cranked up to 11 In These Times (Judy B). If you haven't read Jonathan Coe's novel, The Winshaw Legacy, do it now– my favorite novel about the Thatcher years, a country house murder mystery reimagined as a Hammer shlock horror slasher flick: a black humor classic.
Obama Legacy
New Cold War
A Game of Russian Roulette Jacobin

Minutes New Republic (resilc). "Get in line or trump will zero out federal $ to Az."
Syraqistan
Torture Produces Fake News—and That's How We Got Into Iraq Truthdig

Russia's knockout game in Syria Al Jazeera
Trump Transition
Trump's Muslim Ban is Culmination of War on Terror Mentality but Still Uniquely Shameful. The Intercept. Glenn Greenwald. Important.

Judge Blocks Trump Order on Refugees Amid Chaos and Outcry Worldwide NYT (Paul R)

https://www.reddit.com/r/news/comments/5qpnpo/international_students_from_mit_stanford_blocked/ Reddit thread collecting responses university presidents are sending out to affected students, plus individual stories (Paul R)

Trump orders ISIS plan, gives Bannon role in revamped National Security Council Chicago Tribune (martha r).

Why Iran, but not Saudi Arabia? – TTG Sic Semper Tyrannis (Chuck L)

The President of the United States Explicitly Endorses Torture — a Crime Against Humanity The Intercept (resilc)

Federal Court Halts Trump's Order Barring Muslims After Protesters Swarm Airports  The Intercept (martha r)

Thousands at JFK airport in New York protest new visa and refugee suspensions LA Times (Sid S)

New York Taxi Workers Alliance Halting JFK Airport Pickups To Protest Immigration Ban Jalopnik

Trump's snub for the Green Prince: US President 'will avoid Charles on state visit to the UK because he wants to escape a lecture on climate change' Daily Mail

Corporate America employs new tactics to avoid Trump ire FT

Trump Tries to Build a 'Different Party' Patriot Post. Nooners weighs in.

Trump May Be Pushing China Into Clash That Won't Benefit Anyone The Wire

Zephyr Teachout: We're Mired in Corruption The Baffler

Trump's Executive Orders Are Scary, but Are They More Bark Than Bite? Vice

Bad'ass'lands and national 'snark' service: Rogue US Twitter accounts take on President Trump Scroll

Democrats are putting up a tougher fight than liberals realize Vox. Dear readers, posted for your shredding pleasure, the inimitable Mattie Yglesias.  Enjoy!

What Trump Is Throwing Out the Window New York Review of Books

Texas Border Leaders Discuss How to Approach Trump on Security, Trade WSJ

Trump's making his own rules as a diplomat, too Politico

Wells Fargo whistleblower site vanishes NY Post

The eclipse of the West New Statesman

Trump sets 5-year and lifetime lobbying ban for officials WKBN (martha r) "1/28. "There is this very weird feeling watching Trump hit the ground running doing stuff the way Obama could have done stuff in the last week of January 8 years ago."
Antidote du jour: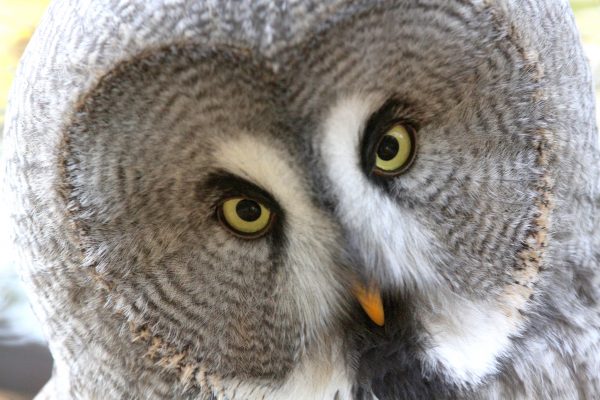 See yesterday's Links and Antidote du Jour here.