Bored teens take horses, goat to local McDonald's Powell Tribune
Man helps save 'lucky dog' from icy river Des Moines Register
Huge Antarctic iceberg poised to break away BBC (DL).
January Cold Blast to Bring Snow to Europe, Boost Gas Prices Bloomberg
Jon Corzine to Pay $5 Million for Role in Collapse of MF Global WSJ. Of course, if he'd stolen a loaf of bread from a convenience store….
Deutsche Bank's Financial Crimes Cop to Quit Over Staffing Bloomberg
When Jamie Dimon Met François Hollande: Inside France's Secret Plan to Lure Brexit Bankers WSJ
Draghi's German Problem Flares Up as Inflation Surge Stirs Anger Bloomberg
Embattled Bank of Cyprus pays off bailout loan Euractive
Is Emirates Airline Running Out of Sky? Bloomberg
Why car and tech companies have different visions for self-driving cars Vox
Digital Dunkin': Non-Tech Firms Crash CES, Looking to Connect WSJ. "Scott Hudler, chief digital officer at 66-year-old Dunkin' Donuts, brought a team this year to learn how self-driving car technology could inform a passenger of the closest Dunkin' location and how to reroute the car to make a coffee stop."
Longtime Apple fans feel forced to buy 'pathetic' and 'old' Macs from 2013 Business Insider (JM).
Apple survived a horrible 2016 and the end of its golden age. Now what? Venture Beat
Capitulation Time.code(). Guy needs a Mac Pro, which Apple is trying to kill through neglect, so he can keep writing iOS books.
Brexit?
Cameron's failure looms over May's Brexit task FT

Single Market Access Not for Sale, Ex Top EU Official Warns U.K. Bloomberg

We can't wash our hands of Britain David McWilliams
China?
China Aims to Spend at Least $360 Billion on Renewable Energy by 2020 NYT. 13 million jobs…

Wave of spending tightens China's grip on renewable energy FT
New Cold War
U.S. Intelligence Report Identifies Russians Who Gave DNC Emails to Wikileaks Time. Anonymous sources anticipating the publication of the (unclassified) report on "Russian hacking" that Obama was briefed to yesterday, Trump will be today, with the public version to be released next week. (Besides the public version, there is a "Top Secret" version, and an "uncompartmentalized" version.) Watch out for squalls.

Emails were leaked, not hacked Baltimore Sun (MR). Binney and McGovern mainstreamed, albeit on the outer limits of the Beltway.

The Enemy Du Jour Is Always Hacking Moon of Alabama

FBI: DNC rebuffed request to examine computer servers CNN and FBI, Dems bicker over investigation of hacked servers The Hill. It's hard to think of a good reason for the DNC to be doing this, given the problems it creates for "the narrative." In yesterday's hearing, Clapper said the CIA's sourcing on "Russian hacking" is "fragile," meaning probably HUMINT — ***cough*** Curveball ***cough*** — and the JAR report evidence is based solely on third-party CrowdStrike analysis. So far, what we have is human verification on a "trust us" basis, and technical verification of a DNC "hack" coming from a DNC vendor, though perhaps there will be more in the forthcoming report. Oh, and what didn't the DNC want the FBI to see?

The FBI's new server screwup isn't as bad as it sounds The Verge. "This is normal practice." Except the context — charges of treason, a war scare, a contested transition of power — isn't normal at all. And this isn't a year where "trust us, we're professionals" has the traction it used to.

U.S. intercepts capture senior Russian officials celebrating Trump win WaPo. "Those and other data points are at the heart of an unprecedented intelligence report being circulated in Washington this week… The classified document, which officials said is over 50 pages."

US intelligence chiefs reject Trump doubts on Russian hacking FT. Film at 11.

Russian hacking claims: US spy chief promises Putin motive BBC. Presumably in next week's news cycle.

Literary Agents The New Republic (MR). "Gloria Steinem, who worked with the CIA in the 1950s and '60s, 'was happy to find some liberals in government in those days,' arguing that the agency was "nonviolent and honorable.'" Yes, that Gloria Steinem. Admirably consistent.
Trump Transition
Top Democrat Would Support Challenge to Electoral Vote Certification ABC

Trump to tap ex-Sen. Dan Coats as intelligence chief Politico

Kamala Harris Fails to Explain Why She Didn't Prosecute Steven Mnuchin's Bank David Dayen, The Intercept

Democrats Denounced Sanders' Ideas as "Impossible," Now Many are Starting to Materialize Counterpunch

How to repeal and replace ObamaCare today? Use Medicare. The Hill. Too simple.

The Republican Study Committee's ACA Replacement Proposal Health Affairs. Tax deductions are even more crapified than tax credits.

House Republicans revive obscure rule that allows them to slash the pay of individual federal workers to $1 WaPo

Corporations Prepare to Gorge on Tax Cuts Trump Claims Will Create Jobs The Intercept

Trump is about to have a lesson in Civics 101. Daily Kos. Maybe. On the other hand, people who have underestimated Trump have been consistently wrong. And it's not clear the Democrat nomenklatura can, at this point, give lessons to anyone.

Advice for media and Trump from two former presidential press secretaries CJR (pq)

The full transcript from the Trump transition team's Thursday call to reporters WaPo

Internet Archive's Trump Archive launches today Internet Archive. Lots of video.

Beyond Anti-Trump Paul Street, Counterpunch. The nice thing about #Resistance, conceptually, is that the most favorable outcome is a return to the status quo ante.
Democrats need to slow Uber's roll Matt Stoller, Albany Times-Union
2016 Post Mortem
Clinton vs. de Blasio for New York Mayor? Unlikely Idea Has People Talking NYT. Help me.

Yes Folks, Trade Really Did Cost Manufacturing Jobs CEPR. The comments are interesting.
Our Famously Free Press
WaPo Spreading Own Falsehoods Shows Real Power of Fake News FAIR
Imperial Collapse Watch
How to Make America Great Again with Other People's Money Club Orlov

Air Force secretary: B-52 crew did 'magnificent job' when engine dropped from plane over ND West Fargo Pioneer (CL).
Class Warfare
ECONOMISTS IN AN ALIENATED SOCIETY Stumbling and Mumbling

Does Redistribution Increase Output? Federal Reserve Bank of Richmond

Market Failure and Income Distribution: Notes for Economics in Two Lessons Crooked Timber
The Death Of Expertise The Federalist (DK).
5 Economics Terms We All Should Use Bloomberg
Standing Rock activists are looking to hit the Dakota Access pipeline's finances to cement their win Business Insider
Antidote du jour (via):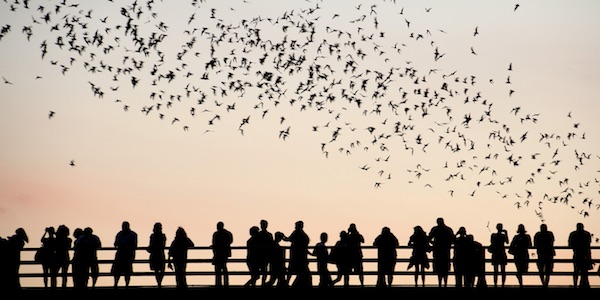 See yesterday's Links and Antidote du Jour here.