By Lambert Strether of Corrente
Readers, thanks for the excellent discussion during my travel day yesterday. –lambert
Trade
"About 20% of the company's highly-profitable light trucks are built in Mexican factories, and GM is moving more production there. That reflects a broader dependence on global sourcing at GM, which sells more cars overseas than it does at home. For GM, that makes the economic calculations over issues such as an import tax highly complicated. China ranks as its No. 1 market, far surpassing deliveries in the U.S. even though North America is more profitable. But even a modest border tax could wipe out a quarter of that regional profit" [Wall Street Journal].
"If President Trump wants to put workers first, he must put worker rights first in any future negotiations on NAFTA" [Sandor Levin, The Hill].
Politics
Trump Transition
"Full Replay: Bernie Sanders vs. Ted Cruz Debate on Obamacare" (video) [RealClearPolitics].

"After Cruz expressed phony concern that insurance companies have racked up huge profits over the last six years, Sanders excitedly pounced, telling the Texas senator that there is an easy way to combat insurance company greed – simply scrap the for-profit system altogether" [PoliticsUSA]. And: "'I find myself in agreement with Ted, he's right,' Sanders said after Cruz spoke critically of insurance companies. 'Ted, let's work together on a Medicare for all single payer system,' Sanders said." And if you read the New York Times "live analysis," that moment never happened. Odd. Yamiche Alcindor should really recuse herself. On Margot Sanger-Katz, see here.

And the clickbaity Alternet headline: "5 Times Bernie Sanders Mopped the Floor with Ted Cruz During Their CNN Debate" [Alternet]. "And as he did throughout the primary, the Vermont senator made a compelling case not only to preserve the Affordable Care Act from repeal but for the U.S. to ultimately transition to a single-payer healthcare system."

"After campaigning for years against the health care law, Republicans seem to be realizing that it will be incredibly difficult to deliver on Mr. Trump's promise of providing a program that is better, cheaper and covers more people" [New York Times]. "Incredibly difficult," given that the Times, and the Democratic Establishment generally, vehemently ("never, ever") oppose a program that is proven to be "better, cheaper," and that covers everybody. Oh well.

"Democrats are pulling all-nighters in a futile stand of opposition — powerless as their 2013 decision to gut the filibuster is used against them to approve nominees who surely would have been scuttled in years past. But the Democratic grass roots wants to see a high-profile fight, even one that ends in a loss, and senators are happy to oblige" [Politico]. Too bad they didn't gut the filibuster in 2009 and bring some hope and change. Oh well.

"In a brief telephone interview with MSNBC's 'The Rachel Maddow Show,' a program watched loyally by many Warren devotees, [Senator Elizabeth Warren] explained that 'I've been on Sen. Sessions, I'm out of the game of the Senate floor. I don't get to speak at all'" [WaPo]. Red Card = Soccer Mom.

"Treasury Pick's Oversight of "Robo-Signing" Heats Up Nomination Proceedings" [RegBlog]. Yves did a ton of original reporting and analysis on robosigning back in the day. Truth is like poetry…
2016 Post Mortem
"I ran Clinton's campaign, and I fear Russia is meddling with more than elections" [Robby Mook, Guardian]. The Guardian really shouldn't let errand boys near the blame cannons. It's not safe.

"Mayor Rahm Emanuel has warned Democrats they need to 'take a chill pill' and realize that they are not going to take back national power anytime soon. 'It ain't gonna happen in 2018,' Emanuel said Monday at Stanford's Graduate School of Business in California. 'Take a chill pill, man. You gotta be in this for the long haul'" [Chicago Tribune]. "As he did last month at an event in Washington, D.C., the mayor expanded on what he believes is the road map back to power for his party — putting moderate candidates such as veterans, football players, sheriffs and business people up in Republican districts, picking battles with Republicans, exploiting wedges within the GOP and fighting attempts to redistrict Congress on partisan grounds." Yes, that's been working great so far.
Realignment and Legitimacy
"[W]hy do people fall for lies?" With list of reasons [Stumbling and Mumbling]. "All this raises a challenge for liberals. Many used to believe the truth would win out over lies in the marketplace for ideas. This is no longer true, if it ever were. Instead, the questions now are: what can we do about this? And what should we do? The two questions might well have different answers. But we can make a start by understanding how lies are sometimes believed." After watching the aftermath of the Clinton campaign, I think that's giving liberals a little too much credit. As ever, who is "we"?

UPDATE "Bernie Sanders coming to Miss. for march against Nissan" [Clarion-Ledger (DCBlogger). Remember when Obama said he'd "put on his comfortables shoes" and walk the picket line? Good times.

"How a Fractious Women's Movement Came to Lead the Left" [Amanda Hess, New York Times] An exercise in performative speech (Hess on BernieBros; and here). "By the time the 2016 campaign rolled around, Clinton wasn't just permitted to run as a feminist — she was practically obligated to." Eesh. I think it's very important for young women and girls to grow up knowing that [they can deny health care to millions]. Snowclone opportunity!

"Keith Ellison Is Everything Republicans Thought Obama Was. Maybe He's Just What Democrats Need" [Mother Jones]. Dunno. Starts out nice, then wraps a truckload of oppo in the niceness. Ellison declined to be interviewed, possibly because Mother Jones spent most of 2016 trying to knife Sanders whenever his back was turned.

"In reviewing the approval polls released last weekend, it is important to note the partisan divide: While 10 percent of Democrats approve of Trump, 90 percent of Republicans do; 88 percent of Democrats oppose the executive order on refugees, while 88 percent of Republicans support it. Atlantic Editor Ron Brownstein pointed out that 59 percent to 38 percent of non-college-educated whites, the heart of the Trump coalition, approve of what he is doing. In other words, the coalition that won him the election in 2016 isn't signaling displeasure with its pick, which bodes well for Trump's chances in 2020. Protests, even as they diminish Trump's overall approval ratings, are unlikely to budge that either, and may well cement it" [Washington Post]. As the article points out, there were a lot of protests under Reagan, too.
Stats Watch
MBA Mortgage Applications, week of February 3: "rose a seasonally adjusted 2.0 percent" [Econoday].
Stats from yesterday:
Gallup U.S. Economic Confidence Index, January 2017: "In January, 31 percent of Americans rated the economy as "excellent" or "good," while 21 percent said it was "poor," resulting in a current conditions score of plus 10 — marking the highest monthly reading for this component since 2008. The economic outlook component also reached a new high score of plus 11 in January. This score was the result of 52 percent of Americans saying economic conditions in the country were "getting better," while 41 percent said they were 'getting worse'" [Econoday]. That "new high" doesn't look too awesome, to me…
JOLTS, December 2016: "Job openings remain well above hiring though the gap narrowed slightly in December" [Econoday]. "This report is a reminder that demand for labor is very strong." But: Still looks to me like it's already rolled over" [Mosler Economics].
International Trade, December 2016: "Strong exports of capital goods helped limit the nation's trade deficit in December to a lower-than-expected $44.3 billion vs a revised $45.7 billion in November. Exports, also boosted by strong demand for U.S. services, rose a very solid 2.7 percent to $190.7 billion in the month, strength offset however by a 1.5 percent rise in imports to $235.0 billion that was swollen by heavy imports of vehicles" [Econoday]. "December exports were the highest since April 2015 though imports were the heaviest since March 2015. Still, the active two-way traffic points to strong cross-border trade and improved global demand."
Commodities: "A coal company in west-central Alberta that in 2011 sold for $1-billion is bankrupt, killing hopes that its mine might re-open in the first quarter" [Mining.com]. " According to the newspaper, Grande Cache Coal was forced into bankruptcy last week after the mining company's owner, Chinese coal producer Up Energy Development Group Ltd., defaulted on debt payments in 2016, having owed hundreds of millions of dollars." Hmm.
* * *
Shipping: "Exporter, Importer, clearing agent, forwarder… all of them have to prepare or arrange one or more documents in order to ensure that the shipment is handled properly and effectively" [Shipping and Freight Resource]. Read the list, it's amazing. Yes, I can imagine some glib Silicon Valley startup trying to make "an app for that" without understanding the business…
Shipping: "Still, Maersk says a pickup in freight rates is underway that will bring its shipping business back into the black. Average prices across the company's network fell 18.7% last year, pushing revenues down 13% despite improving shipping volume. Maersk is adjusting some operations, but the biggest gain will come from the industry consolidation that is aligning capacity more closely to demand" [Wall Street Journal].
Shipping: "TSAKOS Group is partnering Swiss Capital Alternative Investments in readying a large investment in the dry bulk carrier market as a number of funds appear to have concluded the time for buying bulkers has finally arrived" [Lloyd's List].
Shipping: "CONTAINER shipping is within touching distance of a bright new future that will see lines produce solid financial results for possibly the first time in its history.That is the view of one of shipping's top bankers" [Lloyd's List]. I don't want to be cranky about this, but wouldn't it have been simpler to empty the wheelbarrows full of stupid money directly onto the beaches at the Bangladeshi shipbreakers' yards? Why all the indirection of actually building ships with it?
Rapture Index: Down 1 on earthquakes. "The lack of large quakes in populated areas has downgraded this category" [Rapture Ready]. All-Time High: 189 (October 10, 2016). Current: 182.
Today's Fear & Greed Index: 54 Neutral (previous close: 57, Neutral) [CNN]. One week ago: 52 (Neutral). (0 is Extreme Fear; 100 is Extreme Greed). Last updated Feb 8 at 11:36am. Be neutral when others are neutral?
Gaia
"BHP Billiton (ASX:BHP), the world's largest mining company, is urging governments to provide more support to the industry for developing carbon capture and storage (CCS) projects" [Mining.com].
Class Warfare
"A death in Alabama exposes the American factory dream" [Financial Times]. "On June 18 2016 — a Saturday — a robot that Elsea was overseeing at the Ajin USA auto parts plant in Cusseta, Alabama, stopped moving. She and three colleagues tried to get it going, stepping inside the cage designed to protect workers from the machine, according to the federal Occupational Safety and Health Administration. When the robot restarted abruptly, Elsea was crushed." Hmm. I wonder when software engineering is going to be regulated creating occupational hazards. And there's plenty else wrong in this story. Worth a read.
"More people believed general economic conditions in low- and moderate-income (LMI) communities were declining than improving, according to the latest Community Development Outlook Survey" [Federal Reserve Bank of St Louis]. "The majority of respondents (61.5 percent) said that conditions were staying the same, while 20.9 percent said they were declining, and 17.6 percent said they were improving…. The report noted that this was the second year in a row that generational poverty was the top issue. It also noted that the percentage of people who said availability of affordable housing was the top issue more than doubled, going from 7.9 percent in 2015 to 16.2 percent in 2016." The Fed's survey is of "community stakeholders," whatever that means.
News of the Wired
"A Brief History of 'Cash Me Outside, Howbow Dah?'" [New York Magazine]. 2017 is already great.
Internet of Shit:
DJI did a firmware update on a drone… while mid-flight ? pic.twitter.com/YDexjEViFc

— Internet of ? (@internetofshit) February 8, 2017
Sure hope they don't do firmware updates on robot cars while they're on the road. Because that would be bad.
"Can the US government demand that it be able to reach into the world's servers with the tech sector's assistance? International relations issues aside, the answer to that legally thorny question depends on which US court is asked" [Ars Technica]. Yikes.
"The World's Foremost Authority Has Died: Prof. Irwin Corey Was 102" [NPR]. "Corey's left-wing beliefs led to him being blacklisted in the 1950s. Decades later, he was found to be panhandling in a Manhattan street. He told The New York Times that he donated all the money he collected to charity — often, to a cause that benefits children in Cuba." Funny and very poignant…
* * *
Readers, feel free to contact me with (a) links, and even better (b) sources I should curate regularly, and (c) to find out how to send me images of plants. Vegetables are fine! Fungi are deemed to be honorary plants! See the previous Water Cooler (with plant) here. And here's today's plant: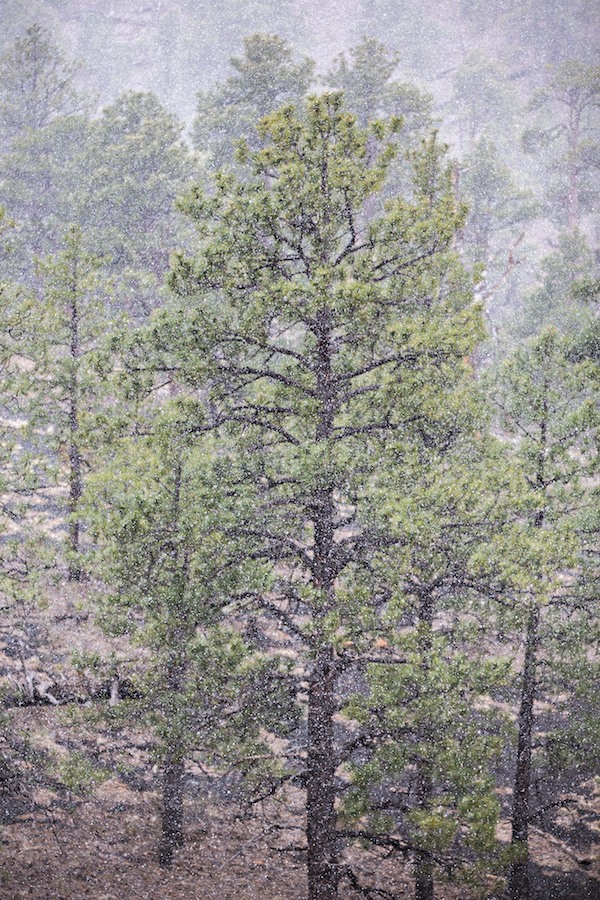 Via the University of British Columbia Botanical Gardens.
Readers, Water Cooler is a standalone entity, not supported by the very successful Naked Capitalism fundraiser just past. Now, I understand you may feel tapped out, but when and if you are able, please use the dropdown to choose your contribution, and then click the hat! Your tip will be welcome today, and indeed any day. Water Cooler will not exist without your continued help.