By Lambert Strether of Corrente
Readers, I am going to be traveling today, and while I hope and expect to have a connection, best laid plans.
So it's time for some game theory! Since it would be irresponsible not to speculate, let's game out some scenarios for the current administration. Questions:
1) What are the odds that Trump will complete his first term? (State the odds, as in "a million to one," "one in a million," and so forth.)
2) What are reasonable scenarios for Trump leaving, or retaining, office? (Give a narrative. Example for leaving: "A rogue faction of the Joint Chiefs of staff, outraged by….", as opposed to a fill-in-the-blank phrase, like "successful military coup." For retaining: "Neera Tanden, believing her revolutionary cell had not been penetrated by Wackenhut…", as opposed to "failed liberal putsch."
3) For the outcome of the scenario developed above, is the country better or worse off? Define "better." Or "worse off." Or both.
Oh, and in case I'm not around to moderate, I'll leave you with these words, in line with Yves' post on comments this morning:
Let's have a good clean fight here. No holding, no low punches, no biting, gouging or rabbit punches. You'll break when I say break. And if you're decked, you'll get a count of ten to get back on your feet.
Have fun!
* * *
Readers, feel free to contact me with (a) links, and even better (b) sources I should curate regularly, and (c) to find out how to send me images of plants. Vegetables are fine! Fungi are deemed to be honorary plants! See the previous Water Cooler (with plant) here. And here's today's plant (EU):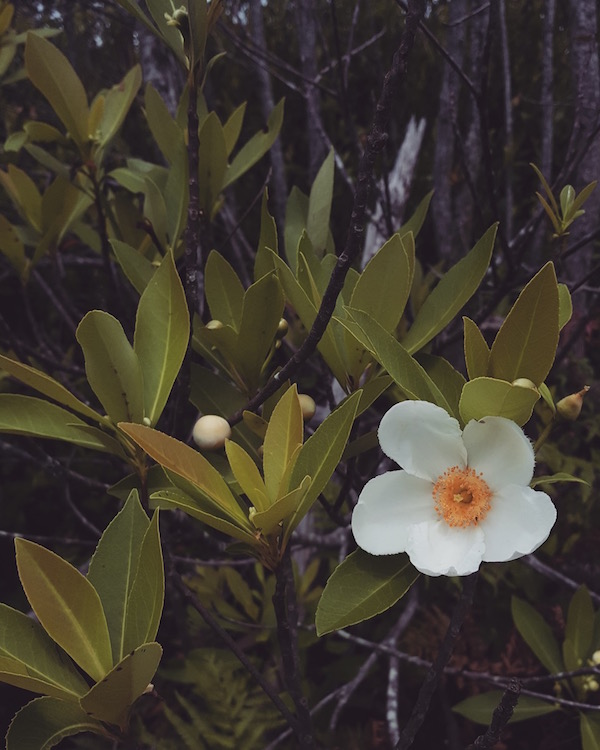 EU wrote: "Some randoms from the Southeast," here Gordonia lasianthus, Loblolly Bay, Columbia, NC.
Readers, Water Cooler is a standalone entity, not supported by the very successful Naked Capitalism fundraiser just past. Now, I understand you may feel tapped out, but when and if you are able, please use the dropdown to choose your contribution, and then click the hat! Your tip will be welcome today, and indeed any day. Water Cooler will not exist without your continued help.