Four of Iceland's main volcanoes all preparing for eruption Iceland Monitor (Chuck L). "Stunning volcano photos."
Too much water: How Oroville Dam problems became a crisis LA Times.  Bob's been monitoring the situation from afar:  "The pictures in the morning should tell a story. You'll see how much material has been moved, and how futile dumping handfuls out of helicopters is.
Spending a ton of money to add projectiles to the water. The dams downstream must be very clogged, which is another thing to watch."
Oroville Dam: Thousands evacuated in California after plans for emergency spillway fail Independent (includes video clip). "This is not a drill."
'This is the worst I have seen': California's roads are in dire shape, says former Caltrans director LA Times
Why Cities Are Demolishing Freeways The American Conservative
What do gorilla suits and blowfish fallacies have to do with climate change? The Conversation
Bias in the ER Nautil.us. The latest from Michael Lewis.
Hundreds of ancient earthworks resembling Stonehenge found in Amazon rainforest Yahoo.com (Chuck L)
India's militant rhino protectors are challenging traditional views of how conservation works The Conversation
Big Brother is Watching You Watch
Erasing yourself from the Internet is nearly impossible. But here's how you can try. WaPo

In Jharkhand, compulsory biometric authentication for rations sends many away empty-handed Scroll.in
Mission possible: Self-destructing phones are now a reality Yahoo.com (Chuck L)
HOW WOMEN'S STUDIES ERASED BLACK WOMEN Daily JSTOR (Micael) "So much for sisterly solidarity."
Class Warfare
Does Depression Have an Evolutionary Purpose? Nautil.us (Micael)
The Wall Street Journal to close Google loophole entirely Digiday (Tony K)
France's presidential race: Old and new media collide Al Jazeera
Swiss voters reject corporate tax reforms FT
Linux pioneer Munich poised to ditch open source and return to Windows Tech Republic (Chuck L) "If Frankfurt switches to Linux-based systems will Microsoft move its HQ there?" Microsoft Deutschland bezieht neue Unternehmenszentrale in München-Schwabing Microsoft Microsoft
Greece
A failure to tell the truth imperils Greece and Europe FT (UserFriendly)
What to do if immigration officers come knocking at your door USA Today
Police State Watch
Will Edward Snowden Return To The US? NSA Leaker 'Not Afraid' If Russia Hands Him Over To Washington International Business Times

Government advisers accused of 'full-frontal attack' on whistleblowers Guardian
Heat is on China after North Korean missile test SCMP
Thieves steal £2m of rare books by abseiling into warehouse Guardian. Tome raiders!
Brexit
When it comes to Brexit, is the City a help or a hindrance? New Statesman
Britain's youngest Euromillions winner planning to sue lottery bosses for 'ruining' her life Independent
The global targeted killings bandwagon: who's next after France? The Conversation
TPP is dead, but its legacy lives on The Hindu
2016 Post Mortem
Hillary Clinton Is Running Again Politico (UserFriendly). "This nearly gave me a heart attack, but it's ​just lots of groundless speculation.​" Moi: Groundhog Day.

The Labor Movement Must Learn These Lessons From the Election The Nation. (ChiGal). "This article was an eye-opener for me and might be for others like me who don't have a background specifically in the labor movement but rather a broader commitment to social justice. It gave me a framework for understanding the debate of late amongst commenters."
New Cold War
The Spy Revolt Against Trump Begins NY Observer (furzy)
Trump Transition
Antidote du jour (J-LS photo, rose-ringed parakeet, Gir National Forest, October 2016) Far from the best of photos, from a technical perspective, but I like the expression: Feisty? Quizzical? (Or am I just projecting excessive anthropomorphism?):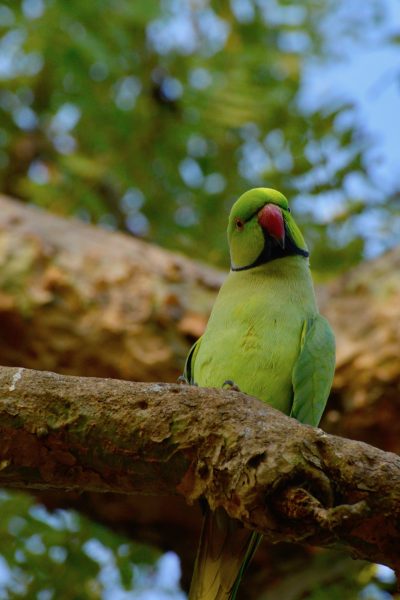 See yesterday's Links and Antidote du Jour here.