Malta's 'Azure Window' rock formation collapses into the sea Reuters (YY)
Alaska's Big Problem With Warmer Winters Bloomberg (resilc)
Dying robots and failing hope: Fukushima clean-up falters six years after tsunami Guardian
Researchers create 'time crystals' envisioned by Princeton scientists PhysOrg (guurst)
Quantum leaps Economist (David L)
Dental plaque DNA shows Neandertals used 'aspirin' PhysOrg. Chuck L: "And Penicillium fungus!"
Ancient technique can dramatically improve memory, research suggests Guardian (Chuck L)
China?
As North Korea loses its use, China loses its patience South China Morning Post
Tesla humiliates Do-nothing Australian government MacroBusiness
Professor Steve Keen on the problem with Europe Daily Reckoning (Chuck L)
Wilders' one-man band heads for Dutch poll destiny Financial Times
Germans Really, Really Love the Euro – Bloomberg (Chuck L). As they should. A new Deutschemark would shoot to the moon and kill Germany's trade surplus. Not that it is healthy for them but they are fixated on it, sort of like Alberich and his gold.
Charismatic legitimacy Irrusianality
Brexit
We'll fight EU demand for £52bn 'divorce bill', warns May: PM tells leaders British people did not vote for Brexit to carry on sending money to Brussels DailyMail. Help me. Again, the EU has been crystal clear: we aren't negotiating with you on your new trade arrangement until this tab is settled (or more accurately, a way to settle it has been sorted out/finessed). As we described in our post yesterday, the UK has a ton more to lose than the EU if it triggers Article 50 and then gets to the end of the 24 month "you are out, deal or no deal" period with no deal. The British obtuseness about their upside and downside makes Trump look like a paragon of circumspection by comparison.

Britain will have to pay Brexit 'divorce bill', says Irish Prime Minister Independent
Mrs May is our first Catholic prime minister The Times. Wow, you can publish openly bigoted stuff like this in the UK as long as you wrap it in enough historical blather. To their credit, the Times' readers savaged the piece.
Poland reacts with fury to re-election of Donald Tusk Guardian
Vault 7
The WikiLeaks revelations and the crimes of US imperialism WSWS (Micael)

Let's Give the CIA the Credit It Deserves Norman Solomon, Common Dreams

The Conflict within the Deep State Just Broke into Open Warfare Charles Hugh Smith
New Cold War
Debunking the Trump-Putin conspiracy stories Fabius Maximus (resilc)

Putin's Ears Must be Burning: a Report on the Banality of Propaganda Counterpunch
Syraqiatan
IS conflict: US sends Marines to support Raqqa assault BBC (resilc)
Big Brother is Watching You Watch
Lessons From the CIA Hacking Leak: How to Keep Your Data Secure Bloomberg (furzy)
Trump Transition
The Rehabilitation of George W. Bush, War Criminal Alternet (Sid S)
2016 Post Mortem
To win, the anti-Trump resistance must learn from the Clinton campaign's mistakes Salon (John Z)

The Problem With the Democratic Party in One Milquetoast Tweet New York Magazine (resilc). OMG, this is SO embarrassing!
Bernie Sanders Has A Plan To Win Back Trump Voters Huffington Post (UserFriendly)
Obamacare
WH privately supports earlier rollback of Medicaid expansion: report The Hill (UserFriendly)

Cruz: Let's overrule Senate officer to expand ObamaCare bill The Hill (UserFriendly)
Samsung to expand in U.S., shift some manufacturing from Mexico: WSJ Reuters (furzy)
US Infrastructure Report Card: America gets a D Plus, and a Big Bill to Fix it Wired (resilc)
Exclusive – Saudis tell U.S. oil: OPEC won't extend cuts to offset shale – sources Reuters (resilc)
Guillotine Watch
This Rolls Royce is painted with real diamond dust CNN (UserFriendly)
Class Warfare
Antidote du jour. Timotheus: "An Icelandic horse, taken by a friend."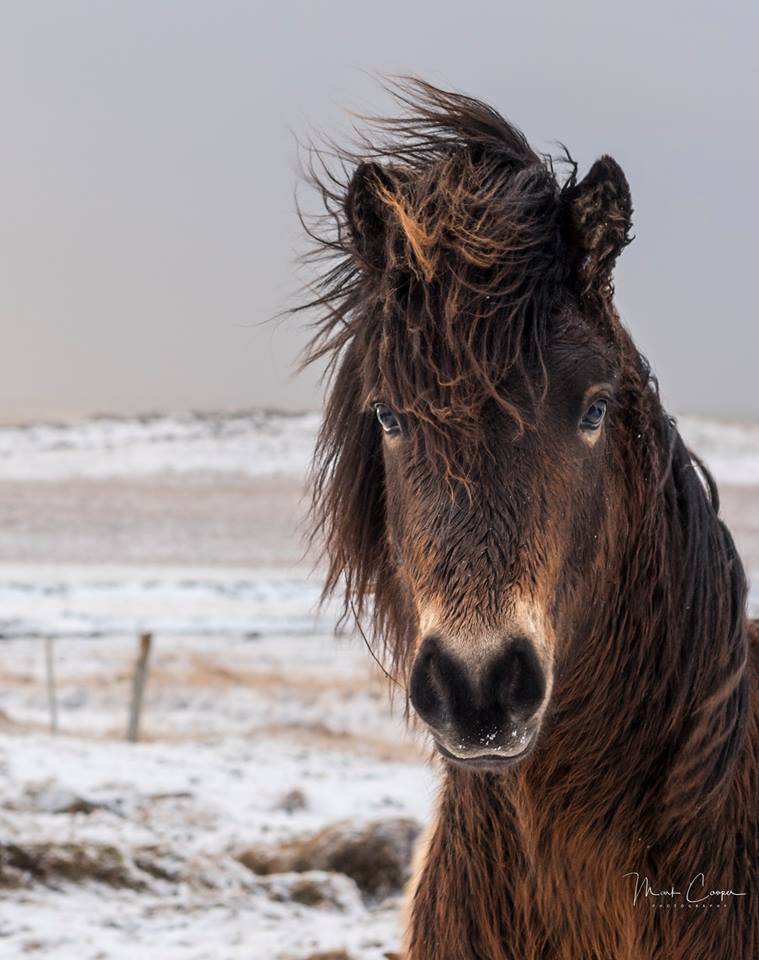 See yesterday's Links and Antidote du Jour here.