The quest to crystallize time Nature. I guess the crystal is bigger on the inside?
Pot For Pets: Owners Treat Sick Animals With Cannabis CBS
Goldman Sachs' lessons from the 'quant quake' FT. This time it's different?
Looking for Hidden Black Money? London Might be the Place to Start The Wire (J-LS).
Thank Goodness Nukes Are So Expensive and Complicated Wired
UN experts denounce 'myth' pesticides are necessary to feed the world Guardian (Furzy Mouse).
Second Warmest U.S. February on Record: Chalk It Up to Greenhouse Gases Weather Underground
Brexit
Brexit Bulletin: What the EU Really Wants Bloomberg. Besides Perfidious Albion's nuts in a jar?

Britain faces €2bn EU bill for Chinese customs fraud FT. Ouch!

Brexit: Insurance giant AIG turns to Luxembourg as EU departure makes UK less attractive Independent
UPDATE 1-EU makes progress on Monte Paschi rescue plan–Vestager Reuters
The "Dutch Trump" Is Even More Toxic Than the Real Thing The Intercept
Syraqistan
Syria's Civil War Is Almost Over … And Assad Has Won Counterpunch

US Marines Are Now Setting Up Outside Of ISIS's Capital City Buzzfeed

Why Kurdish Oil Is a Wild Card for Markets: QuickTake Q&A Bloomberg
China?
Xi tells Liaoning officials to clean up their political act and stop faking data South China Morning Post

China's mad steel inflation MacroBusiness
If Tillerson gets it wrong in Asia, the consequences could be catastrophic Asian Correspondent
India has highest bribery rate among 16 Asia Pacific countries: Transparency International Times of India. And competition was tough!
Vault 7
Top tip: Unplug your WD My Cloud boxen – now The Register. I have never understood why storing personal data in The Cloud is a good idea, despite Apple's constant nudges for me to do so.
The FCC Helped Make the Internet Great: Now, It's Walking Away Wharton School
GOP senators' new bill would let ISPs sell your Web browsing data Ars Technica
New Cold War
Russia: The Conspiracy Trap NYRB. Excerpted by Greenwald yesterday. Important!
2016 Post Mortem
The Exhaustion of American Liberalism Shelby Steele, Wall Street Journal
Health Care
Trump Transition
Stuck between gangs and Trump, migrants halt in Mexico France24
Israel's New Travel Ban: A Survival Kit for Activists Stopped at Israel's Airport Haaretz
Guillotine Watch
The Expert's Guide to Crying at Work Bloomberg. "Recent research from the Harvard Business School has found the secret to turning tears into workplace gold: make them evidence of your professional passion." Will that work in an Amazon warehouse? Inquiring minds want to know!
Class Warfare
The Hamilton Hustle Matt Stoller, The Baffler. Excellent, even for the excellent Stoller.

Is It Better to Be Poor in Bangladesh or the Mississippi Delta? The Atlantic. Interview with Angus Deaton. Must read (and pay careful attention to Annie Lowrey's questions).
'Day Without a Woman' Protests Held Across U.S. WSJ
How Should We Then Live? The Archdruid Report. More fun with Schopenhauer!
Sound waves boost older adults' memory, deep sleep Science Daily. I guess falling asleep to a podcast is a smart move for me, then…
Sleeping Through the Night Is a Relatively New Invention New York Magazine
Antidote du jour (via):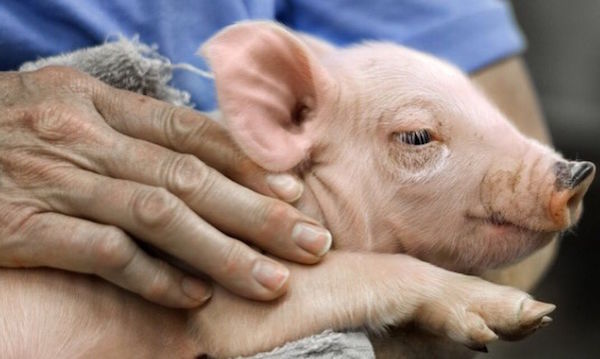 See yesterday's Links and Antidote du Jour here.