Today is the anniversary of Tōhoku earthquake which led to the Fukushima meltdown. Our condolences to readers in Japan.
Siberian tigers catch and destroy a drone Boing Boing (resilc). Totally cool. And you get an idea of how big those tigers are.
Why daylight-saving time is stupid Business Insider (Dr. Kevin). I take this as a reminder that it's the time of year when I get to lose (more) sleep. I differ a bit, I think the hours for daylight savings time are generally preferable to standard.
Google's Algorithm Is Lying to You About Onions and Blaming Me for It Gizmodo (Robert S, from FT Alphaville)
Bitcoin Plummets 18% as SEC Rejects Winklevoss ETF Proposal Bloomberg
Scientists create 'designer yeast' in major step toward synthetic life Washington Post (Chuck L)
This small molecule could have a big future in global food security PhysOrg. Chuck L: "How long will it take Darwin to find a way around this? And at what type of unpredictable price?"
Vault 7
The CIA are the real 'threat to national security'; leaks show they treated software exploits like toys Leak of Nations (Rory). Short and makes an important point re Windows vulnerability.

Julian Assange Press Conference and Q&A on Vault 7, Year Zero and the CIA (03-09-2017) YouTube (furzy)

Or Maybe America Post-9/11 Inspires More Disillusionment? March Wheeler (Chuck L). My view is that this is all due to neolibearlism. You turn everyone into a free agent (in the private sector) or a flexian in government/power circles (see Janine Wedel's The Shadow Elite) and what do you expect? Loyalty is so 20th Century!
Brexit
Article 50 could be triggered in days after backbench deal The Times

Brexit: Divorce by mutual consent or fight? Defend Democracy. Interesting in that Defend Democracy is regularly very critical of the EU, yet points out something not mentioned in the Anglo press: that the UK is making aggressive moves to try to foment dissent on the other side. What the piece does not point out as explicitly as I'd like is that mere dissent does the UK very little good. Getting waivers, like an extension of the negotiating time, requires unanimity, so whipping up a few supporters amounts to ankle-biting. This is really short-sighted, in that all it does is poison the negotiating climate and give the Europeans justification not just for sticking to their clearly announced red lines, but playing vindictive.
I am The Crap Thatcher, confirms May Daily Mash
Why Europe fails to learn Le Monde Diplomatique (Sid S)
Anti-Le Pen splits open a narrow path to victory Financial Times
35 countries where the U.S. has supported fascists, drug lords and terrorists Alternet. Only 35? Do readers see omissions?
Syraqistan
Malaysia's Future Role in Saudi Arabia's Islamic Military Alliance LobeLog (resilc)
New Cold War
Dreams of 'Winning' Nuclear War on Russia Consortiumnews (Chuck L)

Trump Supporters Explain Why This Whole Russia Thing Doesn't Bother Them Vice (resilc)
Big Brother is Watching You Watch
Internet of things: Home is where the hackers are Financial Times. Clive will have much to say if he shows up. Oh, and my bank keeps offering me voice verification, and I keep saying, "No way!" And my God, who needs to operate a Roomba remotely?

Congress begins rolling back Obama's broadband privacy rules engadget (furzy)

Suspect In House IT Security Probe Also Had Access To DNC Emails ILR (Dan K)
Trump Transition
White House civil war breaks out over trade Financial Times

Bharara, Wall Street's Cop, Among Prosecutors Asked to Quit Bloomberg. Lead story.

Sessions asks 46 Obama-era U.S. attorneys to resign Reuters (furzy). Including Preet Bharara.

Trump administration sends judges to immigration detention centers: sources Reuters (EM)

ICE detainees are asking to be put in solitary confinement for their own safety The Verge (resilc). Based on 2016 logs, as in under Obama. Not that it will get any better, mind you…

Tillerson struggles to make his mark in Trump's Washington Financial Times

Rex Tillerson vs. The Enemy of The People: Inside The Media War At The State Department Daily Beast (resilc)

White House: Trump didn't know of Flynn plan to register as foreign agent The Hill (furzy)

The U.S. Is Killing a Lot More Civilians in the Middle East This Year. Is It Because of Trump? Slate (resilc)

Trump to nominate Gottlieb to head FDA Politico (Kevin C)

White House Casts Pre-emptive Doubt on Congressional Budget Office New York Times (resilc)

AP: Trump Got Wiretapping Story From Breitbart News Opposing Views (furzy)

U.S. program for Afghan translators in jeopardy as visa supply runs low Reuters. EM: "I rate the direness of this similarly to 'supplies of bombs and Hellfire missiles running dangerously low!': Moi: Not quite, since the US has never made understanding the cultures we attempt to subjugate a priority. But to EM's point, we probably aren't using translators for native-friendly purposes.
Don't let establishment opportunists ruin the resistance movement Thomas Frank, Guardian. Resilc: "Dos Crips". The infiltration effort has been so obvious and extensive that Lambert and I have wondered how organic it really is, in that while there are a lot of grass roots and newbies to activism involved, there is also a lot of attempted and actual top-down organizing and messaging. But go read the piece, it's really good.
'Trump lies all the time': Bernie Sanders indicts president's assault on democracy Guardian (resilc)
As Trump Neuters Regulatory Commissions, Chuck Schumer Needs to Decide If He Will Fight or Give In Intercept (resilc)
Obamacare
Macomb County in the Age of Trump Democracy Corps/Roosevelt Institute
Police State Watch
Software results in mistaken arrests, jail time? No fix needed, says judge ars technica (Chuck L)

GOP Bill Would Let Your Boss Demand to See Your Genes New York Magazine (resilc)

House GOP would let employers demand workers' genetic test results Business Insider (Chuck L). Why aren't all those freedom-loving libertarians all over this?
Americans Aren't Filing Their Taxes This Year Bloomberg
Snap's IPO Shares Should be "Junk Equity": CalPERS Wolf Richter. I've avoided even mentioning Snap because it's not an investment, it's a trading sardine.
Race to Bottom on Costs May Cause Oil to Choke on Supplies Bloomberg
Robust Job Growth Clears the Way for Fed to Raise Rates Wall Street Journal
Class Warfare
A Family Adventure in Medical Tourism New York Times (resilc). Class warfare because: 1. People should not have to get on a plane to get affordable treatments and 2. Only the at least somewhat well off have the time and money to do that. Having said that, one of the reasons I go regularly to Alabama is dental work there is it is 40% of the cost in NYC (and Birmingham by virtue of being home of the best medical school in the South, does have decent practitioners). And not that I ever want another root canal, but the endodontist I have there is terrific and has quite a few other fly-in patients.

Uber an avatar of innovation and progress? The economic evidence says otherwise. Hubert Horan, Pando. A layperson friendly (and vivid!) recap/update of the arguments made in Hubert's series at NC. Another segment is coming soon!
Antidote du jour (Tracie H, from Newport Back Bay, Newport Beach, California):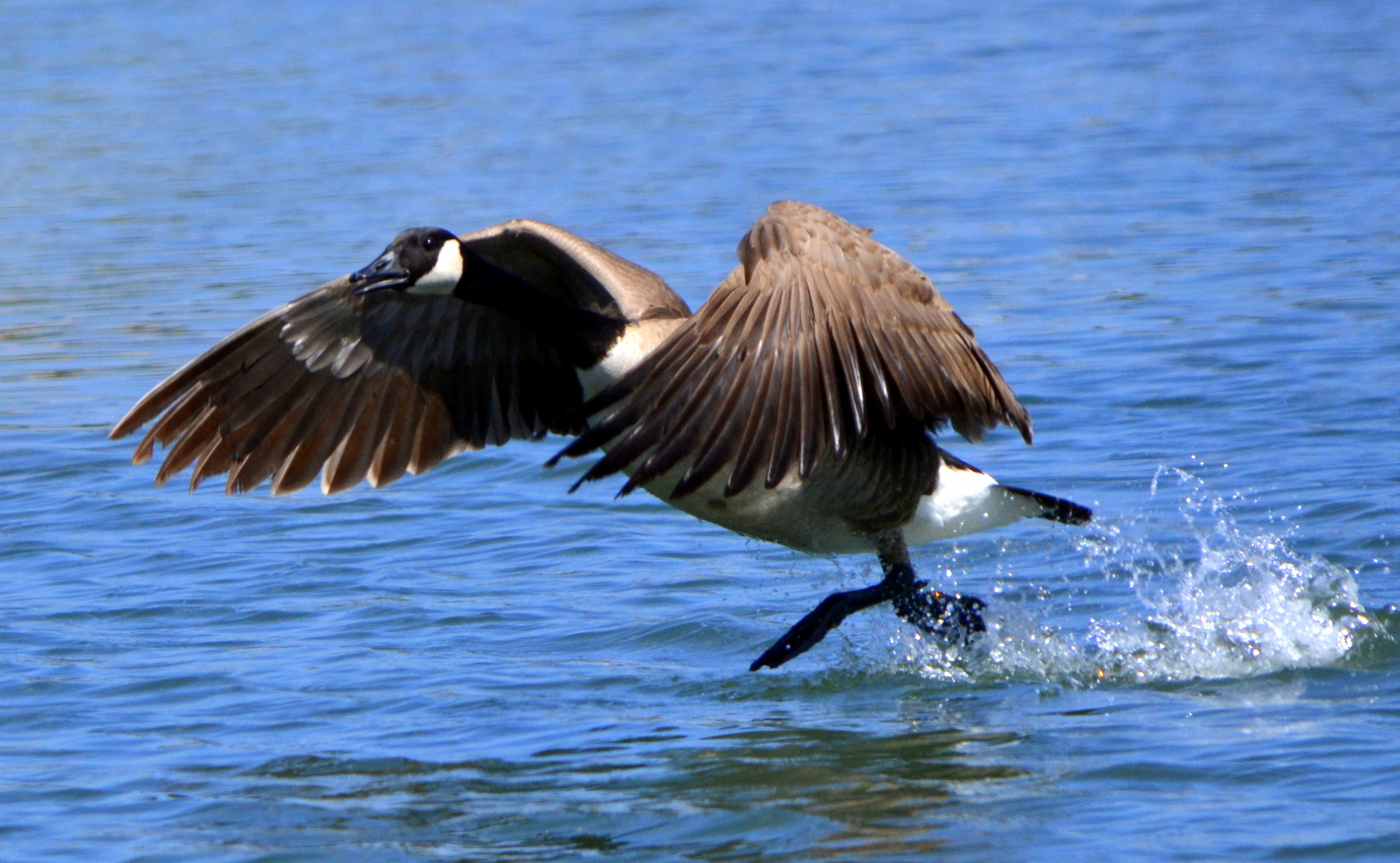 See yesterday's Links and Antidote du Jour here.