Guam's plague of snakes is devastating the whole island ecosystem, even the trees ScienceAlert (Chuck L)
Storm to hit Northeast; blizzard watch for NYC, Boston Associated Press
Soils could release much more carbon than expected as climate warms ScienceDaily (Dan K)
Designer Chromosomes Point to New Synthetic Life-Forms MIT Technology Review (David L)
WHY MUSIC OWNERSHIP MATTERS TSS (Micael)
It's finally over: Mastermind behind Prenda Law porn trolls pleads guilty ars technica (Chuck L)
Meet RAMBO: The 3D-printed grenade launcher that could shape the future of warfare International Business Times. Chuck L: "Look at the upside when this use of 3D printing becomes commonplace in firearms production. It might put arms smugglers out of business because all the bad guys have to do is hack the right computer and download the design files, then print however many of their own as they need."
These are the biggest mysteries about marijuana that researchers are still trying to solve ScienceAlert (Chuck L)
South Korea
Korea celebrates Park's ouster Korea Herald (Micael)

Constitutional Court removes South Korean President Park from office WSWS (Micael)
China?
Is Google another step closer to being unblocked in China? South China Morning Post (J-LS)
Burma's nationalist monk banned from delivering sermons Thai PBS (furzy)
Fury in Cambodia as US asks to be paid back hundreds of millions in war debts Sydney Morning Herald (Ron A)
Modi leads BJP to landslide victory in state elections Financial Times
Brexit
May Urged to Prepare for `Real' Risk of a No-Deal Brexit Bloomberg
Dutch police break up pro-Erdogan protest BBC. Lead story on the website now.
Dutch deport Turkish minister; pro-Erdogan protesters clash with police in Rotterdam Haaretz (furzy)
Syraqistan
Richard Gere to Haaretz: Settlements are an absurd provocation, the occupation is indefensible Haaretz (furzy)

US accuses Moscow of aiding warlord in battle for Libya oil ports Guardian (resilc)
New Cold War
Brace Yourself for a New Cold War World Affairs Journal (resilc)
Big Brother is Watching You Watch
This USB firewall protects against malicious device attacks ZDNet. A public service announcement from Chuck L.

How the UK police can coerce journalists into surrendering photographs CityTor (Chuck L)
Trump Transition
Quick Takes: A Trade War in the White House Washington Monthly (resilc)

Foreign-Policy Elites Have No Answer For Trump Nation

U.S. Attorney Preet Bharara Says He Did Not Resign and Was Fired by DOJ NBC. As reader Li points out, this isn't that bad. Preet has been mainly chasing insider trading cases, which is hardly a great use of the DoJ. NY desperately needs someone to oust Cuomo, whose term is up in 2018 and Preet wants the job. Failing that, he could go after Eric Schneiderman, who has been a real disappointment at attorney general.

Sessions's Firing of 46 Obama-Appointed U.S. Attorneys Isn't Scandalous National Review (Jim Haygood). I hate using National Review as a source, but the MSM seems oddly silent about this bit of history.

Merkel to Warn Trump That U.S. Tax Changes May Spark Retaliation Bloomberg

Muhammad Ali's son held up at D.C. airport after testifying about first detainment Washington Post

Donald Trump's conflicts of interest scandal 'will eventually be too much to take', Obama's ethics lawyer says Independent
How the DudeBros ruined everything: A totally clear-headed guide to political reality Salon (Oregoncharles). Today's must read.
Obamacare
Trump Suggests Obama Designed the ACA to Collapse in 2017 New York Magazine

'Is that not correct?': Male GOP lawmaker asks why men should pay for prenatal coverage Washington Post (furzy)

Replacing Obamacare: The real reason Donald Trump and Paul Ryan are pushing a Republican health care bill that no one wants Quartz (resilc)
What If Trump And Hillary Swapped Genders? Reenactment Of Debates With Genders Switched 'Shocks' Liberal Audience Daily Wire. Mentioned in comments a few times. Wish NYU had uploaded the full debate.
Early Sedition: How a Thin-skinned U.S. President Jailed a Vermont Newspaperman Vermont's Independent Voice (resilc)
Bernie Sanders: Trump Should Avoid a Bad Zika Deal New York Times
ACLU challenges warrant to search Facebook page of Dakota Access opponents The Hill (Robert H)
Fake News
World wide web creator Tim Berners-Lee targets fake news BBC. Not very-informative headline but a positive development. Berners-Lee wants to go after algos and mis/undisclosed use of user data, not content providers.
Trump's Plan on Fannie and Freddie? Clues May Emerge Soon Gretchen Morgenson, New York Times
Peak Foiled Grist
Don't Let Trump — Or Any President — Take Credit For Strong Jobs Numbers FiveThirtyEight (resilc)
U.S. States Renamed for Countries With Similar GDPs Big Picture
Guillotine Watch
Sydney eyebrow artist summoned to LA for the Oscars Sydney Morning Herald (Robert H)
Class Warfare
A Crisis With No End: Why Flint is Still the Issue Counterpunch

White Evangelicals Say They Face More Discrimination Than Muslims Atlantic. As Lambert points out, where were those liberulz defending Muslims Because Trump during the utterly bogus "Muslim mosque" row in lower Manhattan? Someone wanted to put a Muslim cultural center, which was to promote understanding, a few blocks from the Twin Towers site. It suddenly became a "mosque" within eyeshot and oh so tolerant Manhattan didn't stand up to the hysteria.
Antidote du jour. Melody: "From the Woodland Park Zoo in Seattle. Otter pups now out in the main area with their family."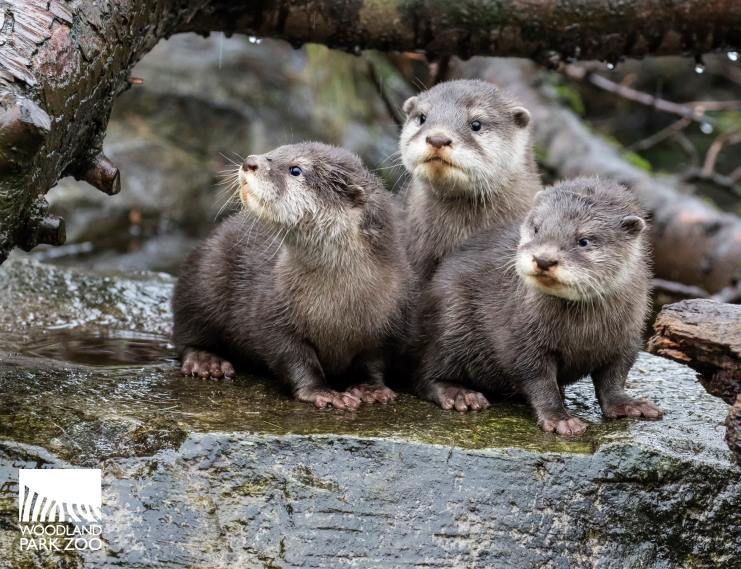 See yesterday's Links and Antidote du Jour here.