Mysteries of elephant sleep revealed BBC
Earth Probably Began With A Solid Shell Archaeology News Network
'Oldest record of life on Earth' found in Quebec CTV. In the Nuvvuagittuq Greenstone Belt…
Physicists Catch Antimatter and Matter Misbehaving Scientific American
The private equity party is overcrowded FT
The Ignored Lessons of the Financial Crisis Verso
Wells Fargo Warns a Deeper Review May Uncover More Bogus Accounts Bloomberg. Amazingly, Clinton didn't win despite Obama prosecuting all those Wells-Fargo executives. Oh, wait….
When Debts Compete, Which Wins? Liberty Street
Guest Contribution: "Identifying State-Level Recessions" Econbrowser
China?
Is Hong Kong awash with fake wines? We seek expert knowledge South China Morning Post (J-LS). It's a bezzle! Pass the parcel, boys! Because life is like a tin of sardines….

China's coal consumption keeps plummeting, down for 3rd year in a row Mining.com
Scotland is tightly gripping its last card to play against Brexit Quartz
Macedonia's president blocks Social Democrat government in Albanian language row Reuters
Syraqistan
Some 2,500 Americans Have Died in Afghanistan and Iraq Under Obama Rolling Stone. Thanks, Obama!

Putin in Syria, 2017 Lawfare

'Banned from our own lives': intellectuals mourn the Turkey that once was The Conversation (J-LS).
Big Brother Is Watching You Watch
Police say they were 'authorized by McDonald's' to arrest protesters, suit claims Guardian

Internet of Things Teddy Bear Leaked 2 Million Parent and Kids Message Recordings Motherboard

Yahoo says about 32 million accounts accessed using 'forged cookies' Reuters
A software engineer is detained for several hours by U.S. Customs — and given a test to prove he's an engineer CNBC (CL).
Engineered to fail: Are IT recruits untrainable because they cheat in college? The Scroll (J-LS).
WikiLeaks spokesman quietly steps out of the spotlight AP (Furzy Mouse).
Health Care
Trump Transition
Democrats Need to Respond to Trump's Narrative about Solving American Disinvestment emptywheel. But Russia though.

Trump Promised to be The Infrastructure President. Just Not For One of America's Strongest Economic Regions. Medium

Fast learner: Trump gains skill in using trappings of office AP

* * *

Sessions met with Russian envoy twice last year, encounters he later did not disclose WaPo. Parsing the story carefully for what was and was not disclosed, two questions were posed to Sessions regarding his "encounters" with the Russki's Ambassador (!). The second question (paragraph nine) is from Patrick Leahy in Sessions' confirmation hearing before the Senate Judiciary Committee on January 10, and it looks to me like Sessions' qualified answer creates at best a "he said"/"she said" situation. The first question, from Al Franken at the same hearing (paragraph two), is not quoted, so it's not possible, from the story alone, to know whether Sessions answered accurately or not. As usual, on charges of wrong-doing, wake me when there are named sources with evidence. (The Democrat agenda, of course, is to get Sessions to meet President Clinton on the tarmac recuse himself from whatever investigative proceedings take place.)

Jeff Sessions failed to disclose Russian ambassador meetings FT. The FT doesn't quote either question that Sessions is supposed to have answered falsely, but includes this material on the nature of the "encounters":

Mr Sessions' meetings with each of the foreign diplomats focused on bilateral relations, including any outstanding issues between the two countries. "Ambassadors would often make superficial comments about election-related news, but it was not the substance of their discussion," said a DoJ official. 

In July Mr Sessions spoke at the Heritage Foundation event to a group of more than 50 ambassadors. Following his speech, "a small group of ambassadors approached the senator as he was leaving the stage," the DoJ official said. "He spoke to them while they stood together as a group." 

Some of the diplomats thanked Mr Sessions for his comments and invited him to various events. "He made no commitments," the official said. 

Where there's a damp squib, there's no fire? I guess we'll find out. Personally, I find it suspicious that Sessions didn't punch the Russian Ambassador in the face. That's what a red-blooded Democrat would have done. (There's a WSJ story on this, but it's a rehash.)

Obama Administration Rushed to Preserve Intelligence of Russian Election Hacking NYT. Easter eggs….

White House lawyers order Trump aides to preserve Russia-related materials AP

Former MI6 agent Christopher Steele's frustration as FBI sat on Donald Trump Russia file for months Independent. "Exclusive: Steele was so concerned by revelations he worked without payment after Trump's election victory in November." Some exclusive. Steele couldn't even sell his product to a rube like Jebbie, the $250 million man, before the election. So now a business failure in oppo (!!) becomes a proof of integrity? Coffee's for closers only….

* * *

Russians Hit U.S.-Backed Syrian Rebels, As Hostile Groups Converge Within 'Grenade Range' Foreign Policy. The Blob extends a pseudopodium…

In Confirmation Lovefest, Senators Tell Future Spy Chief He May Be Too Nice for the Trump Administration The Intercept

Trump's trade shake-up: why the US is taking aim at the WTO FT

Senate Democrats Worry That Trump May Eliminate One of Their Few Remaining Sources of Power New York Magazine

Democratic Last Resorts: The Recall Option The New Yorker. Yet another scheme to change the rules that assumes the can-opener of institutional power that Democrats have squandered under Obama. And "last resort" is quite telling, isn't it? Idea: Appealing candidates with a platform that provisions universal benefits for all, especially the working class. Worked for two generations after FDR!

President's Speech Leaves Executives Optimistic, Wanting More Details WSJ. Details…

Donald Trump and the mansion that no one wanted. Then came a Russian fertilizer king McClatchy. This is a day or two old, but I'm including this as an example of reporting as opposed to access journalism (see above).
I'm Renting a Dog? Bloomberg. If you want a friend in Washington, rent a dog.
Companies Lobbying Government Keep Spending Secret From Shareholders: Report David Sirota, International Business Times
There is a simple way to improve the world's food systems Aeon
Class Warfare
Pope quietly trims sanctions for sex abusers seeking mercy USA Today
Stall Wars The American Conservative
Quiet, Please Harvard Magazine (MT). Indeed.
Antidote du jour (via):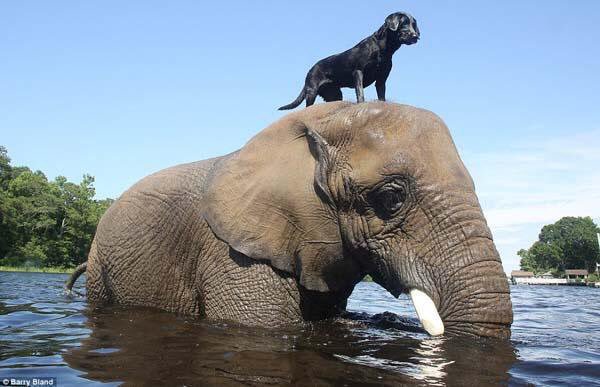 See yesterday's Links and Antidote du Jour here.