Yves here. Do not ever fly Delta if you have a choice. I have over a million miles on American, meaning I have spent a lot of time on airplanes. Prior to this year, I've had a grand total of 5 flights cancelled on me, including one due to the famed Iceland volcano in 2010. I'm now up to a lifetime total of 7 due to two cancellations on my only two round trip flights on Delta this year.
One was the famed January system outage. The one yesterday Delta tried blaming on weather, but I suspect they cancelled it because they deemed the plane (a regional jet which runs LGA to BHM round trip) not to be booked enough to bother running all the round trips today, particularly since I was automatically rebooked on a flight through Atlanta not much later, but instead made them rebook me for the same nonstop flight Friday…normally a busy day…and I got the same seat I had, a window way towards the front, when the further forward seats usually fill up first.
Woolly mammoths suffered genetic 'meltdown' before extinction Agence France-Presse
Artificial 'embryos' created in the lab BBC (Chuck L)
Air pollution creates drug‑resistant bugs The Times
Beyond Monsanto's GMO Cotton: Why Consumers Need to Care What We Wear Organic Consumers (Glenn F)
OECD: Straya at risk of housing "rout" MacroBusiness
Japan returns to inflation for first time since 2015 Financial Times
Eurozone inflation hits 2% for first time in four years Financial Times. However: "The eurozone's core inflation measure however, which strips out volatile energy and food prices, remained unchanged at 0.9 per cent and has remained stubbornly below 1 per cent since August 2013.
Juncker's Latest Lie: "Less is More" Michael Shedlock (EM)
Geert Wilders is no longer so keen on pushing for a 'Nexit' – and it's because Dutch people don't want it EUROPP
German Citizens in Favor of Grexit Handelblatt. From last week.
Thousands of Labour members quit over Corbyn leadership The Times
New UK Secrecy Laws Include Harsh Sentences For Journalists Working With Whistleblowers Real News. Gotta keep that Brexit spin under control!
French Election
Quelles suites pour François Fillon après sa convocation par les juges ? Le Monde (Alison).

Fillon maintient sa candidature, l'UDI "suspend" sa participation à la campagne France24, English version: Rivals blast defiant Fillon as allies pull support. Alison:

The rats are starting to jump ship in Fillon's presidential campaign: Bruno Le Maire (another pompous right-wing candidate who lost to Fillon in the primary) has bailed from his campaign team, and Georges Fenech, a LR "sarkozyste" (loyal to former president Nicolas Sarkozy) is now advocating for Alain Juppé (former government minister, mayor of Bordeaux, smart, more moderate than Fillon) to be a candidate. Juppé said in the wake of the LR primary, and again when the Fillon scandal began, that he was done with this election, but who knows. I think the primary was a big disappointment for him.

This is happening because it has emerged that François Fillon, the right-wing candidate (LR, Les Républicains) is to be summoned on March 15 before judges for a "mise en examen" (interrogation, questioning). He is furious and looked rather desperate during a press conference March 1, insisting he will not drop out of the race. Yeah, we'll see about that. His party, to judge from the grim faces in attendance, might be getting fed up. Fillon is claiming loudly that this is a political "assassination" by judges (the context here is François Hollande's socialist government currently in power, as if the judges were biased or following orders). Such accusations have caused much offense and tainted Fillon's credibility.

LE COMPTEUR DES LÂCHEURS DE FILLON Liberation. Alison: "Libération (a daily newspaper/website that has leaned left but is very mainstream) has set up a list to keep track of people who bail on Fillon."

François Fillon's supporters head for the lifeboats Politico

Images de l'EI sur Twitter : vers la levée de l'immunité parlementaire de Marine Le Pen France24. In English: Le Pen set to lose EU parliament immunity over gruesome IS group tweets (Alison)
Syraqistan
Erdogan wants a proxy war with the US? Sic Semper Tyrannis (Chuck L)
Big Brother is Watching You Watch
How Google Street View Images Reveal the Demographic Makeup of the U.S. MIT Technology Review (David L). Yet another reason not to own a car.

North Korea uses sophisticated tools to spy on citizens digitally – report Reuters (Bill B)
Trump Transition
How the Press Serves the Deep State ConsortiumNews (Sid S)
Stephen F. Cohen Interview with Michael Tracey of TYT Politics YouTube. YY: "Good interview, the one man anti-Russophobia crusade is very comprehensive and clear."
Wake Up, Republicans: This Could Be the Democrats' Tea Party Politico (UserFriendly)
It's not just GOP town halls: Democrats also feeling the heat Yahoo
This Far-Right Tweet About "The Future That Liberals Want" Backfired Into A Huge Meme Buzzfeed (Chuck L). Original shot looks to have been taken/staged on the Lex line.
Dems flip script to woo millennials, big donors The Hill (UserFriendly)
Republican Senator Sends Cease-and-Desist Letter to Constituent for Calling Too Much Intercept (martha r)
Border crossing woes may trip tourists, resorts in MN's Northwest Angle Minnesota Public Radio News
WHY DO WE HAVE "FREE TRADE" FOR TELEVISIONS, BUT NOT FOR CORN? JSTOR (Micael)
California Supreme Court: No, you can't hide public records on a private account ars technica
An Open Letter to the Michigan Civil Rights Commission on Their Report: "Systemic Racism Through the Lens of Flint" Black Agenda Report (martha r)
Private investor divests $34.8m from firms tied to Dakota Access pipeline Guardian (martha r)
Poisoned Lands: San Carlos Apache Indian Reservation Steeped in Dioxin Indian Country Media Network (martha r)
Restoring Trust in Expertise Project Syndicate (David L)
Be sure to read the entire thread:
Chatted with a big-shop PE guy. Key takeways 1) B/c of IRR incentives they sell winners prematurely and keep losers as long as possible.

— Brent Beshore (@BrentBeshore) March 1, 2017
Competition for private-equity deals heats up Economist (DO)
The collapse of retail chains is leaving America's shopping malls empty Business Insider (David L)
Wells under pressure as shareholders turn spotlight on board Financial Times. About time.
How To Fine-Tune Your Bullshit Detector FastCodeDesign (Joe H). Circulate widely. Of course, the problem is the people who most need to read this probably won't.
Class Warfare
Drugs are Cheap: Why Do We Let Governments Make Them Expensive? Dean Baker, CEPR (martha r)

Sheldon Adelson lost his first fight with a union. Will it have a domino effect?
Guardian. Martha r: "A bit old but still good news."

Why I Chose to Raise my Kid in an Urban Neighborhood Strong Towns (Darius)

Healthcare Workers Proclaim 'Sanctuary Union', Push for Medicare for All in California Counterpunch. The wee problem is that generous social safety nets and weak immigration controls don't mix well politically. And while I don't pretend to have a good answer to how to sort through what to do about the many types of illegal immigrants, my suspicion is that this is very much a "devil is in the details" problem when the topic is so charged that the various interested parties are even less receptive to wonkery than usual. The fact is that being an illegal immigrant isn't good for them, since it makes them prime targets for exploitation of all sorts. But the counter-argument is that many have been here so long that they have nowhere to go.

Robots won't just take our jobs – they'll make the rich even richer The Guardian (martha r)

In praise of cash aeon (JMM). Lambert ran this yesterday, but wanted to make sure you didn't miss it. Key section:

The cashless society – which more accurately should be called the bank-payments society – is often presented as an inevitability, an outcome of 'natural progress'. This claim is either naïve or disingenuous. Any future cashless bank-payments society will be the outcome of a deliberate war on cash waged by an alliance of three elite groups with deep interests in seeing it emerge.
Utopia Inc aeon (Micael). A must read.
Antidote du jour. Robert H via the Guardian: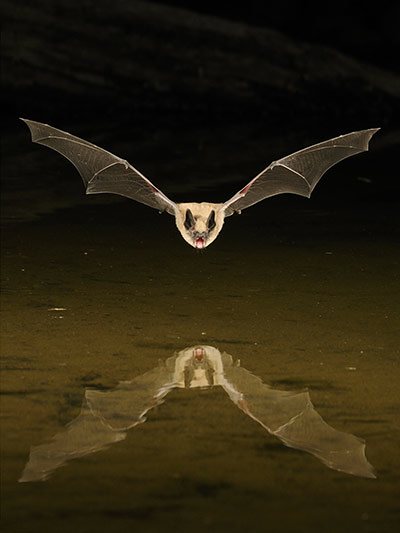 See yesterday's Links and Antidote du Jour here.