The mass trespass that opened the gates of the countryside New Statesman. Today marks the 85th anniversary of the Kinder Scott Mass Trespass. Celebrate by taking a walk, preferably in the countryside.
Malaria: Kenya, Ghana and Malawi get first vaccine BBC
Worsening heatwaves are turning dehydration into chronic kidney disease epidemics Scroll.in
'Very precious' Declaration of Independence copy discovered in a Chichester record office Telegraph
Mobile industry loses its bid to stop Berkeley's cellphone warning law Ars Technica
Brexit
Blair urges voters to back anti-Brexit candidates — even if Tory FT

Dennis Skinner: Theresa May called an election because of Tory fraud investigation I News

Why Brexit will bring a boom in lobbying The Conversation
Amidst Backlash, Ivanka Trump Clothing Is Secretly Relabelled as Adrienne Vittadini Business of Fashion
Apparel brands need to be more transparent about where clothes come from TreeHugger
The stupid reason that larger clothes fit so badly Quartz
Russia
RUSSIA BLOG, DAY 1: THE STRANGE ACTIVIST WHO "PROVOKED" CHECHNYA'S ANTI-GAY CRACKDOWN The Exiled. The latest from Mark Ames.
New Cold War
Why Do We Want a Cooperative Relationship With Russia? The American Conservative
Syraqistan
IMPORTANT CORRECTION TO The Nerve Agent Attack that Did Not Occur George Washington's Blog
Wells Fargo Directors Face Uncertain Prospects WSJ
You Brought This Dystopian Panopticon On Yourselves, Goldmanites Dealbreaker. While it's hard to feel too sorry for the Vampire Squid's employees, this sounds horrible.
Health Care
Donald Trump's 'fake it until you make it' strategy on healthcare won't work (furzy)
French Elections
China?
Local, global security firms in race along China's 'Silk Road' Reuters

Made-in-China aircraft carrier is readied for launch SCMP. Lambert: "Who cares if the sitting duck is black or white"?
North Korea?
Opinion: China's position on North Korea appears to shift SCMP

China's Xi Jinping urges restraint on North Korea issue on call with Donald Trump Economic Times
Turkey
India
India's food-water-energy nexus: disaster or opportunity? The Third Pole

H-1B visa issue: US accuses Infosys, TCS, Cognizant of violating norms, cornering lion's share of visas First Post

HOW TRUMP AND TURNBULL DEALT A DOUBLE WHAMMY TO INDIAN TECHIES SCMP
Class Warfare
Germany may be booming, but have some been left behind? Al Jazeera

Gentrification Represents a Geography of Inequality TruthOut

Stats of The Week: Not All Biglaw Firms Publicly Sad To See Legal Services For The Poor Eliminated Above the Law
Big Brother IS Watching You Watch
2016 Post Mortem
Poll: The Democratic Party Is In Deep Trouble Moon of Alabama

Kathryn Bigelow, Hillary Clinton, and Virtual Reality Join Forces to Save the Elephants Vanity Fair. Am I the only one who reads this headline ironically: w/ HRC and Hollywood joining to save the symbol of the GOP? And at the Tribeca Film Festival no less!

Trump voters don't have buyer's remorse. But some Hillary Clinton voters do. WaPo

Little Creep National Review. More piling on poor, poor Chelsea Clinton.  For those who find sharp political invective upsetting, skip this. For what it's worth, I think it's going to be hard to roll out Clinton 3.0 when the CC name is rapidly becoming a punch line. (And you Premiership fans know what immediately springs to this Arsenal supporter's mind whenever Chelsea is mentioned.)
Trump Transition
Trump Administration Distances Itself From Blackstone CEO Stephen Schwarzman Amid Call For Recusal International Business Times

Republicans hope to avert shutdown, enter the week unclear on details  CNN (furzy)

Trump will ramp up action on executive orders this week: reports The Hill
Antidote du jour. Not the best picture, but one of my favorite birds: seeing one always makes me smile. I leave it to readers to identify it and where it's found: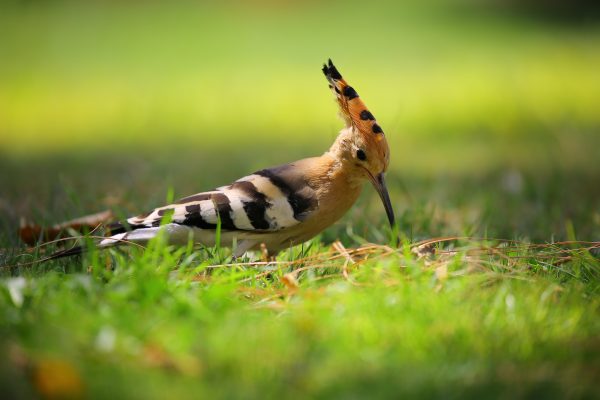 See yesterday's Links and Antidote du Jour here.