Will Scrabble Have the Last Word on the IQ Debate? The Unz Review (Chuck L)
Pigs, parrots and people: the problem of animal personality Aeon
Kentucky coal museum goes solar (and miners made it happen) Treehugger
Scientists Consider Brighter Clouds to Preserve the Great Barrier Reef MIT Technology Review
Turn waste into climate-friendly resource India Climate Dialogue. From earlier in the month but still interesting.
The trees that make Southern California shady and green are dying. Fast. LA Times. Glenn F: "Quite a depressing story."
US business schools failing on climate change The Conversation
Earth Day: Why supermarkets want to sell you ugly fruits and vegetables MarketWatch
North Korea?
North Korea Arrests U.S. Citizen WSJ

China's trade with North Korea targeted by Trump FT

North Korea warns Australia of possible nuclear strike if it 'blindly toes US line' Guardian
'Everything I Stand for Is Being Threatened Right Now:' The Best Signs at the March for Science Motherboard
15 overlay maps that will change the way you see the world Business Insider
Does Dental Disease Push Big Cats to Prey on Humans? The Wire
Health Care
Why Mexican immigrants are healthier than their US-born peers The Conversation

State vaccination rates up sharply in wake of new law San Francisco Chronicle
Brexit
Will Brexit reopen old wounds with a new hard border in Northern Ireland? Guardian
Jeremy Corbyn celebrates St George's Day by vowing to create four new bank holidays Telegraph
Michael Bond, 91, on Paddington's enduring appeal: "You feel you can talk to a bear" New Statesman. From earlier in the month.
Turkey
Erdoğan Can Be Beaten Jacobin
United Removal Fiasco
After United Clash, Airport Police Brass Warn Officers to Avoid Such Feuds WSJ
American Airlines investigates after video shows mom in tears CNN
Big Brother IS Watching You Watch
A Window for Punishing WikiLeaks Bloomberg

First They Came For Assange: Trump's War on Truth Will Kill 1st Amendment Free Thought Project
107 cancer papers retracted due to peer review fraud Ars Technica
French Elections
What if America Voted Like France? Politico

What Would a Le Pen Victory in France Mean for Markets? WSJ

Marine Le Pen and Emmanuel Macron leading the race as polls open Sunday Telegraph.  This is an early voting day report, with voting in progress, so please assess it with a grain of salt.  We'll certainly know the results soon enough. And, IIRC– with my memory augmented by the Politico report above–  a successful French candidate must attain a popular vote majority in order to be elected. So, if there's no outright winner in the first stage of the election, a mandatory runoff follows– and that means, whoever tops this stage will not necessarily prevail in the next.
Is It Time to Break Up Google? NYT. Yes. Next question? And for those who might have missed this Matt Stoller piece– linked to last week– read it now. The evidence is piling up — Silicon Valley is being destroyed Business Insider
IS THE SILICON VALLEY DYNASTY COMING TO AN END? Vanity Fair
Elizabeth Warren on Big Banks and Their (Cozy Bedmate) Regulators NYT. Gretchen Morgenson's latest.
Are Republicans Trying To Eliminate Activist Investors? Bill To Replace Dodd-Frank Could Silence Shareholders International Business Times
Syraqistan
Pundits Who Helped Sell NATO's Destruction of Libya Push for Trump to Lead Syria Regime Change AlterNet
China?
Trump Transition
Class Warfare
The Chelsea Class's Vie En Rose American Conservative

Inundated with gunshot victims, Chicago doctors and nurses face 'compassion fatigue' Chicago Tribune
India
In the quest of yet another Koh-i-noor The Hindu

Grandma's way: Indians are switching back to cast-iron and earthen cookware Scroll

Why are farmers in India protesting with mice and human skulls? BBC
2016 Post Mortem
Why can't the Clintons just go away? NY Post. I know, I know, it's that Post. Worth reading anyway.
Our Famously Free Press
After 'crisis of conscience,' ex-Cigna exec hopes to set the record straight on health care Columbia Journalism Review
Antidote du jour: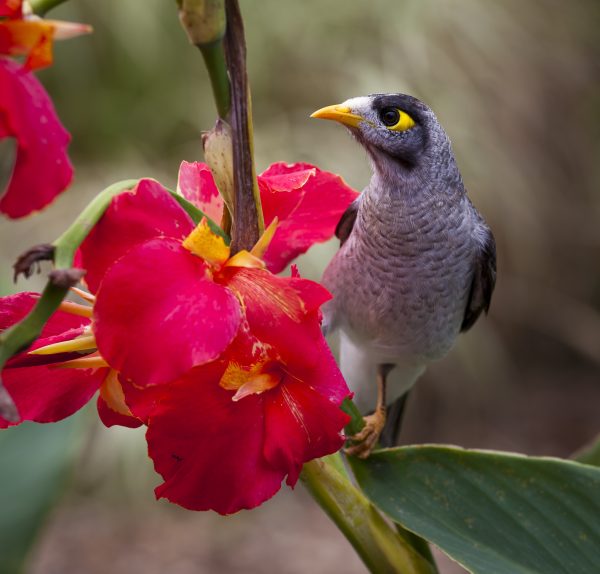 See yesterday's Links and Antidote du Jour here.