Oregon police respond to report of cat armed with gun-shaped stick UPI
Swedish cows in a great moooo-d as summer pastures open AP (DL).
Is there a dark side to exchange traded funds? An information perspective (PDF) Doron Israeli, Charles M. C. Lee, and Suhas A. Sridharan. This paper at SSRN has gotten some buzz, so here is a link to the original.
How a Prepaid Card Company Emerged as a 'Major Opponent' to CFPB Inside Counsel (SS).
Home to World's Biggest Wind-Turbine Maker to End All Subsidies Reuters
Keep Your Eyes on the Protests in Russia's Provinces Foreign Policy
Brexit
France
India
South India's Drought Part 7: Kerala's efforts to revive water bodies bear fruit at grassroot level First Post (J-LS).

This map shows just how alarming Tamil Nadu's water crisis is. The state barely has any water left in its reservoirs. The Scroll (J-LS)
China?
SE Asian summit ends in uncertainty over South China Sea stance Reuters
Syraqistan
MRAs are the same all around the world Pharyngula (CL).
Why Muslims are the world's fastest-growing religious group Pew Research
North Korea
Who pays for Thaad? Korea JoongAng Daily

National Security Chief Tells South Korea U.S. Will Pay for Defense System WSJ. "Clean up on Aisle 45…"

North Korea's army: a diminished but deadly fighting force FT
Trump Transition
Was All The "Trump is Hitler" Rhetoric Right? Ian Welsh (MR).

More "100 days" takes:

Ronald Reagan to Donald Trump: Comparing first 100 days of last six presidents Susan Page, USA Today. Useful!

Mr Market and the first 100 days of Mr Trump FT

President Trump: In my first 100 days, I kept my promise to Americans Donald J. Trump, WaPo

Trump's first 100 days: A president's very public education AP

How Trump Has Reshaped the Presidency, and How It's Changed Him, Too NYT

* * *

Trump savages media as Washington roasts him from afar Politico

'We are not fake news': At a Trump-free correspondents' dinner, White House press has its say. WaPo. Two words: "Judy Miller."

* * *

A key part of Trump's tax plan just hit a roadblock with Republicans Business Insider

Trump's Tax Plan Leaves the Swamp Untouched The American Conservative

Ethics Rules Waivers for Trump's Team to Get Federal Scrutiny Bloomberg
Trump Voters Explain Why He's Doing Great, Actually Vice
With Trump in power, white-power groups try to build alliances Boston Globe
David Ignatius' 15 Years of Running Spin for Saudi Regime FAIR (WB). Ka-ching.
Ohio family surprised when Mark Zuckerberg comes to dinner WCHM. So he is running.
Guillotine Watch
Tribune Comment: Fyre Festival Organisers Showed Disrespect In Clashing With Regatta Tribune 242. From the locals in Nassau, Bahamas.

Tom Hanks is fed up with NFL billionaires scamming taxpayers for stadiums Think Progress. Hanks: "'Here's the thing I don't quite understand. And I'm not trying to — this isn't one of the (many) causes I'm fighting for. I'm just thinking as a fan: It's a billion-dollar industry, they have billion-dollar TV contracts. All the owners are billionaires,' Hanks said. 'And yet when they want to build a stadium they're going to use for 10 weeks out of the year, they expect the city taxpayers to buy the building.'" Farfetching freely, I'm reminded of Van Halen's famous contract rider specifying no brown M&Ms in the backstage candy bowl. They were pilloried for rock star entitlement and excess, but in fact "the bowl of M&Ms was an indicator of whether the concert promoter had actually read the band's complicated contract." Similarly, to a squillionaire, a wretchedly excessive stadium deal has about the same significance as a candy bowl, but the deal might be a good index into the political climate, a risk-free proxy for other, genuinely important, deals they wish to put through.
Class Warfare
Yes, giving money to very poor people will make their lives better — just ask Ecuador The Conversation

Yes, Obama's $400,000 Speech is a Problem Richard Eskow, LA Progressive. Eskow: "Obama's payday reflects a longstanding pattern of behavior from Democratic leaders: Talk like liberals, govern from the center, and make a lot of money once you're out of office."

Is $60 million really not enough for the Obamas? Ruth Marcus, WaPo

Populists Taking Power Tend to Be Good for Stocks, Study Shows Bloomberg

Escaping Poverty Requires Almost 20 Years With Nearly Nothing Going Wrong The Atlantic
What Photographers Of The LA Riots Really Saw Behind The Lens HuffPo. April 29, 1992….
Family by Family, How School Segregation Still Happens NYT
Inside the Academic Journal That Corporations Love Pacific Standard (GF).
How a Professional Climate Change Denier Discovered the Lies and Decided to Fight for Science The Intercept
Antidote du jour (via):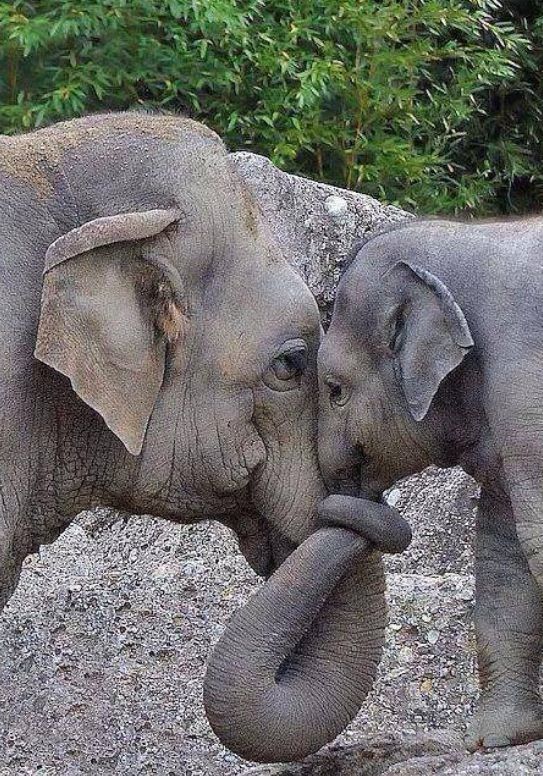 See yesterday's Links and Antidote du Jour here.