Female Dragonflies Fake Death to Avoid Males Harassing Them for Sex Newsweek
The Deregulation of Private Capital and the Decline of the Public Company The Harvard Law School Forum on Corporate Governance and Financial Regulation
American Economic Growth Has Slowed to a Crawl New York Magazine
Plunge in Election-Related Spending Dents U.S. GDP Growth: Chart Bloomberg
A Whistle Was Blown, but Who Was Listening? Gretchen Morgenson, NYT
Oil And Gas Industry Power Builds Wells Near Schools In Colorado, Trumping Environmental Concerns David Sirota, International Business Times
Growth still trumps profits for US tech groups FT
Brexit
The ten graphs which show how Britain became a wholly owned subsidiary of the City of London (and what we can do about it) Steve Keen, Open Democracy. Grab a cup of coffee…

Brexit: the egocentric framing error Stumbling and Mumbling
France
French election a swansong for liberal globalism The Interpreter

The French leftists who no longer fear Le Pen Politico

This is why Theresa May and Marine Le Pen are more similar than you think Independent
European politics: The young centrists strike back Australian Financial Review
Portugal Basks In Post-Bailout Economic Revival NPR (DK). Without austerity.
Brazil Paralyzed by Nationwide Strike, Driven by a Familiar Global Dynamic of Elite Corruption and Impunity The Intercept
Big Brother Is Watching You Watch
N.S.A. Halts Collection of Americans' Emails About Foreign Targets NYT

NSA Backs Down on Major Surveillance Program That Captured Americans' Communications Without a Warrant Dan Froomkin, The Intercept

NSA Had Found "Many" Improper Queries on Upstream US Person Data at Least by 2013 emptywheel
North Korea
Trump Transition
US Congress passes bill to avoid government shutdown FT

* * *

After-dinner mint: how ex-politicians hit paydirt with public speaking Guardian. Ka-ching.

Stop Calling Him 'Dr.': The Academic Fraud of Sebastian Gorka, Trump's Terrorism 'Expert' Haaretz (DK).

* * *

An immense proliferation of "100 days" takes. Here are a few:

After 100 Days, These Things Will Stick RealClearPolitics

The first 100 days of the Trump White House left Silicon Valley scratching its head recode

Trump's major accomplishment after 100 days: He's still controlling the conversation McClatchy

Trump Banks On Second 100 Days The Cook Political Report

Trump Could Have Broken the Democratic Party Slate (Re Silc).

Donald Trump's massive missed opportunity Vox

Maybe America Wasn't Crazy to Elect Donald Trump Andrew Sullivan, New York Magazine (Re Silc).

Donald Trump is the best troll in all of politics CNN. Sad!

So how is the Trump era working out for Paul Ryan? The Week

* * *

The Rise of the Generals Patrick Buchanan, The American Conservative

Tillerson and the State Department 'Ghost Ship' The American Conservative

Tillerson Seeking 9% Cut to U.S. State Department Workforce, Sources Say Bloomberg

* * *

Trump to order a study on abuses of U.S. trade agreements Reuters. Including the WTO.
Dems withhold cash from Montana special election Politico. Film at 11.
Two people who want to lead the California Democratic Party are coming to Riverside Press-Enterprise
Citizenship Case Takes On Speedsters Who Lie About Their Weight Courthouse News
Argument analysis: The Supreme Court struggles with the ACA's patent provisions SCOTUSblog
Health Care
It may not be time for single-payer health care in California, Assembly leader says Sacramento Bee. "Lord, make me pure. But not yet!"

The AHCA Does Not Materially Improve ObamaCare, and MacArthur Waivers Don't Materially Improve the AHCA Cato Institute

Republicans deny Trump one last chance at a 100-day victory and punt on healthcare again Business Insider. The MacArthur waivers placated the Freedom Caucus but repelled the moderates. It's funny, in a grim sort of way, to see conservatives adding ideologically-driven layers of complex crapification, instead of watching liberals do it.
Judge: Mostly white Southern city may secede from school district despite racial motive WaPo
Guillotine Watch
I Worked at Fyre Festival. It Was Always Going to Be a Disaster. New York Magazine. "This is an island. At least I think it's an island. That's a reef out in the sea. Perhaps there aren't any grownups anywhere."
Class Warfare
[TEIXEIRA:] I favor what economists are calling a model of equitable growth. It would mean substantial government investment in creating new opportunities for the middle and aspirational classes.
Huge Arctic report ups estimates of sea-level rise Nature
Antidote du jour (via):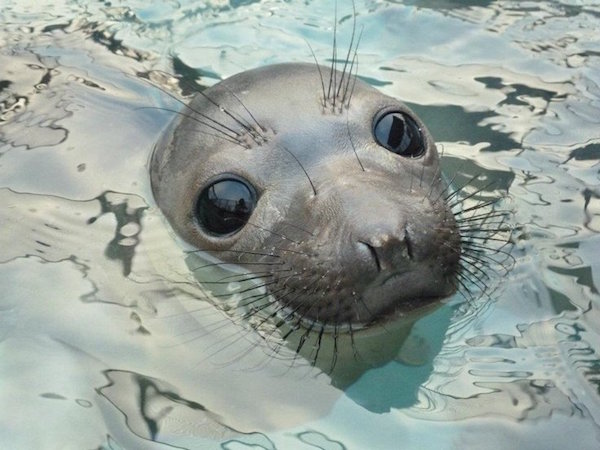 See yesterday's Links and Antidote du Jour here.