Quitting the Silicon Valley Swamp Pando. Fun stuff.
Mohamed El-Erian: 'we get signals that the system is under enormous stress' Guardian
US retail sector's misery — in charts FT
How to Accidentally Stop a Global Cyber Attacks MalwareTech. A digital "police procedural" detective story on "the WannaCrypt fiasco." May give you a message about DDoS attacks when you click through. Just wait.
Skip the hysteria. What you need to know about the big ransomware attack. Fabius Maximus. It seems that not many paid.
Met Police use of Indian hackers probed by watchdog BBC (WB). WB writes: "Security services outsource to the underworld as a matter of standard operating procedure (recall how the FBI used Jeremy Hammond?). It transfers risk while also enabling plausible deniability. The ditch diggers at the bottom of the food chain often have no idea who they're working for. Talking to false flag cut-outs who vanish into thin air. This is why attribution is so hard."
US Treasury to play key role protecting finance IT infrastructure France 24
The untold story of QF72: What happens when 'psycho' automation leaves pilots powerless? Sidney Morning Herald
Syraqistan
Evacuation of rebel Damascus district begins France24

Africa's new slave trade Guardian. Obama, Hillary? Take a bow!

Yemen's Disaster Jacobin
Brexit
French Election
'We All Wish Macron Success' Der Speigel. Interview with German Finance Minister Wolfgang Schäuble.

Victorious Macron Must Quickly Figure Way to Escape Gridlock Bloomberg
Why North Rhine-Westphalia Is a National Bellwether Handelsblatt
Is Europe really a sanctuary? Le Monde Diplomatique
China
India
Top 7 IT firms including Infosys, Wipro to lay off at least 56,000 employees this year LiveMint

India skips China's Silk Road summit, warns of 'unsustainable' debt Reuters
Nepal finally goes to vote in local polls – first in two decades Asian Correspondent
The trouble with Aung San Suu Kyi Al Jazeera
Exclusive – Indonesian Islamist leader says ethnic Chinese wealth is next target Reuters
North Korea
North Korea fires ballistic missile off its coast, Pentagon confirms FOX

White House says Trump 'cannot imagine that Russia is pleased' over North Korea missile Business Insider

Assessing China's Leadership in the North Korean Crisis 38 North
Health
Doctors Will Help Change Our Broken Medical System Elizabeth Rosenthal, Medium
Trump Transition
Does Donald Trump want to be president? FOX. When you've lost FOX?

The Candidates Trump is Considering for FBI Director Bloomberg

Rod Rosenstein has one chance to save himself WaPo

Trump "Could be Impeached Now" Over Comey Firing, Historian Who Predicted His Election Says Newsweek. Allan Lichtman.

WATCH LIVE: Trump delivers commencement speech at Liberty University The Hill. By coincidence, I watched this. My reading: If it's up to Trump, he's not going anywhere. That was the very visible subtext. (He also stuck to the teleprompter or, more precisely, if he was ad libbing, I didn't detect it.)

If Liberals Hate Him, Then Trump Must Be Doing Something Right Charles Sykes, NYT. Epater les liberals is not a new thing, despite the writer's nostalgia for "principled conservatism."
Hillary Clinton Returns to L.A. for Dinner Event at Home of Haim Saban (EXCLUSIVE) Variety
The DNC's elephant in the room: Dems have a problem — it's not Donald Trump Salon
At 3 a.m., NC Senate GOP strips education funding from Democrats' districts News & Observer
Guillotine Watch
At LA airport's new private terminal, the rich can watch normal people suffer Guardian
Class Warfare
Winners and Losers of the Recent Nuclear Holocaust McSweeney's Internet Tendency
Watch Renée Fleming Take Her Final Bow in 'Der Rosenkavalier' NYT. "What fate decrees must come, Mignon….."
Nature Does Not Grade On A Curve Ian Welsh (MR).
Antidote du jour: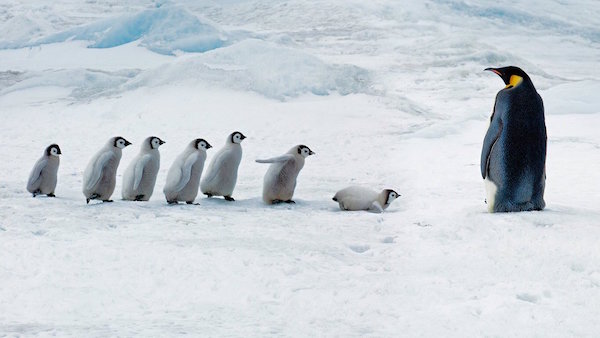 See yesterday's Links and Antidote du Jour here.