Lambert here: I apologize for the excessive links, which are especially difficult to gather lately because the Trump Wars are drowning out everything else (including what the administration is actually doing). At some point Yves and I may have to remind you that while we always try to be interesting, Links makes no pretense to be comprehensive. –lambert.
This 600-Pound Preserved Blue Whale Heart Will Last 1,000 Years Vice (Re Silc).
The Malta Files: How the smallest EU country became a haven for global tax avoidance The Black Sea and BREAKING ACROSS EUROPE/MALTA FILES: the tidal wave has hit the "Panama of Europe" (Richard Smith). Of the latter, Smith comments: "Nice bit of coordinated international pressage sampled in the screen shots here."
Walmart and Banking: It's Time to Reconsider Money and Banking
BankThink Flashback: When sales quotas seemed like a good idea The American Banker
Economic Forecasting Is Still Broken Narayana Kocherlakota, Bloomberg
Bond traders stopped fighting the Fed because they won FT
Omega's Leon Cooperman Settles Insider Trading Case WSJ (J-LS).
Cor Development's ties to tainted lobbyist Todd Howe go back 6 years, records show Post-Standard (Bob). Bob writes:
That parcel is question is a hot commodity. It was owned by SUNY Upstate, who's then prez was fired (no jail, he was paying himself as a cutout staffing agency).

It was also the location proposed for a sports stadium for Syracuse Uiversity. Cuomo was ready to throw $500 million at SU for it.

Interesting how SU never, ever gets mentioned in the story. Good to have a friend in the fake news business (Advance, aka Newhouse).

SU: the Newhouse School of Public Communications, formerly known as a journalism school.

PR by the pros.
Social Capital has hired Marc Mezvinsky as the investment firm morphs its business Recode. Ka-ching.
Americans Are Paying $38 to Collect $1 of Student Debt Bloomberg
ETP Spills Two Million Gallons of Drilling Material in Ohio Indian Country
The shadow arms bazaar that fuels global cyber crime FT
Syraqistan
A day in the life of Juba's bicycle water vendors Al Jazeera (Re Silc). Obama, Hillary? Take a bow!
India
Drought in the Western Ghats Part 8: Water wars erupt as sources dry up in Andhra Pradesh, Telangana First Post (J-LS).

Amid Panic Over Worthless Cash, Some In India See Opportunity NPR
Brexit
Exclusive: MI5 opened file on Jeremy Corbyn amid concerns over his IRA links The Telegraph. "[A] source close to the investigation." This play seems remarkably familiar…

Jeremy Corbyn far more likely to be attacked by media than Theresa May, election reporting audit reveals Independent. This too….
China?
China's building a mega city from scratch – it's going to suck in lots of steel, copper Mining.com
Imperial Collapse Watch
A Very High Degree of Certainty in Future Military Operations n+1. "For all his supposed intellectual independence, McMaster clearly and unquestioningly embraces the premises that have supported the American empire since 1945. The fact that such a perspicacious officer could endorse such an outdated vision of the world suggests that not only the Trump Administration, but also the entire culture of the American national security establishment, is broken." No duh! (It's worth noting, at this point, that fly-over country provides the "Good Citizen Scholars" (hat tip local to oakland) for that same establishment to maim and slaughter.)

The Pentagon's New Algorithmic Warfare Cell Gets Its First Mission: Hunt ISIS Defense One (Re Silc). Will Lieutenant General Van Riper please pick up the nearest white courtesy phone?

Seth Rich, Craig Murray and the Sinister Stewards of the National Security State Mike Whitney, Counterpunch (OregonCharles).
New Cold War
Don't Fear President Pence, Liberals. Welcome Him. TNR

Comey, called 'nut job' by Trump, to testify in open session before Senate USA Today

Russia probe reaches current White House official, people familiar with the case say WaPo

The Kushner-Comey Connection emptywheel. There's a copy editing issue in the headline: "Connection" should read "Putative Connection." Fixed it for ya.

What Donald Trump Needs to Know About Bob Mueller and Jim Comey Politico

Trump Team Planning Possible Retaliation for Classified Leak Allegations Foreign Policy. From the heart of The Blob…

Trump Is a Cornered Megalomaniac—and That's a Grave Danger to the Country The Nation

'I'm Not There at This Point': Sanders Isn't Ready to Jump on the Trump Impeachment Wagon Yet Mediaite

Inside Russia's Social Media War on America Time

* * *

Democrats are falling for fake news about Russia Vox (!).

Democracy Is Not Your Plaything Peggy Noonan, RealClearPolitics (with clickthrough to WSJ). "Get a grip."

Trump supporters find White House allegations hard to believe FT

Trump diehards dismiss Russia scandal: 'Show me the proof – or get off his case' Guardian

Would You Let Trump Run Your Company? Bloomberg
Washington Post, Breaking News, Is Also Breaking New Ground NYT. Guys, get a room.
Trump Transition
Trump administration to move all federal IT into the cloud: Is it realistic?Tech Republic

The Trump effect on your job Federal News Radio
Meet the Pastor Running as a Progressive Republican to Get Big Money Out of Politics The Intercept
'I Have A Sickness:' Ex-Congressman Anthony Weiner Pleads Guilty To Sexting Teen Girl CBS New York (J-LS).
By sabotaging the 2020 census, Republicans make it harder to fight gerrymandering Boing Boing. One of the advantages of being, well, older is that one comes to see causalities that take decades to play out. If the Democrats had responded to the (mild, in retrospect) legitimacy crisis in 2000 — Bush v. Gore, Jebbie's attempt to steal Florida for his little brother, Gore winning the popular vote but not the Electoral College — with a concerted effort to expand the franchise by making voter registration and GOTV a core party function, the Republicans wouldn't control all three branches of the Federal government, most state legislatures, and most governorships. Of course, that didn't happen, the simplest explanation being that neither the Democrat donor class nor the Democrat nomenklatura wanted the franchise expanded. And here we are!
Health Care
Will New York Beat California in the Race to Enact a Single-Payer Health Care System? Truthout (Re Silc). Hopefully, Cuomo wouldn't pollute single payer the way he polluted free college.
Big Brother Is Watching You Watch
The FBI Has a New Plan to Spy on High School Students Across the Country Alternet (PDF from the FBI's Office of Partner Engagement). I don't understand this. I thought the FBI, collectively, was a Hero of The Republic? Did I not get the memo?

Judge: Marijuana 'sniff test' enough for vehicle search VTDigger. What could go wrong?
Class Warfare
AT&T's union workers walk off the job to launch three-day strike amid contract dispute New York Daily News
America is becoming weird. Here are some recent examples. Fabius Maximus
The Off Ramps Never Used Ian Welsh (MR). Reminds me of this from Gibson's The Peripheral. A survivor from the future speaks, in the past: "This… is still ostensibly a democracy. A majority of empowered survivors, considering the jackpot [see here], and no doubt their own positions, wanted none of that. Blamed it, in fact."
The Return of the Repressed New Left Review. Today's must-read.
Antidote du jour (via):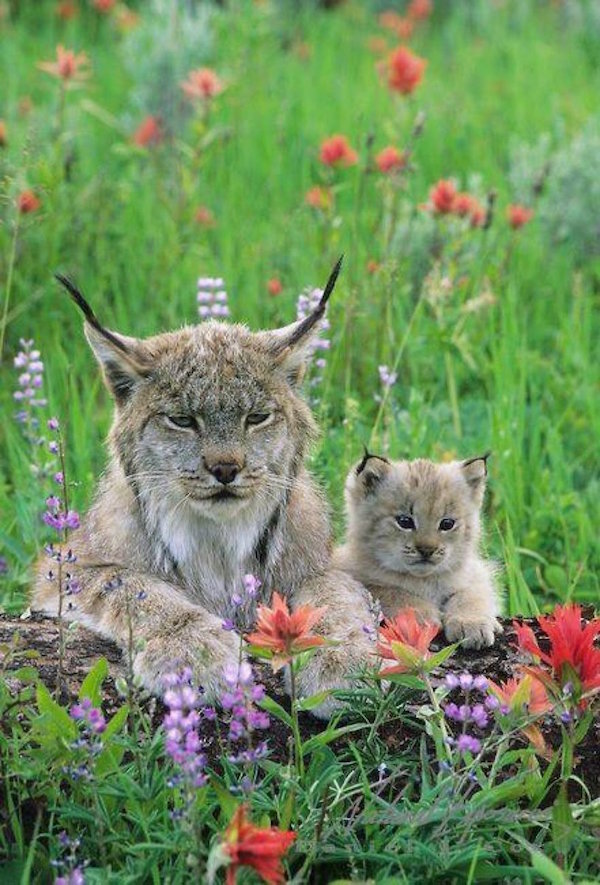 See yesterday's Links and Antidote du Jour here.