Bear stuck in tree for more than 11 hours finally comes down; climbs up 2nd tree WJLA
As Allegations Swirl Around SoftBank, It Calls Them 'Sabotage' WSJ
Brazil's Temer refuses to resign in face of investigation Reuters
Roger Ailes Was One of the Worst Americans Ever Matt Taibbi, Rolling Stone. As Lord Byron did not quite write: "Posterity will ne'er survey / A Nobler grave than this: / Here lie the bones of Roger Ailes: / Stop, traveller…" and remember this is a family blog.
Four Lessons from the Launch of the News Revenue Hub Local News Lab
Julian Assange: Sweden drops investigation against Wikileaks founder based in Ecuador's London embassy Independent. Deck: "Scotland Yard says it will still arrest Mr Assange over skipping bail if he leaves embassy." So…
Chelsea Manning, who served 7 years in prison for handing U.S. secrets to WikiLeaks, to be featured in Vogue, sources say Los Angeles Times
US looks at extending laptop ban to all flights FT
Cage director risks prison over refusal to disclose password to police Middle East Eye. Trouble at the border.
Facebook to Vestager: Let's be friends Politico. Be sure to come back to read Maciej Cegłowski's post on this topic later today.
Why Hardware Engineers Have to Think Like Cybercriminals, and Why Engineers Are Easy to Fool IEEE Spectrum (Chuck L).
The need for urgent collective action to keep people safe online: Lessons from last week's cyberattackMicrosoft on the Issues
The end of globalisation? Don't be so sure Alan Beattie, FT. Jeff Bezos, increasingly concentrated shipping interests, port facilities, and commercial real estate seem to all assume globalization is proceeding apace. And Ann Pettifor comments: "This by Alan Beattie manages to write about globalisation as if financialisation non-existent."
China?
Stratfor explains how China's Belt and Roads Initiative might reshape Europe Fabius Maximus (Re Silc). Re Silc: "We will fund groups to kill it and blow it up."

Stiglitz's China Whiz Says Excavator Demand Shows Growth Isn't Over Bloomberg
Syraqistan
Brexit
French Election
Thank Minitel for the French Election JSTOR Daily

France's secret plan to 'Protect the Republic' in case of Marine Le Pen victory Telegraph. Hoo boy.
New Cold War
Democrats get a special counsel – but still want more McClatchy

Appointment of Mueller could complicate other probes into alleged Russian meddling WaPo

The Scope of the Special Counsel Appointment Is Totally Inadequate EmptyWheel

Deputy AG Rod Rosenstein knew Trump wanted Comey fired before he penned memo USA Today

Russia Probe Heats Up as Trump Tries to Limit Damage WSJ. The deck: "Grand jury subpoena shows prosecutors focusing in part on Michael Flynn's work for Turkish interests."

Trump needs private attorney to navigate complex probe, his ex-lawyer says WaPo. Lawyering up? Not a good look.

* * *

What James Comey Told Me About Donald Trump LawFare (DK). Worth a read, IMNSHO primarily for shining a light on social mores in The Blob. "That said, sometimes, as friends do, we have lunch, and when we do so, we talk about things of mutual interest…."

Do High-Level Leaks Suggest a Conspiracy? Philip Giraldi, The American Conservative. By Betteridge's Law, no, which is in fact Giraldi's conclusion, and with which I agree. Old power players know the game and know each other's moves. They also know what to commit to paper, and what not to. "Sometimes we have lunch…."

Latest Trump-Russia report lacks 'smoking gun' of illegality Thomas H. Henriksen, The Hill. Hoover Institute dude on shoddy reporting from Reuters, mocked here. Shorter Henriksen: Get a grip, guys.

Get a Grip Ian Welsh. And I swear I wrote "Get a grip" just above before I read Welsh!

The post-Trump era? Doug Henwood. Betteridge's Law once more.

When the Trump Coup-makers Cometh Robert Parry, Consortium News

The Special Council Inquisition – Bad For Trump – And All of Us Moon of Alabama

* * *

Trump loyalists pay little heed to revelations rocking DC AP

Lessons for Trump Detractors, Members of Congress From a Loyalty Expert Inside Elections (PU).
Trump Transition
Who Is Joseph Lieberman? Trump's Top Choice For FBI Director Is A Supporter Of Mass Surveillance International Business Times (MR). Introduced to the national stage in the year 2000 by none other than [genuflects] Al Gore.

Republicans gearing up for major changes to federal pay and benefits Federal Radio

Net Neutrality and Data Equity Inside Higher Ed
Health Care
Even With No Love from DNC, Sanders-Backed Montana Longshot Surges Common Dream (MR).
John Kasich, Bernie Sanders differ on how to handle Trump crisis (video) Cleveland Plain-Dealer
US Government Is Trying To Imprison These Six Water Protectors ShadowProof (PU).
Big Brother Is Watching You Watch
Aadhaar and an Omnipresent State That Will Never Forget You The Wire (J-LS). Yikes.

Uber Doesn't Want You to See This Document About Its Vast Data Surveillance System Gizmodo
Class Warfare
Tesla factory workers reveal pain, injury and stress: 'Everything feels like the future but us' Guardian. Yet another Silicon Valley hellscape for workers.

The gig economy Deloitte University Press. "Deloitte University" is as much a university as Hamburger U, but the piece still interesting, even if it is a glorified consultant's pitch.

In the World's Most Expensive City, 1 in 10 Maids Sleeps in a Kitchen, Toilet, or Corner of the Living Room TIme

Associational Life in America Conversable Economist
Tech Companies Should Speak Up for Refugees, Not Only High-Skilled Immigrants HBR. If only for PR purposes, to counter the unfortunate impression it's all about cheap labor from H1Bs….
The fight to rethink (and reinvent) nuclear power Vox (PU).
The left is probably going to lose on climate change Carl Beijer
Miles of Ice Collapsing Into the Sea NYT
history of the entire world, i guess bill wurtz, YouTube (PU). Long, but fun.
Antidote du jour (via):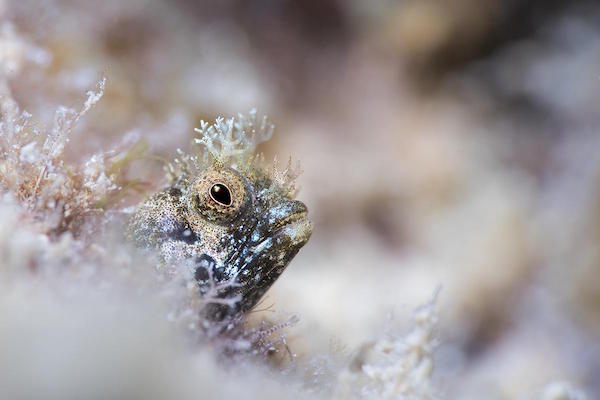 "Wary blenny fish pokes its head out from a Caribbean reef." Wise fish.
See yesterday's Links and Antidote du Jour here.