Ringling Brothers circus stages final show BBC (furzy)
The vanishing animals that future generations will never see Telegraph
Norway to boost protection of Arctic seed vault from climate change (martha r)
Mount Everest's famous Hillary Step destroyed, mountaineers confirm  BBC (furzy). And in this case, global warming has absolutely nothing to do with it.
Remeasuring Stephen Jay Gould Jacobin
Big game hunter is crushed to death when an elephant he was hunting in Zimbabwe is shot and falls on top of him Daily Mail (martha r). Oops.
Ancestry.com takes DNA ownership rights from customers and their relatives Medium.com (Chuck L). Despicable.
Big Brother IS Watching You Watch
Revealed: Facebook's internal rulebook on sex, terrorism and violence Guardian

California Authorities Are Failing to Track and Prevent Abuse of Police Databases TruthOut

Trump Administration Deploys a Controversial Tool in Its Immigration Crackdown Truthdig
Police State Watch
The cruel but usual conditions inside two Georgia immigration detention centers The Hill (Phil U)
A predictable nuclear accident at Hanford Bulletin of the Atomic Scientists
Hanford contractor finds radioactive contamination on worker's clothes The Oregonian
How a US Non-Proliferation Failure Became a Global Cyber Security Threat The Wire
MMT
Agent Based-Stock Flow Consistent Macroeconomics: Towards a Benchmark Model Phil U: "Stiglitz essentially jumps on board with MMT. Below is just a small highlight." Moi: Wowie zowie!
Corporate America's "Reverse Yankees" Shoot to Record in ECB Absurdity, But Who Are the Losers? Wolf Street (EM)
Brexit
WHO spends more on travel than some major health initiatives, internal documents show SCMP. This story breaks just in time for today's kick off of WHO's 9-day World Health Assembly in Geneva, at which a new WHO director general will be elected tomorrow, to replace the outgoing Margaret Chan.
CalPERS
Sad and bad news at Calpers: Jelincic to retire and Governor and Treasurer propose a gimmick Meditations on Money Management
Obamacare
Column: The entire health care industry is panicking that Trump is about to blow up Obamacare Chicago Tribune

Don't send me back to a high-risk pool, Obamacare enrollees say CNN (Phil U)
Health Care
A Vital Drug Runs Low, Though Its Base Ingredient Is in Many Kitchens NYT
Class Warfare
MALTA FILES A single comprehensive site to access stories about investigations undertaken by the network, European Investigative Collaborations (EIC), comprising 13 media outlets and 49 journalists in 16 countries and 12 languages. First place to check for stories on this topic.

The Secret Anti-Landlord Origin of Monopoly Vice

Even if you don't have student loans, you should want them to be forgiven Business Insider. Yes, I agree, but the objective should be much, much broader.  Free college!
China?
Did China Hack The CIA In Massive Intelligence Breach From 2010 To 2012? International Business Times

Opinion: why Afghanistan's stability is so important to China SCMP

Chinese paper applauds anti-spy efforts after report CIA sources killed Reuters
S&P downgrades the entire dumb bubble Macrobusiness
India
Bank NPA crisis: Narendra Modi needs to do a real 'surgical strike' on bad loans, not random shots Firstpost

India looks to the heavens as monsoon dance begins Asia Times. And not a moment too soon for parts of the subcontinent afflicted by either heat or drought.

From war protestors to labour activism: India's first IT workers union is being formed in Tamil Nadu Scroll.in
Syraqistan
Peace Activists Confront Amy Goodman on Biased Syria Coverage Black Agenda Report (bob k)
Trump Transition
All the President's Guests Politico (Phil U). The UNAUTHORIZED White House visitor logs.

Melania Trump hails 'empowerment of women' at Saudi company visit Reuters. You can't make this stuff up: Who writes her material? Sign that writer up for a sitcom!

Landslide Win for Iran's Reformists Doesn't Fit Trump's Script, So He Ignores It The Intercept

Corporate A-Listers Descend on Riyadh for Trump's CEO Summit Bloomberg. Lest anyone had forgotten that the business of America is business (my paraphrase).

Trump Comes To Riyadh Bearing Gifts – Weapons Approved By Obama Foreign Policy

Asia in the Trump Era Foreign Affairs. Worth the occasional glance at the house organ of the Council on Foreign Relations.

Donald Trump's speech to the Muslim world was filled with hypocrisy and condescension Independent. Robert Fisk's latest.

Donald Trump puts US on Sunni Muslim side of bitter sectarian war with Shias Independent. Patrick Cockburn's take.

Trump visits Israel amid tight security BBC (furzy)

Donald Trump and Barack Obama on the Arab world – how do they differ? Telegraph. Posting this so that readers who may have missed the infamous sword dancing sequence may see it in all its glory in the embedded clip. Unusually, Trump looks a bit uncomfortable in his skin, and the moves he busts seem to this unpracticed eye at least to have germinated in Studio 54 rather than from any Arabian Nights.

Worries mount about vacancies in Trump's State Department The Hill

Feinstein scalded by anti-Trump fervor Politico

US warned on dangers of abandoning Paris climate accord FT. More interesting than the dull headline suggests. The US seems to be standing increasingly alone on climate denialism. Note the deck: "Shell chief says Trump pledge would weaken country's global standing."

Notre Dame (85% Catholic) students walk out as @VP@mike_pence begins his address. #WalkoutNDpic.twitter.com/mJQxOF3P9D

— Summer Ratcliff (@SummerRatcliff) 21 May 2017

Phil U: "This is a much better response than getting the speaker disinvited. Great Video."
New Cold War
Chaffetz Says He'll Talk to Deposed FBI Director Comey on Monday. JTM: "'Deposed.' Eh?"
2016 Post Mortem
Colorado law could increase partisan scrutiny of state journalists Columbia Journalism Review

Bill Maher gets into epic shouting match with Cornel West over Hillary versus Trump Politics Video Channel (Phil U)
The Library of Books and Bombs Paris Review (martha r)
Antidote du jour: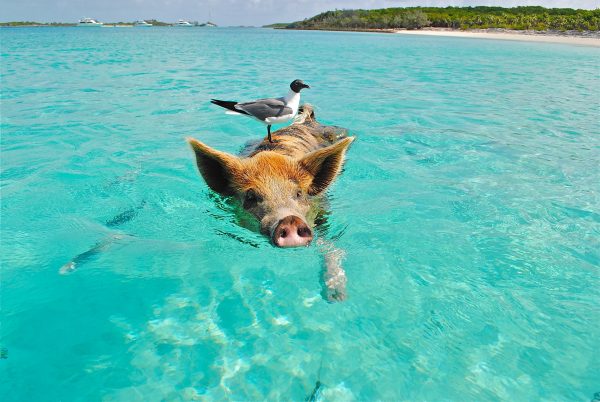 See yesterday's Links and Antidote du Jour here.