Cougar Vocalizing Septima Trekking, Facebook. This is pretty remarkable.
Initial coin offerings risk damaging your financial health Financial Times (Richard Smith)
Bitcoin plummets nearly $400 just HOURS after Health Ranger warned of "catastrophic correction" Natural News (furzy). I would give Izzy more credit, but still…
Conservationists Could Be Saving More Biodiversity in Less Space New Yorker (furzy)
Are journalists prying too far into grief? Guardian (furzy). IMHO, they are prying into horror, not grief. But the damage is real. After 9/11, I saw a strong correlation between how much TV coverage my friends had watched and how freaked out they were.
'Horrific' Increase in Worldwide Displacement, Shows New Report The Wire (J-LS)
China
Regulator urges China banks to save ailing companies Financial Times. A widespread practice in Japan in the post-bubble years….
India
Land Acquisition, Neoliberalisation and Hegemony in India Progress in Political Economy (UserFriendly)

In Bonanza for Real Estate, Tourism Sectors, Centre to Dilute Coastal Protection Rules The Wire (J-LS)

The proposed Marine Coastal Regulation Zone (MCRZ) Notification, J-LS: "This is a huge deal– much of India's coastline has to date not been developed, with a coastal exclusion zone protecting the shoreline." Moi: And right before global warming will put a lot of it underwater? The problem is of course, that development isn't just for rich suckers, it also creates jobs nearby for service workers, and they'll be the ones who are hurt by developments that are not well sited.

Two out of Modi's three biggest initiatives have been inconclusive. How will GST fare? The Scrol (J-LS)
Sri Lanka: A country trapped in debt BBC (furzy)
CRUISING ON THE SHIP OF STATE – DOES RUSSIAN TOURISM ABROAD SINK OR SWIM? John Helmer
Trump in Europe
Brexit
Donald Trump says he's concerned US jobs will be lost because of Brexit Politico

EU adds English teachers' pay in Brussels to Brexit bill Financial Times
UK Elections
Jeremy Corbyn links foreign policy to growing terror threat Guardian (J-LS)

General election 2017: latest poll shows Tory lead cut to five points as Corbyn closes in The Times

Between Victoria and Vauxhall London Review of Books
Manchester bomb used same explosive as Paris and Brussels attacks, says US lawmaker Guardian (furzy)
Tsipras gives mixed message on expectations for crucial upcoming Eurogroup MacroPolis
Austerity Kills! Bank of Greece reports "Greek's health deteriorating, life expectancy shrinks Defend Democracy (furzy)
Syraqistan
US-Led Air Strikes Killed Record Number of Civilians in Syria Counterpunch (martha r)

American Bombs Kills Over 105 Civilians in Mosul BBC

Saudi Aramco Struggles to Disengage From Royal Family's Whims Wall Street Journal
Imperial Collapse Watch
The U.S. Intelligence Ship Is Too Leaky To Sail Bloomberg (resilc)
Big Brother is Watching You Watch
Florida GOP consultant admits he worked with Guccifer 2.0, analyzing hacked data ars technica (martha r)

About Face: DMV Lets Cops Search Database of Driver's License Photos Seven Days (Chuck L)

Cartoon: The Internet of Ransomware Things Geekculture. EM: "The broom was my personal favorite."

"The future will contain billions of orphaned devices connected to the web that simply have no engineers able to patch them." https://t.co/uN6YGwLQoy

— Richard Smith (@ncsmiff) May 25, 2017
Trump Transition
Obamacare
Trumpcare Is Russian Roulette for People with Pre-Existing Conditions New Republic

Single-Payer Health Care Is Less Expensive—Deal With It ShadowProof (furzy)

The Senate Can't Pass Health Care Without This Man – Bloomberg (furzy)

A Bipartisan Way to Improve Medical Care New Yorker (furzy). This section is jaw-dropping:

A superior payment model has existed in various corners of the country for a long time. Mark Twain, in recalling his youth in Missouri, described a Dr. Meredith, who "saved my life several times" and charged the families in town twenty-five dollars a year, whether they were sick or well. This is what is now called capitation, an ungainly name for a system in which a medical provider is paid a fixed amount per patient—these days, it is typically upward of ten thousand dollars a year—whether that person needs expensive surgery or just a checkup.

This encourages maintaining health. Geisinger Health System, which is based in Danville, Pennsylvania, has used a capitation model for more than a century. Geisinger has long known that many of its diabetic patients live in areas with an abundance of fast-food places but no supermarkets. Last year, it began providing free, healthy groceries to those patients through a hospital pharmacy. "The results are so spectacular," David Feinberg, the C.E.O. of Geisinger, told me. The average weight and blood pressure among diabetics fell, and fewer required dialysis or eye surgery, a costly side effect of unchecked diabetes. The cost for the food was two thousand dollars a year per patient. The savings from doing fewer procedures will come to more than twenty-four thousand dollars a year per patient. Similar experiments elsewhere in the country show better outcomes at a lower cost for joint replacement, post-surgical care, and over-all population health.

$10,000 a year is nearly double what I incur in medical expenses at NYC prices at my advanced age (and I did my math using rack rates, so not allowing for the discounts my insurer forces on some providers). But that does include the catastrophic care insurance component. The problem with all of these HMO-like systems is what happens if you travel or the ambulance takes you to the wrong emergency room? This is why we need single payer, but a capitation model may be the only way to radically restructure how medicine is provided in the US.

Deficit Scare Tactics Are What Citizens Should Really Be Afraid Of FAIR (martha r). I've been on panels a couple of times with Maya MacGuineas. She is the epitome of a relentlessly on-message lobbyist.

Mulvaney, Sanders clash on budget C-SPAN (martha r)

Nina Turner on Bitter Fight in California Democratic Party Real News Network

JW Files FOIA Request with Police, FBI over Seth Rich Murder Judicial Watch (martha r). Wowsers. This is not my area, but I would assume criminal investigations are normally not FOIA-able. They must be relying on an exception. Or this could be JW deciding to trade on its reputation for being pretty rigorous in its pursuit of pet right wing causes.

GOP holds on to win Montana House seat The Hill

Assemblyman John Wisniewski unveils legislation to create NJ single-payer health care system Burlington County Times (martha r)
Landslide Closes Section of Popular Coastal Highway in California New York Times (David L)
Kill Me Now
Zuckerberg sets out political battle agenda Financial Times

Chelsea Clinton: Climate Change Connected To Child Marriage YouTube. FWIW, Tucker Carlson plays it pretty straight for a Fox commentator. And the Chelsea clip does speak for itself. She seems to be trying to master a liberal dialect of word salad.
Fake News
Roger Ailes: The Man Who Destroyed Objectivity Bill Moyers. Ahem, there is a bit of the lady doth protest too much here. The mainstream media hasn't exactly covered itself in glory relative to Fox. WMD in Iraq? Parroting the Obama Administration party line that it's just too hard to prosecute banksters? Not questioning our recent rounds of nation-breaking? The treatment of Sanders' campaign?

Donald's Myths Jacobin (martha r)
'Getting Trump' with the New McCarthyism Consortiumnews (martha r)
Toronto Homeowners Are Suddenly in a Rush to Sell Bloomberg (furzy)
Indiana rolls out red carpet for Indian IT companies, offers big incentive packages to Infosys Economic Times (J-LS)
Best Buy Defies Retail Doldrums With Higher Sales Wall Street Journal
United Airlines accuses gay dad of having hands 'too close' to son's genitals Metro UK (BL)
The Fees and the Darkness Bloomberg. About the fiduciary rule. CalPERS features prominently.
CalPERS: Is It Melting Down? Tony Butka, LA CityWatch
How the Fed plans to unwind massive market stimulus Financial Times
Guillotine Watch
Luxury Homes in Manhattan Are Finally Getting Cheaper Bloomberg
Class Warfare
The Devastating Effects of Dental Inequality in America New Republic

The New Class War Michael Lind, American Affairs Journal. Martha r: "Current issue of very new magazine. Not sure how important this is. Maybe an interesting take from a conservative perspective." Moi: I only have read the first part, but so far, it looks very promising.

Ben Carson calls poverty 'state of mind' in interview CNN (UserFriendly)

How the Professional Class Kills Desire for Decent Employment caucus99percent (martha r)
Antidote du jour (Robert H):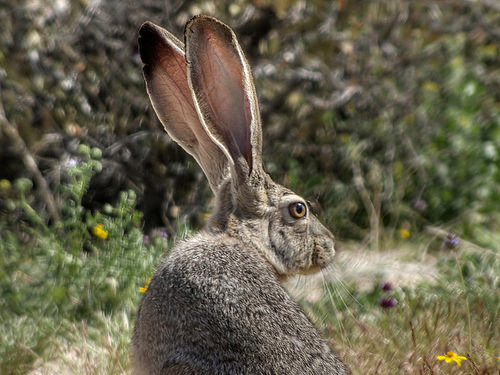 And a bonus antidote (Lawrence R):
See yesterday's Links and Antidote du Jour here.