This is what it's like to be struck by lightning Mosaic (J-LS).
Feds probing psychiatric hospitals for locking in patients to boost profits Ars Technica. Because markets.
Magellan's Hamish Douglass says Uber is a 'Ponzi scheme' Sidney Morning Herald (PU). Hubert Horan:
While the substantive comments in the article are all valid ("one of the stupidest businesses in history," 99% chance of bankruptcy, etc.) I would quibble with the "Ponzi Scheme" characterization, which I've seen pop up a number of times recently, but isn't really accurate.

In a Ponzi Scheme, cash from later investors would be used to provide returns to earlier investors, and management's main focus would be to keep the stream of new investment coming in.

Yes, there was an investment shift after 2015 from mainstream Silicon Valley VCs to dumb(-er) foreigners (Russians, Saudis). None of that later money went into the pockets of the earlier investors. And new investment pretty much stopped after the Saudi investment. Raising dumb money after you've created a reputation as a hot investment is a clear signal of underlying issues, but it isn't a "Ponzi Scheme."
Playing the Shell Game in the Mediterranean Der Spiegel. Malta.
"Is Inflation Understated" in Canada? You Bet: National Bank Wolf Street
Bloodshed, fires and chaos as thousands march in Brazil to demand president's ouster Los Angeles Times. Hmm. I guess defenestrating Dilma hasn't worked out so well.
The struggle to put Venezuela back on the path to economic health: Don Pittis CBC
Syraqistan
Are the U.S. and Iran on a Collision Course in Syria? Foreign Policy

U.S. and Russia boost dialogue about Syria operations to include generals WaPo
Manchester
China?
Moody's China downgrade 'illogical', overstates debt: People's Daily Reuters

China's Bill Will Have to Be Paid Bloomberg. Follow-up to Moody's downgrade.
India cancels plans for huge coal power stations as solar energy prices hit record low Independent
Brexit
Greg Gianforte: Fox News team witnesses GOP House candidate 'body slam' reporter FOX (!).
Republican candidate charged with misdemeanour assault of reporter CBC. This might net out positive for Gianforte: "Stopped for gas & snacks en route to Bozeman and told a clerk about Gianforte allegations. Her response: 'my kind of politician.'"
Behind the Montana special election "bodyslam" story is an important point about AHCA Vox
Health Care
Health care or Russia? Democrats divided on 2018 focus Politico
Ukraine Factions Vie for Lobbying Edge Counterpunch
Fighting Corruption, Ukraine Starts to Judge Its Judges US News
The Hunt for Ukraine's Toppled Lenin Statues Atlas Obscura
New Cold War
How a dubious Russian document influenced the FBI's handling of the Clinton probe WaPo. (This is the Kos rewrite: "Comey was duped by the Russians into bypassing the Justice Department and attacking Clinton." Wait, now Comey isn't a Hero of the Republic?) Anyhow, "officials say" is WaPo's sourcing. That is the sourcing. "Current and former officials." That is where we are with the sourcing.

Trump's Go-To Lawyer Kasowitz: A Pit Bull Loyal to the Boss Bloomberg. But will Kasowitz be able to get his boss to button his lip?
GETTING JULIAN ASSANGE: THE UNTOLD STORY John Pilger. A compilation.
Trump Transition
Class War
Your Addiction to Social Media Is No Accident Vice (Re Silc).
Football: A deep dive into the tech and data behind the best players in the world Ars Technica
The Challenge of Flying Below Sea Level Avgeekery.com
New TSA procedures target electronics, food ABC
Outsmarted Rick Perlstein, The Baffler
Why Economists Have to Embrace Complexity to Avoid Disaster Steve Keen, Evonomics
Antidote du jour: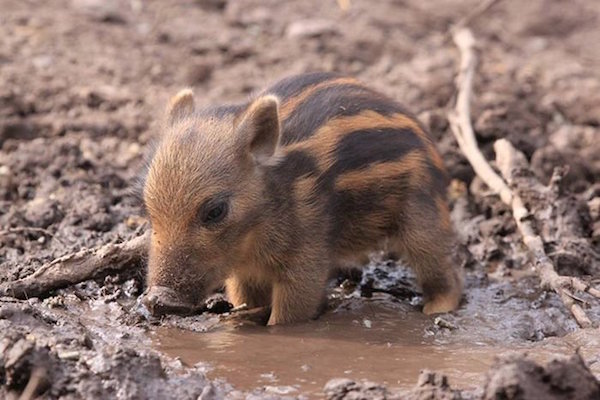 Bonus antidote (Richard Smith):
Kittens raised near rabbits learn to jump like rabbits pic.twitter.com/kixJx02nKj

— Paul Haine (@paul_haine) May 24, 2017
See yesterday's Links and Antidote du Jour here.