Ben Carson would not approve of Vienna's social housing; it's too nice Treehugger
Chinese authorities recall thousands of tonnes of 'stinky feet salt' SCMP
Mountaineer, 85, dies attempting to reclaim title of oldest to climb Everest Guardian
How to Settle down with Dystopia The Baffler
Pet dogs are the new must-have accessory at the smarter office Guardian
Big Brother IS Watching You Watch
UNESCO report: surveillance and data collection are putting journalists and sources at risk The Conversation

Lawyer: Cops "deliberately misled" judge who seemingly signed off on stingray Ars Technica

Fight Brews Over Push to Shield Americans in Warrantless Surveillance NYT
World leaders from May to Trump to Erdogan are all promising to unite their countries while doing the exact opposite Independent Patrick Cockburn's latest.
Class Warfare
Imperial Collapse Watch
War and Empire: the American Way of Life Counterpunch (Sid S)
Guillotine Watch
Rich List 2017: No Brexit 'chilling effect' on wealth of super-rich BBC
Doctors warn Minnesota measles outbreak still "early" as cases increase CBS News
Buffett Says Money Spent on Plumbers Better Than on Hedge Funds Bloomberg
BUFFETT: Wells Fargo made 3 huge mistakes during the fake accounts scandal but one 'dwarfs all the others Business Insider
Obamacare
Idaho GOP Congressjerk: "Nobody dies because they don't have access to health care" boingboing

GOP braces for healthcare blowback at home The Hill

Republicans' health-care plan could launch some ugly political battles in state legislatures WaPo (furzy)
Our Famously Free Press
Hell hath no fury like The New York Times scorned by Hollywood Columbia Journalism Review
UK Elections
Third of people considering tactical voting at general election to block Tories' hard Brexit, poll reveals Independent

JEREMY CORBYN'S 10 PLEDGES TO TRANSFORM BRITAIN Labourorg.uk (Sid S)
That Astonishing Tory Ferguslie Park Super Triumph 149 Craig Murray (Chris G)
North Korea
Running the North Korea marathon showed me a surprising side of the country I didn't know existed Quartz
Syraqistan
Trump wants a new Afghan surge. That's a terrible idea Politico. Do any of these people read any history?

Questions for US military after doubt cast on efficiency of Afghan bombing Guardian. resilc: "mother of all dudzzzz."
2016 Post Mortem
Clinton Campaign Chair John Podesta on President Trump Der Spiegel

The Democratic Party Is a Ghost Jacobin

Hillary Clinton's Absolution NYT. Frank Bruni should go back to doing restaurant reviews– something he had a talent for– rather than bland political stenography.
Chelsea Clinton Labelled a Hypocrite for Urging People to 'Give Money In Proportion to Your Purse' Heat Street
'Yes, It's a Crime': Dem Senator Calls For 'Special Prosecutor' to Investigate Huma Abedin Mediaite (furzy). Nice to see Blumenthal go after Team Blue sins.
In a Beijing ballroom, Kushner family pushes $500,000 'investor visa' to wealthy Chinese WaPo
French Elections
What Is to Be Done in Venezuela? The Nation (Sid S)
Trump Transition
China?
China corporate credit crunch looms as screws tighten Asia Times

Renminbi is merely pausing, not retreating, in its global growth FT
India
India Empowers RBI to Resolve World's Worst Bad Debt Problem Bloomberg
Antidote du jour: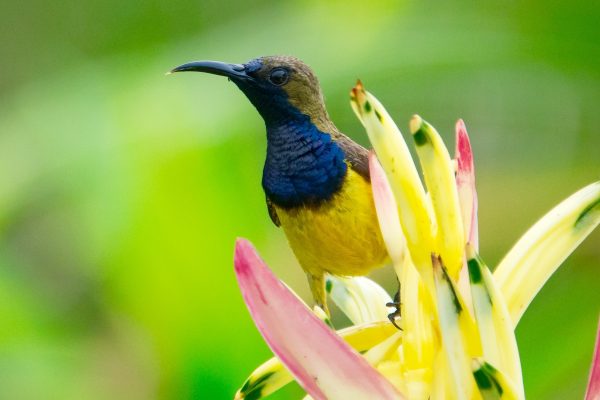 See yesterday's Links and Antidote du Jour here.