There are diseases hidden in ice, and they are waking up BBC
The new doomsayers taking up arms and preparing for catastrophe: American liberals Quartz (Phil U)
Bonobos may be better representation of last common ancestor with humans than chimps Science Daily. Chuck L: "Too bad that humans didn't get more of the Bonobo traits. And also those of the Muriqui.:
Muriquis are polygamous, and unlike many other primates, males spend large periods of time together without significant aggressive encounters. As such, they are also not territorial."
How a tiny group of insects escaped extinction by hiding in a bush for 80 years Aeon
Yearly Snake Fuckfest Is In Full Swing Motherboard. No comment.
In the fastest-growing smartphone market, the Nokia dumb phone remains relevant—as a vibrator Quartz
Venice bans kebab shops to 'preserve decorum' of city Independent
Focus Gaming gone bust, tribe turns to marijuana farming San Diego Union Tribune (resilc)
Why Americans Smile So Much Atlantic
Brexit
London Bridge is (Broken) Down The Automatic Earth

Michel Barnier wants Brexit reset Politico. Barnier may want a reset, but is anyone in power in the UK listening?
There is nothing cute about innumeracy FT. Another thoughtful Lucy Kellaway column.
Should Free Markets Govern the Bond Rating Agencies? Gretchen Morgenson on rating agencies.
Floods drive nearly 1,900 from homes in Canada's Quebec AP (David L)
French Elections
Greece Passes New Austerity for New Loans TRNN. Michael Hudson interview. Some things  to bear in mind. The IMF remains hostage to its board, with the US and Europe (combined) having just over t50% of the votes.
Nonetheless, the IMF's staff has been in revolt and the IMF has for the last 18 months been trying to beat some sanity into the Europeans, or sit out the next round of funding (which the Germans find unacceptable, they promised to their voters the IMF would run the program. The Germans and the other hardliners like the Netherlands and Latvia lack the technical capacity to run an IMF program plus it serves them to have the IMF look like the heavy).
The European lenders are the real villains here. They don't want the principal writedowns–  which the IMF has pushed for– because they'd have to recognize losses in their budgets now.
Fake News?
Facebook publishes fake news ads in UK papers BBC. Too funny.
Obamacare
Presidential Libraries Are a Scam. Could Obama Change That? Politico
Court ruling is a first step toward controlling air pollution from livestock farms The Conversation
Inside VW's Campaign of Trickery NYT
Syraqistan
US Foreign Policy is About to Kill 500,000 Children in Yemen — Media Silent Free Thought Project
2020
Hillary's election loss excuse means one thing — She's running in 2020 NY Post. furzy: "NOOOO PLEASE MAKE HER GO AWAY! !"
CHELSEA CLINTON'S DREAM DINNER PARTY The New Yorker. When even The New Yorker thinks Chelsea's fair game…
Class Warfare
Getting rich is largely about luck – shame the wealthy don't want to hear it The Conversation

The Class of 2017 Economic Policy Institute ( Phil U). Make sure you don't skip the last few pages, which Phil U calls "brutal."

Opinion: This former CEO wants a luxury tax on CEO pay MarketWatch

The Limits of Prosecutorial Power Marshall Project
North Korea
Japan bolsters evacuation plans as missile threat grows Nikkei Asian Review (furzy)
India
Six months after demonetisation, those who lost their jobs in Delhi's factories struggle to get work Scroll.in

South India's Drought Part 9: Rayachoty one of the worst-hit in Rayalaseema; govts play down water scarcity Firstpost

It's going to be a long time before India becomes a nation of shopaholics Quartz. And that's probably a good thing, as the planet cannot sustain more than a billion more people adopting the consumption uber alles paradigm.
2016 Post Mortem
Yes, Bernie would probably have won — and his resurgent left-wing populism is the way forward Salon (judy b). What's most amazing about this piece is that it appeared in salon.
Trump Transition
Antidote du jour: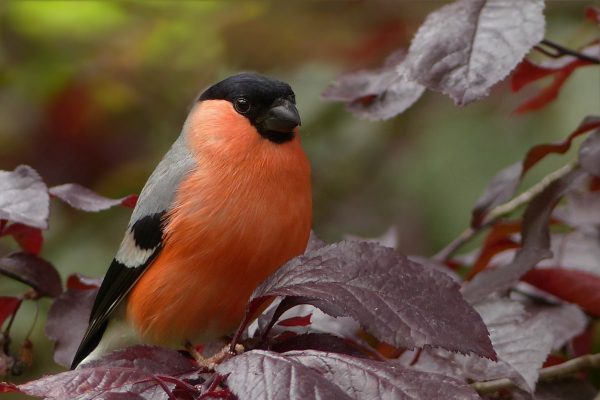 See yesterday's Links and Antidote du Jour here.