Beautiful new see-through frog puts whole heart on display Treehugger
Weaving the Web Communications of the ACM (MM)
Ethiopia turns off internet nationwide as students sit exams Guardian (Chuck L)
Around the world, environmental laws are under attack in all sorts of ways The Conversation
Humans are ushering in the sixth mass extinction of life on Earth, scientists warn Independent
Nine tenths of England's floodplains not fit for purpose, study finds Guardian
Police State Watch
Judge Smacks NYPD For Its 'Gotcha' Tactics In Forfeiture Public Records Lawsuit Techdirt (Chuck L). Nice to see the good guys win one once in a while.
Brazil meatpacker agrees to pay $3.2 billion to settle graft probe FCPA Blog
Andrew Cuomo Appoints Trump Adviser To Penn Station Task Force After Big Campaign Donations International Business Times. David Sirota continues shining light into the dark nooks and crannies of state politics.
Judge rules that environmental group can challenge Sunoco over pipeline eminent domain StateImpact (martha r)
CEO And President Of Premium Ticket Resale Business Charged With Engaging In A Multimillion-Dollar Ponzi Scheme Resulting In Losses Of At Least $70 Million Justice.gov (Dan K)
Motorcycle Gang Busted for Hacking and Stealing Over 150 Jeep Wranglers Bleeping Computer (Chuck L)
North Korea?
Pentagon successfully tests ICBM defense system for first time Reuters. EM: "Ah, 'simulated attack' — In related news, last night yours truly cheered a successful, first-ever +50 potion-of-warding defense test involving a simulated attack by an army of Orcs in my Mom's basement. Should I send my résumé to the Pentagon, do you think?"
China?
EU and China strengthen climate ties to counter US retreat FT
No reason to derail polls Bangkok Post Bangkok Post (MH)
Mexico's Economy Reels from a Blast from the Past Wolf Street (EM)
Our Famously Free Press
New York Times public editor Liz Spayd on decision to eliminate her position Columbia Journalism Review
Imperial Collapse Watch
In Praise of a Transatlantic Divorce Foreign Policy. Interesting take by Stephen Walt.
Inside Tehran's monument to US 'arrogance' Al Jazeera (Phil U)
Class Warfare
Brexit
Germany's declining respect for the UK FT

Brexit: UK firms can't get single market access by setting up 'letterbox' entities in EU, regulators warn Independent
UK Election
The establishment attacks Jeremy Corbyn in full force – imagine what would happen if he was truly radical the unbalanced evolution of homo sapiens

Was crying wolf over Jeremy Corbyn a mistake for the right-wing press? New Statesman
Syraqistan
State Department Flak Reveals Key Pillar of Saudi Arabia's Dictatorship: U.S. Silence AlterNet

As Isis massacres families enjoying ice cream in Baghdad, this Ramadan could be even bloodier than previous years Independent. Patrick Cockburn's latest.
2016 Post Mortem
Hillary Clinton is politically 'dead' but she doesn't know it CNBC (EH). Poor, poor Hillary. Not her fault you see.  Pshaw! She had one job….

Hillary launches astonishing conspiracy claim that Trump won the election because he 'colluded' with 1,000 Russian agents who filled Facebook with 'lies' and Twitter with 'bots' Daily Mail (Li). Now that's what I call a headline.

Bloomberg: '55 percent chance' Trump will win reelection The Hill
Kill Me Now
If Mark Zuckerberg Ran America Like He Runs Facebook… Inc.com

Obamas Pay $8.1 Million for Home Just Miles From White House NYT (Bob K)
Health Care
White House preps broad exemptions from birth control mandate The Hill

Total contributions to members of the 115th Congress Opensecrets.org (Dr. Kevin)
India
#Dravidanadu on Twitter: Can a pressure group of southern states take on New Delhi? Scroll.in

India's Economic Growth Slows Down in Fourth Quarter The Wire
Trump Transition
New Cold War
Comey preparing to testify before Senate about Trump conversations WaPo
Guillotine Watch
World's most expensive handbag sells in Hong Kong for over US$377,000 – a Hermès white crocodile Birkin SCMP
Antidote du jour: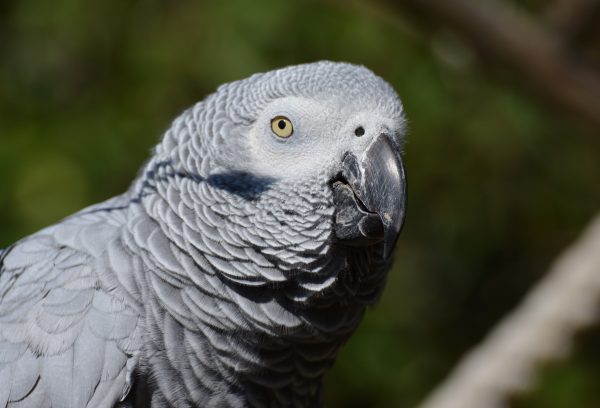 See yesterday's Links and Antidote du Jour here.