Scientists are accidentally helping poachers drive rare species to extinction The Conversation
Huma Abedin has invited Anthony Weiner back home NY Post. Yes, I know this is the Post– but certain stories just cry out for the tabloid treatment.
Indonesia's hijab-wearing Muslim heavy metal group VoB smashes stereotypes SCMP
Renewable energy generation in the US dramatically exceeds 2012 predictions Ars Technica
How men continue to interrupt even the most powerful women Aeon
Packaging Food With Food to Reduce Waste NYT
Confusion over laptop flight ban as US denies EU reports that proposals have been scrapped Telegraph
Imperial Collapse Watch
North Korea?
The Korean Peninsula: Ground Zero for Armageddon? Truthout. And if you missed the original LRB Bruce Cumings piece discussed herein– to which I previously linked — here it is again: A Murderous History of Korea LRB

China exerting 'productive' pressure on North Korea over missile launches, says US official SCMP
Venezuelan opposition condemns Goldman for $2.8 billion bond deal Reuters
Muscat's Malta 'can't escape politics' Politico
UK Election
Brexit
NHS could face £1bn Brexit bill for treating expats, health think tank warns Independent

After Brexit: the UK will need to renegotiate at least 759 treaties FT

Painstaking detail of Brexit process revealed in EU documents Guardian
Class Warfare
Unions seek injunction on Kentucky right to work law Jurist (martha r)

IN MEXICO, THE PRICE OF AMERICA'S HUNGER FOR HEROIN WaPo

New York City law gives fast-food workers scheduling rights Fox Business
Police State Watch
What Are We Still Doing in Guantanamo? LARB. Long, but a must read.
#NoDAPL
Leaks and Militarized Policing: The NoDAPL Water Protectors Keep Getting Proven Right Counterpunch (martha r)
Big Brother IS Watching You Watch
Kill Me Now
HILLARY CLINTON'S MEMORIAL DAY SNEAKERS MADE A PATRIOTIC FASHION STATEMENT Hollywood Reporter. Can't take any more Hillary fanboy fashion coverage.
What to Make of Montana? Sabato's Crystal Ball (Phil U)
Black Voters Aren't Turning Out For The Post-Obama Democratic Party FiveThirtyEight (martha r). And why might that be, I wonder.
Refugee Watch
One in three refugees on Greek island of Chios has witnessed suicide since arriving, report finds Independent

Debunking myths about why people migrate across the Mediterranean The Conversation. Better than the bland headline promises.
Syraqistan
Kabul bomb: Diplomatic zone attack kills dozens BBC

If Trump Wants to Fight Iran, He'll Soon Get the Chance in Syria Bloomberg

Cholera, Famine and Girls Sold Into Marriage for Food: Yemen's Dire Picture NYT
In the age of Islamic literalism we should remember the Egyptian scholar who fought back Independent. Don't miss this Robert Fisk piece.
Islamic State jihad explodes in Southeast Asia Asia Times
India
India's new cattle laws threaten a $5.6 billion industry that supplies to Armani and M&S Quartz

Modi and Merkel Put India-EU Free Trade Agreement Back on the Agenda The Wire

The Daily Fix: Without serious water conservation efforts, India is failing the monsoon Scroll.in
New Cold War
TWO DATA POINTS ON JARED KUSHNER Empty Wheel
Obamacare
2 GOP senators just explained why a full Obamacare repeal isn't going to happen Business Insider
Manchester
The Manchester attack revealed crucial differences in how the British and American press operate Prospect
Trump Transition
How Dr Seuss could simplify boring, wordy documents Guardian
Antidote du jour: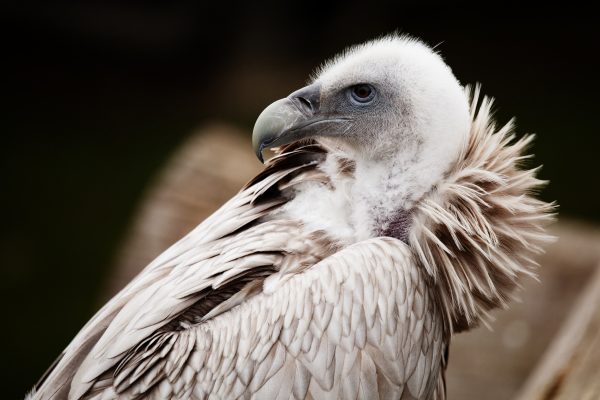 See yesterday's Links and Antidote du Jour here.