India's oldest yogini says you're doing yoga wrong if you're working up a sweat Quartz (J-LS)
Mog author Judith Kerr, 94, to publish new book Katinka's Tail Guardian (J-LS)
U.S. Coastal Cities Will Flood More Often and More Severely, Study Warns InsideClimate News (UserFriendly)
Thai-Sino rail 'cooperation' is in name only Bangkok Post (furzy)
European disunion Politico
German minister warns on refugees' jobs prospects Financial Times
Barclays
Paul Myners: Barclays realised taxpayer bailout would hit bonuses Guardian

Cadmium case proves toxic for Barclays Financial Times
Brexit
The Queen's Speech marks a shift in favour of a softer Brexit Independent:

The real story behind Theresa May's delayed presentation of her Government's programme is the change in the balance of power in favour of those who want to prioritise the British economic interest as we leave the EU

Hammond steps up drive for 'soft' Brexit as he urges phased departure from EU and warns immigration cannot be 'shut down Daily Mail

No deal Brexit unacceptable, 30 Tory MPs tell Number 10 Sky

Liam Fox's winning streak Politico. Wowsers. The fact that getting one top trade negotiator is touted as a big success shows how pathetic their bench is. And given the scope of the task, one top person is far from enough.
Britain in danger of losing vote in UN over fate of Chagos Islands Guardian (UserFriendly)
I wonder what's more annoying for the DUP – being called "crackpots" by the Mirror – or "Irish MPs" by The Times. Probably the latter. pic.twitter.com/CY5xCiDbPA

— Declan Lawn (@DecLawn) June 20, 2017
DUP blames No 10 chaos for deal delay – my storyhttps://t.co/aQu4te8KwD

— Sam Coates Times (@SamCoatesTimes) June 21, 2017
Grenfell Tower
Over 170 years after Engels, Britain is still a country that murders its poor Guardian (Sid S)

JEREMY CORBYN WANTS TO REQUISITION HOMES OF THE RICH FOR FIRE SURVIVORS — LIKE CHURCHILL DID IN WWII Intercept. Frankly, many of those those 'hoods, like Chelsea near Sloane Square are so pricey and devoid of services like grocery stories that the tenants wouldn't like them despite their posh-ness. It's a wonderful evil two-fer. If the government did use empty housing for emergency purposes, it should/would lower their value as trading chips for the rich.
From Extractivism Towards Buen Vivir Triple Crisis
New Cold War
We Are Inches From A New World War, And Clintonists Are To Blame Counter Propa (UserFriendly)

The New York Times steps up its anti-Russia campaign Defend Democracy

Bernie Sanders and Rand Paul Buck Party Consensus on Russia and Iran Sanctions Real News Network (UserFriendly)
Syraqistan
From all accounts, the missiles hit their target with devastating precision. Simply put, Iran has notified the US that its 45,000 troops deployed in bases in Iraq (5,165), Kuwait (15,000), Bahrain (7,000), Qatar (10,000), the UAE (5,000) and Oman (200) are highly vulnerable.
Big Brother is Watching You Watch
The latest Wikileaks Vault7 release reveals details of the CIA's alleged Cherry Blossom project, a scheme that uses wireless devices to access users' internet activity failed evolution

Watch Hackers Take Over the Mouse of a Power-Grid Computer in Ukraine Wired (furzy)

Big Prize in Amazon-Whole Foods Deal: Data Wall Street Journal. However, it appears customers need to share with Amazon for it to get the best harvest:

The online retail giant likely will add new ways to track in-store consumer spending. One option is letting people purchase with Amazon Pay, a PayPal -type solution that lets customers check out with their Amazon account information. Another option is creating a Whole Foods credit card, the former employees say.

If you must shop at Whole Foods, undermine this project by diving your purchase into two orders and paying separately, and using cash for at least one of them.
Trump Transition
Sen. Sheldon Whitehouse: Tons Of Evidence Mike Flynn Is Cooperating With FBI; "Who Knows What Trump Said To Him?" RealClearPolitics (furzy)

EU 'will have to respond' to Trump steel threat, says trade commissioner Politico
Obamacare
Bernie Sanders And Elizabeth Warren DESTROY "Cowardly" Republican Health Care Bill YouTube (Kevin C)

Democrats protest Senate Republican healthcare secrecy Reuters. EM: "As long as we can all agree that 'we have to pass the bill to see what's in it' is in no way a form of secrecy."

GOP Health Bill Kept Secret From Senators Assigned to Write It Bloomberg (resilc)
Is Bernie Sanders too old to be President? Plus, the demise of shopping malls and the competitiveness of professional sports results YouGov. UserFriendly: "I for one am Shocked, Shocked! that old and rich people think Bernie will be too old to run in 2020."
Republicans hang on to House seat in key Georgia election The Hill. Lambert is sure to have more to say about this. So when will the Democrats get the message from voters that no matter how much money they throw at a candidate, the "Republican in drag" strategy is past its sell-by date?
Bernie Sanders May Have Won, Even Though Jon Ossoff Lost International Business Times (UserFriendly)
An Ironworker With a Great Mustache Is Coming for Paul Ryan's House Seat New York Magazine
Dem who launched bid against Paul Ryan raises 100k in first day of campaign TheHill. UserFriendly: "He's a Berner."
Holy shit. This ad from @IronStache announcing his run against Paul Ryan is something. Take a couple minutes. Watch. #WI01 pic.twitter.com/oveJZVle2c

— Tim Hogan (@timjhogan) June 20, 2017
Bad Ideas Global Finance (EU). An interview with Jamie Galbraith.
Fed's Fischer says more to be done to prevent future crises Reuters. EM: "All as megaBubble 3.0 – yet another one which Stanley and his ilk will only recognize in hindsight, with a wailing chorus of 'whocoulda foreseen it?' on the op-ed pages of the MSFM – continues to inflate."
Leaked recording: Inside Apple's global war on leakers The Outline (Bill B). Wow, will this make Apple nuts. Someone is really thumbing his nose at this program.
Bank Of America: Expect $30 Oil OilPrice
Ford's Big Bet: Americans, and Trump, Are Ready for Chinese Cars Bloomberg. Furzy: "So much for America First".
Uber Ouster
Uber Founder Travis Kalanick Resigns as C.E.O. New York Times (David K). Looks like the NYT broke the story:

Earlier on Tuesday, five of Uber's major investors demanded that the chief executive resign immediately. The investors included one of Uber's biggest shareholders, the venture capital firm Benchmark, which has one of its partners, Bill Gurley, on Uber's board. The investors made their demand for Mr. Kalanick to step down in a letter delivered to the chief executive while he was in Chicago, said the people with knowledge of the situation…

The five shareholders who demanded Mr. Kalanick's resignation include some of the technology industry's most prestigious venture capital firms, which invested in Uber at an early stage of the company's life, as well as a mutual fund firm. Apart from Benchmark, they are First Round Capital, Lowercase Capital, Menlo Ventures and Fidelity Investments, which together own more than a quarter of Uber's stock. Because some of the investors hold a type of stock that endows them with an outsize number of votes, they have about 40 percent of Uber's voting power…

In the letter, in addition to Mr. Kalanick's immediate resignation, the five shareholders asked for improved oversight of the company's board by filling two of three empty board seats with "truly independent directors." They also demanded that Mr. Kalanick support a board-led search committee for a new chief executive, and that Uber immediately hire an experienced chief financial officer.

The last para is a direct shot at Arianna Huffington, repeatedly described as a Kalanick ally, among others.

Uber CEO Travis Kalanick Resigns Wall Street Journal. Wow, that was fast. I need to turn in early so readers will can hopefully provide links to stories with more reactions in comments. As Brian C said: "What time is the Doomsday Clock reading for Uber right now?" From the Journal:

Uber has no replacement for Mr. Kalanick and is running without financial and operating chiefs and other key executives after several recent departures, including one of the CEO's top deputies who was pushed out last week by the board.

Uber Founder Travis Kalanick Resigns as C.E.O. (nytimes.com) Hacker News. Paul R: "Insightful stuff there."

And by e-mail yesterday:

I drive for Uber. I drive about 250 miles per day, and average $140 per day. That's about 56 cents per mile, average. That's for 12 hours of driving. That's not enough to live on, let alone enough to compensate me for use of my vehicle.

According to a recent survey of the AAA, it cost, for a midsized car, all costs considering, over a 5 year period, about 57 cents per mile, and this is what the IRS deduction is based on, 57 cents per mile. ( or thereabouts )

so, I'm losing a penny per mile, and this is why, I, plus 96% of all Uber drivers, quit within 12 months of working for Uber. In essence, the money we make is merely converting out vehicle's auto equity into daily cash. The car is literally depreciating at a rate faster than the cash is being earned…

Uber's fundamental flaws were, from the beginning, "market dominance", and "an Uber ride to be cheaper than owning a car".

That last one didn't square with the driver, because what is cheap for a rider, is also cheap for the driver, and the driver is the ONLY face of uber with the public, and if drivers are not happy, that is not good for business, in the long run.

As he pointed out, that means raising the prices of rides to a point which is profitable…and taxi companies figured out where that is long ago.
Class Warfare
Running for Congress as a Progressive in a Conservative State Real News Network. UserFriendly: "All about a Job Guarantee."
Antidote du jour (Kittie Wilson via Lawrence R):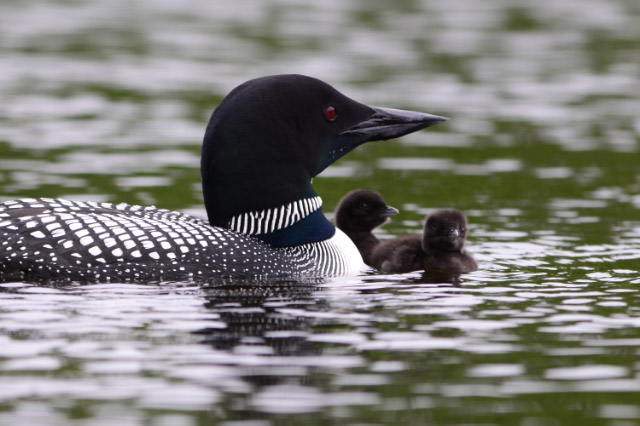 See yesterday's Links and Antidote du Jour here.