I am attending to some long-deferred family business in London (the UK) this week, and so I thought a London meetup might be fun.
As in 2010, our venue will be the Jerusalem Tavern in Farringdon at 6:30 PM. Here's a map with details: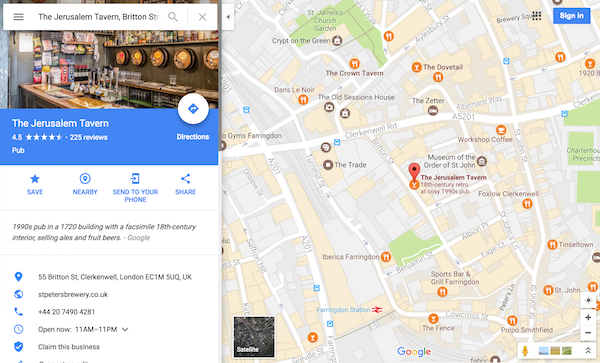 NOTE I'm not anticipating enormous attendance; perhaps 10? But if you will let me know if you'll be attending in comments, that would be great. Thank you!