As in 2010, our venue will be the Jerusalem Tavern in Farringdon at 6:30 PM. Here's a map with details (link):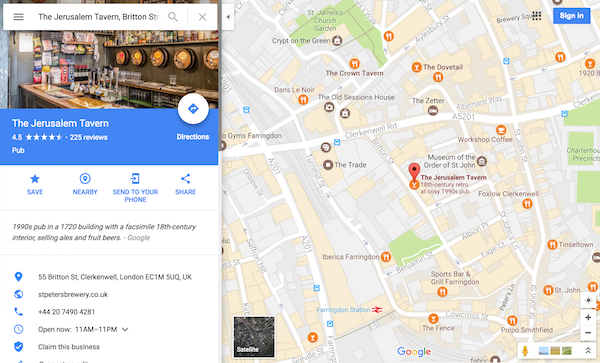 I am tallish, with short grey hair, glasses, will be wearing a purple polo shirt, and carrying a large brown leather bag. I'm underdressed by British professional standards (no blue striped shirt, unpolished shoes). Hope to see you!
NOTE I'm not anticipating enormous attendance; perhaps 10? But if you will let me know if you'll be attending in comments, that would be great. And if a great torch-bearing mob of a hundred or so show up, I'll be asking you for solutions, because I don't know the city! Thank you!