The oldest living thing on Earth BBC
On the rise of unproductive entrepreneurs like Travis Kalanick Izabella Kaminska, FT. With a shout-out to Hubert Horan's article here yesterday.
Google faces big EU fine over search practices FT
Facebook has a solution to all the toxic dross on its site – wait, it's not AI? The Register
Policing the power of tech giants Axios (Re Silc).
Making Humans a Multi-Planetary Species Elon Musk, New Space. Silicon Valley entrepreneurs are why the aliens quarantined the Solar System in the first place.
Ominous signs for states as revenue targets missed The Hill
The mystery at the heart of the 2017 economy Politico
Hospital Sends Legal Threats To Researcher, Then Asks For Her Help Identifying Breach Victims TechDirt
DiCaprio returns Brando Oscar as part of Malaysian laundering probe Reuters
Fraud hotspots revealed by Which? The Spectator
Hutt River Province's Prince Leonard slapped with $3 million tax bill The West Australian (Richard Smith). Sovereign citizens in Oz.
British Election Aftermath
New poll confirms Macron's party set for landslide victory The Local
A Wave of Anger Crashes over Britain Der Speigel (Re Silc)
Brexit
The election changes nothing – we need to get on with Brexit Brexit Central. "There's no alternative but to suck it and see."
Eurogroup grants long-term debt relief for Greece Al Jazeera
New Brussels Reforms: Path To More Austerity For Italy Social Europe (MT).
Berlin hits back at US move to tighten sanctions on Russia FT
China
China successfully sends pairs of entangled photons from space The Economic Times
Can the U.S. Pivot Back to Asia? Foreign Affairs
In Philippines battle, troops pinned down by sniper fire, Molotov cocktails Reuters
Solving the Korea Crisis by Teaching a Horse to Sing Thomas Friedman, NYT. Or a New York Times columnist to write?
Dennis Rodman just gave Kim Jong Un "The Art of the Deal" by Donald Trump, plus soap and a mermaid puzzle Moneyish
Belleville Shooting
Scalise in critical condition 'but has improved' after third procedure for gunshot wound McClatchy

Scalise, Sanders, Caesar and Me The American Conservative

Dems ask themselves: Has their rhetoric gone too far? McClatchy. "'We have an obligation to point out what his policies are doing for everyday American people,' [Nina] Turner said. 'We have an obligation to do that, but we also have an obligation for people to understand we are talking about the policy positions and not trying to strip this man of his humanity. It's hard, but we can do both.'" Never, ever….
New Cold War
The Madness of King Donald Richard Evans, Foreign Policy. Must-read.
Lambert here: Evans is a scholar; he wrote the brilliant and illuminating Third Reich trilogy; that he doesn't choose the Hitler analogy to characterize Trump should, one would think, dispose of that lazy trope once and for all. That said, Evans poses the question: "What happens when a political elite concludes that the real or titular head of state has to be deposed in the interests of the country as a whole?" A question to which one answer has been gradually exposed ever since liberal Democrats proposed their "faithless elector" ploy: A change in the Constitutional order. The change Evans proposes is this: "If Americans prove incapable of deposing[1] their debilitated president, they may soon earn[2] the mild relief of one, or more, informally appointed American regents." Evans' idea of a "regent" parallels the idea that the Trump administration is missing what the Beltway establishment calls a "wise man" — somebody like Bush the Elder's James Baker — to mediate between the political class and the President; ballast to the Trump administration's disequilibriated ship; the idea is clever because it could be presented as, indeed might be, [genuflects] "bipartisan."
FWIW, although I find the concept of a "regent" more attractive than the concept of giving The Blob veto power over the appointment of the President, as in execution the Democrat proposal for faithless electors would have done, I see some problems. First, could it be the case that "if this were going to happen, it would already have happened?" As of this writing, Trump has been in office 146 days, 16 hours, 1 minute and 47 seconds. One would have expected the conservative factions of the political class already to have produced and installed such a "wise man," especially given that it's clearly in their interests to have done so. Second, should we not be careful what we wish for? Suppose the "regent" turned out to be, well, crazypants and effective, like Bush the Younger's Dick Cheney? Third, Evans is in essence proposing a new branch of government — neither executive, nor legislative, nor judicial — and there's no reason to think it won't be permanent, "mild" or no. Who checks the power of this revolutionary innovation? Fourth, Evans' talent for scholarly invective has burnished the "Bush is senile" trope, which originally slithered up from the Democrat war rooms infested by David Brock, to a high sheen, but consider: "Debilitated" as Trump may be, he somehow managed, in a little under two years, to overpower all the dominant factions in the political class, whether liberal or conservative, to win the Presidency, laying waste to great swaths of long-fabricated conventional wisdom in the process. To me, that argues that the political class is, itself, debilitated. Why should anybody trust any choice they would make, and why would anybody regard their choice as legitimate? Our political elite, over the last few decades, has invested a good deal of political capital in proving that it's always possible to make things worse, and I have no reason to think they won't run true to form, should they attempt to carry out the change in the Constitutional order proposed by Evans.
NOTES [1] "Deposing." How would that have been done, exactly? [2] "Earn" is a curious formulation; apparently, for Evans, the people have a duty to live up to the high standards of elites, a stance that seems somewhat lax, for a small-d democrat. As Algernon remarks in The Importance of Being Earnest: "Really, if the lower orders don't set us a good example, what on earth is the use of them? They seem, as a class, to have absolutely no sense of moral responsibility." Evans, remarkably, seems to share the deeply frivolous Algernon's views.
Trump Transition
What is in Trump's $200 billion infrastructure plan? WSWS (MT). "The Democratic Party and Republican Party have both stressed the need for public-private partnerships as the solution to the infrastructural and local-public debt problem in the United States. In the Detroit metro area, for example, Democratic politicians have played a key role in selling off infrastructure to private companies."

How Trump Can Make Apprenticeships a Hit Bloomberg

Tort Reform Bills Are Silently Advancing Through Congress Bigger Law Firm (DK).

For Trump, Signs of a Softening Base WSJ. No wall, jobs are not better (surveys are, but data isn't, nor are anecdotes), and health care is still a mess. Clearly, Democrats should double down on Russia, keep whinging about "norms," and continue to ignore policy.
More states are registering voters automatically. Here's how that affects voting. WaPo
GOP sirens blaze over Georgia special election Politico
The Koch Brothers Want To Rewrite The Constitution. They May Succeed. International Business Times
Our Famously Free Press
No Wonder the Washington Post Is Fawning Over the Intelligence Community Washington's Blog.

Action Alert: With Sleazy Innuendo, NYT Lays Virginia Attack at Bernie Sanders' Feet FAIR (DK). Guess who?

Don't Believe Anonymously Sourced Reports, Justice Official Says NYT. Amazingly, or not, the lead exposes the headline as a lie: The Justice Official, Rod Rosenstein, is quoted as saying "skeptical about anonymous allegations." "Be skeptical" is not the same as "Don't Believe"! Has the Times newsroom been so gutted that it can no longer perform basic copy editing functions?

A local paper's dogged search for details about Alexandria shooter CJR. Good news on the news, actually.
Big Brother Is Watching You Watch
Telegram founder: U.S. intelligence agencies tried to bribe us to weaken encryption Fast Company
Health Care
Imperial Collapse Watch
Why Bernie Sanders is an Imperialist Pig Black Agenda Report

U.S. Navy Can't Figure Out Why F-18 Pilots Are Running Short of Oxygen Bloomberg
Class Warfare
The U.S. Is Where the Rich Are the Richest Bloomberg

Tax evaders exposed: why the super-rich are even richer than we thought Guardian

Kshama Sawant calls out Steve Ballmer over income tax MyNorthwest
Maryland Island Denies Sea Level Rise, Yet Wants to Stop It Scientific American
Oil's pipeline to America's schools Center for Public Integrity (GF).
Movies show the hidden truth about romance & marriage: they're dying Fabius Maximus
Lead Detected In 20% Of Baby Food Samples, Surprising Even Researchers Kaiser Health News
The Usefulness of Useless Knowledge Harpers (1939).
Antidote du jour (via):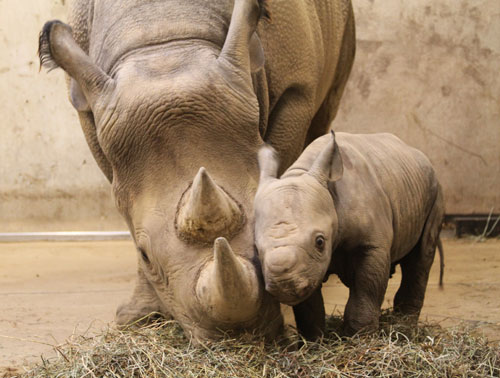 See yesterday's Links and Antidote du Jour here.