By Lambert Strether of Corrente
Trade
"Brussels registers 'Stop TTIP' citizen initiative" [EU Business (MT)]. "-A European Citizens' Initiative to stop the EU negotiating mandate for the Transatlantic Trade and Investment Partnership and the CETA trade deal with Canada was accepted Wednesday by the EU Commission. The Commission's initial refusal to register the 'Stop TTIP' Initiative in September 2014 was annulled by the General Court of the European Union in May this year. The Commission then decided not to appeal the judgement…. The initiative now needs to receive one million statements of support within one year, from at least seven different Member States, to force the Commission to react within three months. The Commission can decide either to follow the request or not, and in both instances would be required to explain its reasoning."
"The Department of Defense is tapping the brakes on any potential effort by President Donald Trump to hit steel imports with tariffs of up to 25 percent. Defense Secretary Jim Mattis this week directed the department's Defense Logistics Agency to undertake a 60-day review of steel use in U.S. defense applications, industry sources close to the deliberations told Morning Trade" [Politico]. "The review could be an attempt by Mattis to apply some more rigor to a Commerce Department probe examining the national security implications of steel imports. Commerce's Bureau of Industry and Security chose to forgo a thorough survey process of U.S. companies as has been done in past Section 232 investigations."
Politics
G20
AFP's one-time White House correspondent:

The Cold War Kremlinologists who obsessively studied official Soviet photos had nothing on today's handshake-ologists. My heavens.

— Olivier Knox (@OKnox) July 7, 2017
2020
"Andrew Cuomo Could Beat Trump … If He Can Win Over the Left First" [Politico]. "The people who can destroy a thing, they control it.' ― Frank Herbert. Will the liberals ever get their heads round this?

"Less than eight months later, California's very junior senator [Kamala Harris] has emerged as the latest iteration of a bipartisan archetype: the Great Freshman Hope, a telegenic object of daydreaming projection — justified or not — for a party adrift and removed from executive power" [New York Times]. "'Do we retreat or do we fight?' she thundered in Los Angeles that evening. 'I say we fight.'" "Thundered." My goodness. Liberal Democrats are always fighting. And never winning. As I keep saying, we need a Grant, not another McClellan.
2018
"This is a tricky point in the election cycle to begin making predictions. On one hand, the danger signs are everywhere for the GOP: President Trump's approval is mired in the high 30s, and support for the AHCA's legislation is stuck in the high teens, and Democrats have been significantly over-performing—despite falling short—in a broad array of special elections. They also lead most national generic ballot tests by high single digits. Race by race, the data isn't much better for Republicans. Taken as a whole, the evidence would seem to point to a wave election that would justify moving a slew of races into the Toss Up column and threaten GOP control of the House" [David Wasserman, Cook Political Report]. "Except, the election isn't this November; it's still 16 months away. The fact these warning lights are flashing now means Republicans won't be caught off guard like many incumbents were in 2006 and 2010—they will have time to raise millions, conduct opposition research and define their opponents early." With really interesting district-by-district capsule summaries and a map. I love stuff like this; actual districts and actual voters. Not churn like the polls and the horse race touts.

"Dems' new pitch to voters: A 'Better Deal'" [Politico]. It's important to understand that "better" does not mean "actually good." The very incarnation of cautious incrementalism. But don't worry:

The rebranding attempt comes as Democrats acknowledge that simply running against President Donald Trump wasn't a winning strategy in 2016 and probably won't work in 2018 either. The slogan, which is still being polled in battleground House districts, aims to convince voters that Democrats have more to offer than the GOP and the self-proclaimed deal-maker in the White House.

They're stilll shoveling money to consultants and Democratic strategists polling and focus-grouping it! I'm sure everything will be fine.
New Cold War
"Trump Misleads on Russian Meddling: Why 17 Intelligence Agencies Don't Need to Agree" [New York Times]. Chutzpah! The Clintonites made and endlessly repeated "17 intelligence agencies agree" and our famously free press played right along. So now, it's "Never mind."

"'Collusion' as Farce: The Hunt for Hillary's Hackers" [American Greatness]. A take-down of the stealing interfering with influencing "meddling with" election 2016 from the right. Fun stuff.

"Uncovering the Russia ties of Hillary's campaign chief" [New York Post]. Tit for tat….
Realignment and Legitimacy
More fallout from Mark Penn's horrid Op-Ed in the Times:

"Clinton Strategist Mark Penn Pushes Democrats to Move to Center — And Quietly Profits From GOP Victories" [The Intercept]. "Progressives have long viewed Penn with deep skepticism, noting that he has repeatedly used his close ties to Democratic officials as a vehicle for promoting his corporate clients. But there's another wrinkle to Penn's advice: He now invests in Republican advocacy firms — and profits from the electoral defeat of Democrats." Paid to lose, as we keep saying.

"Mark Penn's Bad Column Also Makes No Goddamn Sense" [Fusion]. About Penn's co-author:

Penn's co-author is Andrew Stein, a former Democratic New York City politician who has not held any elected office since 1994; who was convicted of tax evasion for using laundered money supplied to him by Ponzi schemer Kenneth Starr to fund his extravagant lifestyle; who was married for years to Lynn Forester de Rothschild, of those Rothschilds, a legendary political idiot who fervently supported Hillary Clinton but hated Barack Obama because his proposal to raise the top marginal tax rate was Marxism; who then briefly dated Ann Coulter; and who, finally, endorsed Donald Trump in 2016.

I present Stein's biography mainly to emphasize how much the decision to publish this op-ed represents contempt for the Times reader. Andrew Stein is not a vital or interesting political voice in the year 2017, and his history—personal, electoral, and criminal—does not suggest someone with any relevant ideas for strengthening the national position of the Democratic Party. He is a has-been in New York and a non-entity nationally.

Good clean fun; the whole article is well worth a read.
Stats Watch
Employment Situation, June 2017: "The split between strength in demand for labor and weakness in wages is more acute than ever after the June employment report which shows a significant upgrade to payroll growth but a flat line for average hourly earnings" [Econoday]. More: "The labor pool may be shrinking but it's not, as it's supposed to according to theory, resulting in stronger wages. Wages are a key driver for inflation and without greater pressure, overall inflation does not look to improve. Still, the strength in both employment and hours make June a strong final chapter for the second quarter." And: "Overall this was a solid report" [Calculated Risk]. And but: "A better than expected number but as per the chart, the year over year rate of growth continued its downtrend which began about 2.5 years ago when oil capital expenditures collapsed" [Mosler Economics]. "Since GDP growth is the sum of the 'pieces' that make up GDP, if any piece contributes less to growth than it did last year, another must contribute more or the growth of GDP will be lower. So far this year we've seen a slowing of growth vs last year in vehicle sales, home sales, consumer spending, etc. as well as employment growth, all mirrored in the deceleration of bank lending that intensified about 6 months ago." And: "The household and establishment surveys were in sync this month. The unemployment rate drop was caused by a significant increase in the size of the workforce. This month again is a mixed bag of information depending on what metric one believes is important. Nothing here suggests the economy has changed for the better or worse" [Econintersect]. And: "Concerns about a slowdown 'premature' — jobs report reactions" [MarketWatch]. A good wrap-up.
Employment: "While the economy's expansion has lasted nearly eight years, signs of slack still remain in the economy. The unemployment rate moved down to 4.3% in May 2017, below prominent estimates of the natural rate of unemployment (i.e., the rate that would prevail in an economy making full use of its productive resources). However, several other labor market indicators suggest that some degree of slack remains in the employment market. First, the labor force participation rate has fallen over the past several years somewhat below what demographic changes of an aging population can explain. Second, the percentage of workers who are working at part-time jobs but desire full-time employment is still above what it has historically averaged. And third, the pool of unemployed workers who have been out of work for more than six months remains at levels that are exceptionally high – higher than anything seen since the Great Depression" [Federal Reserve Bank of Chicago]. In other words, ("Second") you've got a part-time job at a warehouse, your brother ("First ") is painting houses under the table with a little dealing on the side, and the doctor put your uncle ("And third") on opioids for the back pain he got at his part-time job at a warehouse, and things went on from there. Oh, and there's your debt from the community college. Best economy EVAH!
Retail: "Longtime rivals QVC and the Home Shopping Network are merging as two retailers built around cable television adapt to a world where customer habits and demands are shifting. The home-shopping channels don't face the same pressures as chains with retail stores, the WSJ's Suzanne Kapner writes, but they are increasingly competing for consumer dollars with Amazon.com Inc. and seeing their business model shaken" [Wall Street Journal].
Shipping: "Fleet owners are cautiously stepping up their investment in new heavy-duty trucks. Orders for new Class 8 trucks resumed growing last month after a late-spring pause" [Wall Street Journal]. "Industry analysts say normal truck ordering cycles have been disrupted over the past two years, as companies first pulled back amid a slowdown in industrial shipping demand and then scaled orders back up at the start of 2017 in anticipation of a surge in the economy. Confidence in areas such as infrastructure investment has faded, but the long lull in buying may have big companies anxious to refresh their fleets and trends in the freight market may be pushing truckers to act."
Shipping: "Japan's box lines establish joint operating company" [Lloyd's Loading]. "The creation of ONE is in keeping with the rising trend of consolidation in the container industry, following on from recent M&A deals involving CMA CGM and APL, Cosco and CSCL, Maersk Line and Hamburg Süd, and Hapag-Lloyd with UASC, Drewry observed. When treating all of these newly merged carriers as single entities – even though in some cases the acquired company has retained its separate brand – Drewry noted just . 'As things stand in terms of active and ordered ships, by 2021 when all newbuilds in the system are due to have been delivered, the top five carriers will control a little under 60% of the world's containership fleet,' it said. 'Back in 2005, the same bracket of carriers held around 37%. Come 2021, the top 10 lines will control 80% (55% in 2005) while the three leading carriers in Maersk Line, MSC and CMA CGM, will take about 42% (26% in 2005).'"
Shipping: "Maersk has said it anticipates container shipments to be back to normal by early next week as it gets back on track from last week's Petya cyber attack. Maersk's most recent update noted that the giant Danish conglomerate had restored major IT systems, but was still handling a backlog of orders and it is working to bring operations at its ports back to normal" [Splash 247]. "Where we are pleased with the progress we have made to be able to serve customers well on exports, we are very aware that the import experience has not yet been fully brought up to the level it should be," Maersk said in a statement." The concentration in the industry makes for fewer and fatter targets. I would love to believe that a bigger firm is harder to attack, but it's always a mess merging IT systems, and I bet there's at best no improvement. Readers?
Shipping: "Global spot market freight rates were more than one-third higher in the first-half of 2017, with big increases across most trade lanes providing a "huge correction after a disastrous 2016 for rates", analysis by Drewry reveals" [Lloyd's Loading]. "Data from Drewry's Container Freight Rate Insight database indicates that Drewry's Global Freight Rate Index was some 36% higher after six months of 2017 versus the same period in 2016, although the container shipping abalyst stressed that last year was 'an exceptionally poor one for carriers when it came to securing compensatory rates.' When compared to the first half of 2015, spot rates for 1H17 were still 4% lower, it noted. Analysis shows that despite some seasonal erosion, rates this year overtook monthly averages for both 2015 and 2016 from April onwards. Drewry said the big question was 'which of the second-half trends will rates for this year follow – the declining path of 2015, the resurgent 2016 direction, or something in between?' Examining where the recovery has been the strongest, Drewry said among the East-West headhaul markets. Drewry's Asia-Europe WB Index was up by 61% year-on-year after six months of 2017 and even performed better against the same months in 2015, being higher by around 12%, the analyst noted." Consistent with a European recovery at last?
Auto: "Why gas-powered cars aren't going away" [CNN]. "[E]liminating the gas engine altogether will be difficult, if not impossible….The first reason is profitability. The stock of tiny Tesla (TSLA) may be worth more than either General Motors (GM) or Ford (F), but it has yet to report an annual profit. Traditional automakers are making billions of dollars selling millions of gasoline-powered cars each. No one has yet figured out a way to make a profit selling electric-only vehicles."
Commodities: "Telsa will build the world's largest lithium ion battery for South Australia under a historic agreement between French renewable energy provider Neoen, the South Australian government, and Elon Musk's company" [Business Insider]. Just don't put one in the belly of my plane… More: "The partnership is the result of a bet taken by Tesla's founder and CEO, Musk, in March, in which he said Tesla could deliver an operational battery-powered energy system to the state that would prevent blackouts within 100 days, or it would be free."
The Bezzle: "An 'Uber for garbage' picks up steam, and $11.7 million in Series A funding" [Tech Crunch]. "Indeed, while companies have sprung up around everything from on-demand family care to shipping, the waste industry — valued at anywhere from $45 billion to $65 billion when accounting for collection services, treatment and disposal — has largely been left untouched by tech founders." Then again, Uber is garbage, so you see the infinite regress; you'd think the techie funder and founders would… More: "That's changing. Already, one company, nine-year-old Rubicon Global in Atlanta, has raised more than $145 million from investors — including private equity king Henry Kravis — to steal away market share from incumbents like Waste Management and Republic Services. Now, RTS is aiming to do the same by making it simple for customers to schedule on-demand pick-ups through its phone app. A high-tech garbage service may sound ridiculous to the uninitiated. But it's no joke to customers like WeWork, Whole Foods and SoulCycle that have signed multi-year contracts in exchange for RTS's , along with notifications about when a truck has arrived and reports about exactly where their waste is being sent." Hmm. "[F]lexible pricing options." Does that imply that RTS is being subsidized by its backers, like Uber?
Lambert here: I wish there were an Uber for Pie Throwing. Swipe right to your favorite glibertarian squillionaire, pick the appropriate patisserie, select drone or human, click, and voila! Entartasm! There is entirely too little humor these days — our squillionaires are especially deficient in the ability to laugh at themselves — and I believe such an app would meet with wide-spread acceptance.
The Fed: "In its Monetary Policy Report to Congress, the Federal Reserve continued to expect gradual policy normalisation over the medium term, but with the Federal Funds rate remaining below the long-term neutral rate" [Economic Calendar]. "The report stated that valuation pressures have risen further across a range of assets, but financial leverage has not. There had been some upward drift in credit-card and auto-loan delinquencies, but the Fed saw only moderate vulnerabilities to the financial system. There were comments that weak growth in wages may reflect weak productivity growth, although there was a high degree of uncertainty. The commentary on the financial system is potentially important as the tone suggests that there are . In this context the Fed will be very wary over maintaining a very loose accommodative policy and will prefer to maintain the process of policy normalisation."
The Fed: "The [Employment Situation] report will cause consternation at the Federal Reserve, as it showed little acceleration in wage growth…. Without rising worker pay [ there's little reason to expect the Fed will aggressively raise interest rates to beat back inflation. At the same time, some Fed members are worried that keeping interest rates unusually low is " [Axios]. Yeah. Who would have imagined that free money for rich people would have resulted in a tsunami of stupid money making bizarre capital allocation decisions? And what else would you call Uber?
The Fed: "QE Delenda Est" [DealBreaker]. "MSFT just announced 3000 layoffs. I'm sure MSFT will have specific reasons for doing this, but I'm gonna generalize here and pin part of the blame here on QE/ZIRP/NIRP: It's bad for jobs and it needs to end, now. It's contributing BIGLY to the lowflation/low-productivity/low-wage riddle. Allow me to explain…" And: " [The Fed has also] been moping about how the Phillips Curve hasn't been very effective in predicting wage inflation, and yet …. Problem is it's maybe too late, the present recovery is late stage and the Trumptrain aint coming to the rescue with fiscal/structural boosts." Tightly argued with charts, unlike my snark above, but and it looks like I'm in the ballpark. Readers?
Today's Fear & Greed Index: 49 Neutral (previous close: 44, Fear) [CNN]. One week ago: 49 (Neutral). (0 is Extreme Fear; 100 is Extreme Greed. Last updated Jul 7 at 1:30pm.
Crapification Watch
Readers who want to send me examples can do so by using the address below and putting "crapification" in the subject line. Please make your personal account detailed and vivid!
"What'll It Be for the New York Diner?" [Grub Street]. "Like most mass-extinction events, the Massive Diner, Coffee Shop, and Greasy Spoon Die-Off has been unfolding slowly around us for decades, in plain sight. According to a much-fretted-over Crain's report from a couple of years back, the city's Department of Health lists around 400 restaurants with the words diner and coffee in their name, a number that experts say is down from a thousand restaurants a generation ago. (Many nouveau coffee shops don't have coffee in the name.) Like the old Automats and cafeterias of the '50s and '60s, and a generation of classic Jewish delis before that, diners are in decline for many reasons: skyrocketing rents and land values; ever-rising food prices; the spread of a more expedient, highbrow and lowbrow coffee culture; the gentle, inexorable aging of a whole generation of neighborhood 'regulars'; the difficulty of keeping an ancient, sprawling, ten-page menu in tune with the changing tastes of the times; and the challenges of passing on a family business to a new generation of proprietors, many of whom have the benefit of a college education, and might prefer frittering their days away in barista bars to breaking eggs over a hot stove." Now, an old codger like me has to be careful not to identify "change" with "crapification." Still, the absolute worst cup of coffee I've ever had was at a Pret a Manger in London — I accidentally ordered a vanilla something-or-other, and they poured in some sort of industrial fluid as flavoring — and at least if you get bad coffee in a diner you also get baseline cooking, the atmosphere, and a waitress who calls you "Hon."
Health Care
"If you're not going to let people 'die in the streets' as a point of logic you've got single payer, which most of Congress is ideologically against. No telling how long it will take them to come around to that but it doesn't seem like it's anytime soon" [Mosler Economics].
Gaia
"It's not surprising that Corps of Engineers beach replenishment projects get big bucks from Congress and lots of media attention. After all, that's where everyone goes for the boardwalks, Ferris wheels and ludicrously expensive summer rentals" [Workboat]. "Beach replenishment advocates say those billions of dollars generated by beach resorts make the Corps projects a relative bargain. As an example, they point to New Jersey's Long Beach Island, where hurricane Sandy failed to punch through the barrier beach in places where a $128 million Corps project was completed. Of course, that did not stop the 2012 storm surge from flooding the bay behind the island, damaging thousands of homes. Coastal scientists say sea level rise along the Mid-Atlantic coast will do the same kind of end run, no matter how much sand gets pumped onto the beach. Now those bayside communities want the same attention for their flood threats. It could be a winning combination: mitigating community risks, using dredged material to rebuild salt marshes and wildlife habitat, with lots of opportunity for the Corps and contractors. 'All the towns are dealing with sea level rise. We're losing a lot of the habitat for wildlife,' said John Spodofora, the mayor of Stafford Township, N.J., at a June 20 meeting with officials from surrounding communities to come up with a strategy. 'We're dealing with wave action, we're dealing with habitat loss and lagoons that are in need of dredging.'" Maybe it would be simpler just to jack these towns up and move them thirty miles inland. Will King Canute please pick up the white courtesy phone?
Class Warfare
Handy chart:
"Tremendous income gains are not going to the top 20%. They are going to top 1%." https://t.co/0NpCxLKZGq #inequality pic.twitter.com/O8TbiTQtNC

— Pedro da Costa (@pdacosta) July 7, 2017
Now that's a power curve! More here:
Yet while America's enormous gap between rich and poor and the sorry state of its middle-class are well documented, there's a less prominent trend that tells an equally important story about the American economy: the divide between the well off and the stratospherically rich.
There are not very many of the Shing.
"Alaskans Have Been Getting Free Cash From the State Since 1982. Mark Zuckerberg Thinks the Rest of the Country Should, Too" [Inc.]. "Lucky Squillionare Wants to Share the Wealth."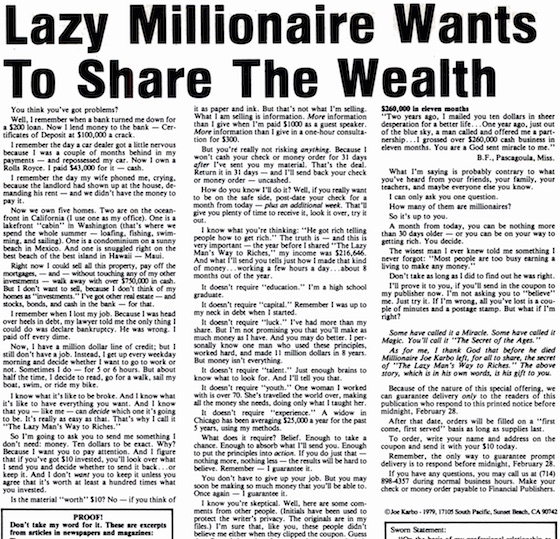 Lazy, lucky…
News of the Wired
"Why I left Facebook" [Blake Watson]. "I joined Facebook in April 2005 shortly after it was opened up to Mississippi State students. Despite being an early Facebook supporter, I deleted my account back in May 2017. Privacy and ethical concerns rank at the top of the list, while other factors—my waning usage of the service for example—also contribute."
* * *
NOTICE Will J. Dinsmore please get in touch with me with an alternative email address for contact? The server at the address I have thinks my Yahoo address is spam, and bounces it. Thank you!
* * *
Readers, feel free to contact me at lambert [UNDERSCORE] strether [DOT] corrente [AT] yahoo [DOT] com, with (a) links, and even better (b) sources I should curate regularly, (c) how to send me a check if you are allegic to PayPal, and (d) to find out how to send me images of plants. Vegetables are fine! Fungi are deemed to be honorary plants! See the previous Water Cooler (with plant) here. And here's today's plant (MK):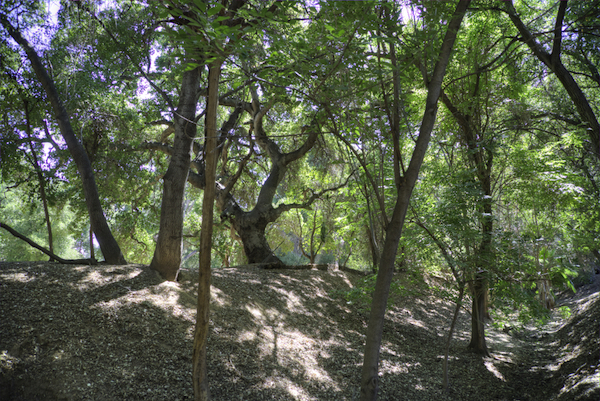 MK writes:
Orcutt Ranch, a citrus orchard, community garden, wedding venue, etc. with oaks hundreds of years old, where I walk daily. I took these pics last weekend with the intention of turning them into images that look like paintings.
Gustave Courbet?
NOTE Readers, if you want your handle to appear as a credit, please put it in the subject line. Otherwise, I will anonymize by using your initials. Thank you!
UPDATE Now that that the 2017 Water Cooler fundraiser post is launched, I can say that directions for sending a check will include a request to send me a parallel email so I can thank you. I was not able to thank all you sent me checks this year, because I was unable to connect physical mail identities to online identities. Apologies!
* * *
Readers, Water Cooler is a standalone entity, not supported by the Naked Capitalism fundraisers. Please use the dropdown to choose your contribution, and then click the hat! Your tip will be welcome today, and indeed any day. Water Cooler will not exist without your continued help.