Eat, prey, love: bald eagles adopt baby hawk into their nest in Canada Guardian (MGL)
The hardest thing about gardening? It might be learning the gardeners' lingo Prospect (micael)
Prehistoric Pointillism? Long Before Seurat, Ancient Artists Chiseled Mammoths Out of Dots Smithsonian
Apple paid Nokia $2 billion to escape fight over old patents The Verge
Scientists just found another worrying link between sugar and depression Quartz (David L)
Is the world really better than ever? Guardian (bob k). Paging Dr. Pangloss…
China and India Torn Between Silk Roads and Cocked Guns Pepe Escobar, Counterpunch
North Korea
USA Threatens Again Korea (and China indirectly) with Nuclear War Defend Democracy. No one who sputters at North Korea admits to the basic problem: per capita GDP in South Korea is $27,700, Per capita GDP in North Korea is $1,800. There is no way to integrate the two without bringing South Korean incomes way down, a politically unacceptable solution, or for it to be politically acceptable for the US to fund a North Korean Marshall Plan to give it an adequately functioning economy when US citizens are already paying for too many guns and too little butter. In other words, if we can't live with them as is, we don't seem to have a solution other than nuking them.
Brexit
Hammond's Brexit plan brings rare show of cross-party unity The Times. This sounds all well and good and has the virtue of simplicity…but why, pray tell, should the EU agree? Article 50 is crystal clear. The UK can't pretend it didn't know what it was getting into. This amounts to: "Put a big chunk of Article 50 on hold until we get our act together." Key section:

Mr Hammond said that the public wanted to see little change immediately after Brexit and the government would seek a transition deal which kept trading relations the same as at present for one to three years.

The temporary arrangement would be similar to the single market and customs union but outside both. It would end before the next general election in 2022, by which time Britain's relationship with the EU would be governed by a free-trade deal.

And I'd like a pony.

Home Office's lack of action on post-Brexit Border 'is shocking' Irish Times. Subhead: "British department under fire after admitting it has not consulted experts on the issue."

UK councils want billions in EU funding replaced after Brexit Politico
New Cold War
Trump says he will sign bill imposing new sanctions on Russia Financial Times

Collateral Damage: U.S. Sanctions Aimed at Russia Strike Western European Allies Counterpunch (Glenn F)

Brussels braces for confrontation with Washington over sanctions on Russia New Europe (micael)
Syraqistan
Big Brother is Watching You Watch
Roombas have been mapping your homes for years, and that data's about to be sold to the highest bidder BGR (resilc). I had thought about getting a Roomba, half as a cat toy….scratch that.

The Soviet InterNyet aeon (micael). Key quote:

…the story of the Soviet internet is a reminder that we internet users enjoy no guarantees that the private interests propping up the internet will behave any better than those greater forces whose unwillingness to cooperate not only spelled the end of Soviet electronic socialism but threatens to end the current chapter in our network age.
Imperial Collapse Watch
American Failure American Conservative (resilc)
Trump Transition
Obamacare
Health Bill's Defeat Roils Republicans, Insurers Wall Street Journal. Key section:

Insurers had been pressing for legislation aimed at stabilizing the marketplaces, an idea that is likely to now move into the spotlight. But it's not clear that any bill can move forward fast enough to affect the markets for next year, as insurers must file rates by mid-August and make final decisions about participation by late September.
FDA Targets Cigarettes in Broadening of Fight Against Addiction Bloomberg
House Republicans are about to slash money for job creation in Appalachia. New Republic
Fake News
How CGI, AI will empower 'fake news,' make it harder to tell if videos are real Business Insider (resilc)

A Fake-News Warning From a Former Propagandist Bloomberg. UserFriendly: "Sigh."

Kakutani, Risen among 100 NY Times buyouts New York Post. The debasement of the Grey Lady continues. Maybe they'll rehire Judy Miller.
Laurene Powell Jobs's Organization to Take Majority Stake in The Atlantic New York Times
P&G Slashed Digital Ad Spending. This is What Happened Next Wolf Richter. Not good for publishers, but maybe more so for Faceborg.
It's Your Money But You Can't Have It: EU Proposes Account Freezes to Halt Bank Runs Michael Shedlock. So the clue-in people will get their money out before the rubes, who get caught by the freeze.
What so many critiques of economics gets right Lars Syll, Real World Economics Blog
Sprint Proposes Merger with Charter Communications Wall Street Journal
Wells Fargo board not changing quickly enough: NYC Comptroller Reuters
Uber's CEO Search Reaches New Degree of Difficulty Wall Street Journal. Hahaha. They are still flogging the "SoftBank investment" line, which is most likely either a deliberate or desperate misconstruing of a casual "Keep us in mind" inquiry, or SoftBank seeking to buy Asian ops at a knocked-down price. See Clive for further observations. So SoftBank is serving as an excuse for the fact that the CEO search is taking time, as in not getting the type of takers Uber thinks should be keen to take its impossible job.
The Illusion of Choice in Consumer Brands Visual Capital
Class Warfare
Amazon to seize the land of freed slaves' descendants to lay power lines WSWS (micael)

Why do girls as young as six believe boys are smarter? Financial Times. I never did. The girls were always clearly ahead of the boys until at least the teens and then the boys thought they could wing it, while the smarter girls studied, but the teachers indulged the boys when they fudged or were bluffing well. But I never thought much of being nice or well behaved either.

Armed Guards The uses and abuses of private security. Lapham's Quarterly (micael)

The new monopolies The Week

Tenants Under Siege: Inside New York City's Housing Crisis New York Review of Books (Seth)

How philanthropic dynasties are exerting their power over US policy Guardian
Antidote du jour (Alan T):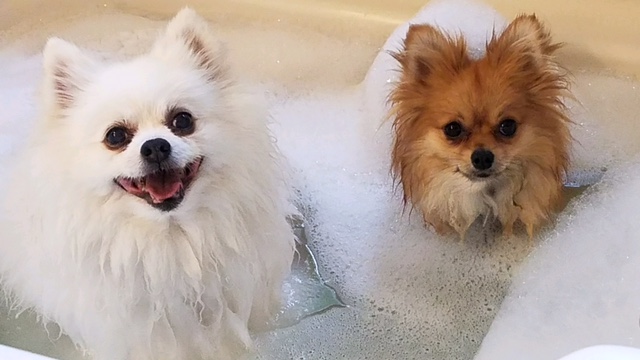 And a bonus video. On July 1, Will C sent this message:
The baby chicks in this video are now at six weeks and going strong. One rooster and five hens, if the signs are correct.

Our surrogate mother hen, Mayapple, did a fantastic job. I've never heard of baby chicks jumping onto their mother like in the video (@ 1:54). The mother is now insistent that she rejoins the laying flock we have elsewhere on the property. She must think her chicks are ready to fledge.
See yesterday's Links and Antidote du Jour here.