'I missed my nap for this': 101-year-old sprinter breaks 100-meter dash record WaPo
Legal Arguments in "Monkey Selfie" Case Are Bananas at Hearing Hollywood Reporter
Andy Murray Interrupts Reporter's Sexist Question To Stop Casual Sexism, And His Interview Goes Viral Bored Panda
Iran-born Maryam Mirzakhani remembered as 'math genius' Al Jazeera
Tales from the new Silk Road BBC
China
Police State Watch
Outrageous Massachusetts Drug Bill Would Send You to Prison and Steal Your Car—No Drugs Needed AlterNet
Big Brother IS Watching You Watch
Can the Tech Giants Be Stopped? WSJ. Debated whether this fits better here, or under Class Warfare.
Don't pin your hopes on Facebook, Google, and other massive tech companies to keep the internet a level playing field — here's why Business Insider
Spam Calls: US Experiences Second Most Spam Calls In The World International Business Times, Would Ajit Pai please pick up the white courtesy 'phone?  Why isn't the FCC on this? Oh. I forgot– they spend all their time plotting the demise of net neutrality.
What's Behind Exxon's Latest Climate-Friendly Turn Bloomberg
United Wants to Sell Your Seat to Someone Else for More Money Bloomberg. This email is from United and we want to help you….
India
American Tech Companies Are So Afraid Of Offending Indians That They're Censoring All Their Products Buzzfeed

Cheap domestic workers (even Bangladeshi) are fine. The problem is when they protest Scroll.in. Compare Scroll's coverage to the Grey Lady's take immediately below.

At a Luxury Complex in India, the Maids and the Madams Go to War NYT
Class Warfare
The Meaning of Lula's Conviction Jacobin
Two Californians (including a lawyer) jailed for running fake law firm FCPA.blog
The C-word TLS
Exelon, Microsoft among latest donors to Obama Foundation Chicago Tribune
Health Care
McConnell defers vote on Senate health-care bill after McCain surgery WaPo

'Medicare for All' Isn't Sounding So Crazy Anymore NYT (martha r)

Republicans use state payoffs to win votes for repeal bill Politico

The Cruelty and Fraudulence of Mitch McConnell's Health Bill NYT. Okay, it's Krugman. But note Lambert's comment: "[H]e doesn't even mention what is arguably the worst misfeature of McConnell's bill — even worse than the pre-existing conditions malevolence — that being capping Medicaid expenditures at the rate of inflation.

Bad because health care inflation is greater than the general rate of inflation, so future cuts are in essence built in, which is even worse than 'savage cuts' now, assuming those cuts are one-time.

Still worse, Medicaid expenditures have never been capped, so McConnell will have made a huge systemic change. Since Krugman is silent on the Medicaid cap, I assume he — along with liberals in general, Krugman being a proxy for them — accepts it."
Our Famously Free Press
Tucker Carlson Goes to War Against the Neocons National Interest. Well, someone has to. Didn't know where to file this– worth a read.

Russia Trumps Ecocide at the Petroleum Broadcasting System Counterpunch

New Bill Seeks to Make On-Camera White House Press Briefings the Law Hollywood Reporter
Kill Me Now
How Bill Clinton and George W. Bush got over their politics and became BFFs WaPo

Suppose the Trump show runs and runs The Economist. If you thought nothing could be worse than election 2016, stay tuned….
Brexit
Syraqistan
Iran Dominates in Iraq After U.S. 'Handed the Country Over' NYT
New Cold War
Russiagate and the Magnitsky Affair, Linked Again Rolling Stone (Richard Smith). Matt Taibbi.

The New McCarthyism Is Destroying the Democratic Party Truthdig
Trump Transition
Antidote du jour: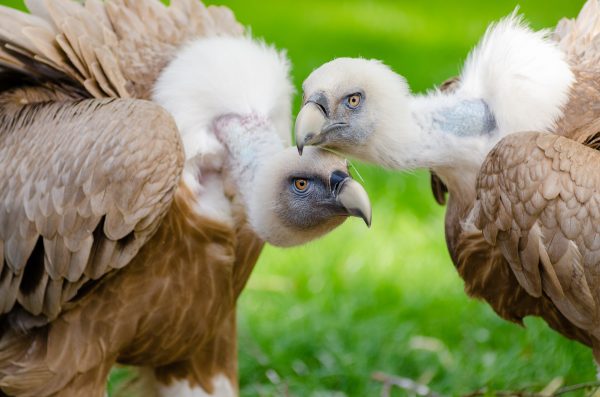 See yesterday's Links and Antidote du Jour here.