After the original announcement, it remained only to pick the venue; I think the logic of holding it outside the downtown area, to avoid crowds and parking problems, is sound.
Therefore the venue (hat tip, Dan) is The Great Lost Bear, because it's not in the Port area (crowded, pricey, parking problems) but it also looks very Maine.
Address: 540 Forest Ave, Portland, ME 04101
Phone: (207) 772-0300
Website: greatlostbear.com
Here is a map: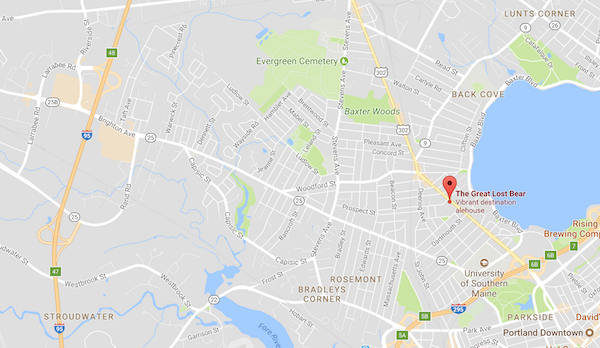 How to spot me: I am tall, not overly thin, wear glasses, have short grey hair, and will be wearing a red shirt and carrying a black computer shoulder bag (or have it with me). Hope to see you there at 6:00PM today.
To the craft beer, citoyens!