Happy Bastille Day!
Ravens—like humans and apes—can plan for the future Science
NASA's Juno Spacecraft Spots Jupiter's Great Red Spot (photos) NASA
Amazon is getting too big and the government is talking about it MarketWatch. Says hedgie Douglas Kass.
A dynamic model of financial balances for the United Kingdom Bank Undergound (UserFriendly). Though from 2016, UserFriendly: "Excellent stock flow model from BOE in super easy to read blog with working paper linked."
5 Things to Know about the Trillion-Ton Iceberg Scientific American
Doomsday narratives about climate change don't work. But here's what does Guardian
Era of 'Biological Annihilation' Is Underway, Scientists Warn NYT
Syraqistan
Syria Summary – Will The Trump-Putin Agreement Hold? Moon of Alabama

Trump Says U.S. Seeks a Syria Cease-Fire in a Second Area Bloomberg
Brexit
Britain concedes it will have to pay EU exit bill FT

Britain is incapable of managing Brexit and calamity will follow Martin Wolf, FT
Britain's Jeremy Corbyn: I got my ideas from Bernie Sanders WaPo
Spy drones, blast zones, treetop sit-ins: getting fracking gas to Scotland The Ferret
Brussels supports end to Greek deficit procedure EU Business
Calibri in spotlight as 'Fontgate' could leave Pakistan sans Sharif The Express Tribune. Shades of Rathergate!
China?
Anbang's Fall Closes Wild Chapter in China's Insurance Industry Bloomberg

Liu Xiaobo – the quiet, determined teller of China's inconvenient truths South China Morning Post
Would impeaching Trump restore the rule of law? Lessons from Latin America Quartz
Yes, Trump Can Accept Gifts NYT. On emoluments.
New Cold War
'A million miles per hour': Inside Trump's campaign when Trump Jr. met with Russian lawyer WaPo

Peter W. Smith, GOP operative who sought Clinton's emails from Russian hackers, committed suicide, records show Chicago-Tribune

Co-founder of firm behind Trump-Russia dossier will not testify before Senate next week Politico

High-Profile Team Sues Trump Campaign, Alleging Role in DNC Hack (PDF) National Journal. Page 18: "By March 2016, the Russian General Staff Main Intelligence Directorate ("GRU") gained unauthorized access to DNC networks, Democratic Congressional Campaign Committee ("DCCC") networks, and the personal email accounts of Democratic party officials and political figures. By May 2016, the GRU had extracted large volumes of data from DNC networks, including email accounts of DNC staffers."

Trump's Russian Laundromat The New Republic. If this pans out, it looks like David Warsh got it right; Water Cooler, March 29: "Summarizing Warsh's informed speculation, the Trump+Russia story is more likely to be a New York real estate story starting back in the 90s."
Millions Of Policy Proposals Spill Into Sea As Brookings Institution Think Tanker Runs Aground Off Crimea Coast The Onion. That's the third Crimean story that's floated through the zeitgeist to land on my desk in the last three days, after many months of nothing.
Poland remembers victims of massacres by Ukrainians Radio Poland
Trump Transition
Health Care
The updated Senate health care bill: What you need to know Politico

Senate GOP revises health care bill, but prospects still uncertain McClatchy

Who wants to be #3?

Status of Motion to Proceed vote

Collins: ❌
Paul: ❌
Flake: ?
Heller: ?
Capito: ?
Murkowski: ?

Three GOPers saying ❌ stops health bill

— Dan Diamond (@ddiamond) July 13, 2017

Collins says she'll vote against new GOP health plan Bangor Daily News

Rand Paul: Crony capitalism isn't a right, so why does Senate healthcare bill give insurance companies the right to a bailout? Washington Examiner. I'll take that as a No.

Capito Cites Medicaid Concerns in Review of New GOP Proposal US News. "Concerns" (unlike "issues") isn't exactly "Hell, no" but it's nowhere near "Yes," either.

Sandoval: Early take on health bill is that not much changed, it's still cause for 'great concern' Nevada Independent. Hence, I assume, Dean Heller.

Sens. Graham, Cassidy Offer Alternative Health Care Plan That Gives States Power to Decide to Keep or Replace Obamacare CBS

Medicaid Still Key Sticking Point in GOP Health Debate Roll Call

Insurance experts question Cruz's assertion about single risk pool Politico

The massive Senate GOP shift on pre-existing conditions Axios. Important.

New US healthcare bill would drop tax cuts for rich FT. With the real tax bill yet to be written? Pull the other one. It's got bells on!

The Health 202: Doctors make last-ditch effort to sink GOP health-care bill WaPo

Senate Republicans exempt own health coverage from part of latest proposal Vox. Classy!

Nurses Aren't Giving Up on California's Single-Payer Push US News.
Democrats in Disarray
Bernie Sanders again tops poll of most approved of Senators; Mitch McConnell again most unfavorable MassLive
Video shows Minneapolis police officer shooting two dogs in north Minneapolis yard Star-Tribune (Huey). Huey: "The video footage of this incident is unreal, and the police testilying is deplorable. Were police always this cowardly or is this a new trend we're seeing?"
At four years old, the Black Lives Matter network takes stock of its work on the ground Mic
Imperial Collapse Watch
Congress Greases Flightpath for the F-35 Boondoggle The American Conservative

A whistleblower plays by the rules at CIA, and finds 'nothing gets done' McClatchy. Film at 11.
Only in America
Open carry law for knives and swords to begin in September ABC
Guillotine Watch
Wealthy investment bank executive is caught stealing $210 of groceries from Whole Foods that he hid in his children's stroller Daily Mail
Class Warfare
Partisanship and the media: How personal politics affect where people go, what they trust, and whether they pay American Press Institute
For years, we've been told fat clogs our arteries. Now, scientists say that's all wrong. Quartz
Jimmy Carter gets medical attention after collapsing from dehydration in Winnipeg CBC (Re Silc).
Antidote du jour: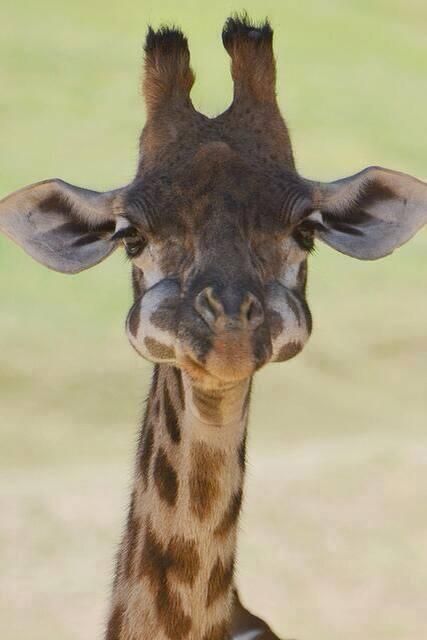 See yesterday's Links and Antidote du Jour here.