Honolulu targets 'smartphone zombies' with crosswalk ban Reuters (CL).
Oklahoma Police Chief Gives Himself A Ticket For Speeding HuffPo. So meta.
Earnings shenanigans underpin Wall Street record FT. "Return on invested capital paints much less flattering picture of company valuations."
This 1 number sums up why that Foxconn deal is over-the-top bad for Wisconsin MarketWatch
Foxconn Deal Lets Company Ignore Wisconsin Environmental Protection Laws David Sirota, International Business Times
Google's chief search engineer legitimizes new censorship algorithm WSWS. Over the transom via email, we get this handy chart of the sites censored by Google: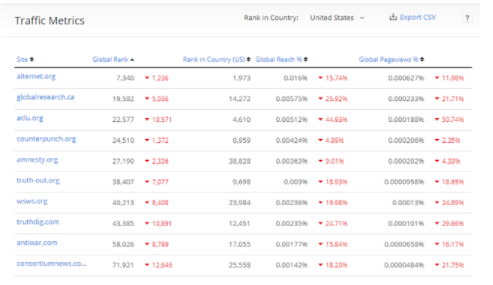 Remember "Don't be evil"? Good times…
Passenger rights group wins court victory in fight to keep airline seats from shrinking LA Times
LEGO Tests Bricks Made From Wheat in Effort to Ditch Plastic EcoWatch (MT).
How to Clean Up Hundreds of Tons of Melted Nuclear Fuel Bloomberg
U.S. Nuclear Comeback Stalls as Two Reactors Are Abandoned NYT
The Biggest Worry for British Bankers Isn't Brexit Bloomberg
Brexit
Government ignored expert advice and relaxed laws on sale of acids used in recent attacks Independent
More than half of young people in Ireland 'would join a mass uprising against the government' Independent
Syraqistan
India
Doklam is not about a road Indian Express

Farmer Suicides Rise in India as Climate Warms, Study Shows NYT
Venezuela
U.S. sanctions Venezuelan President Maduro and labels him a 'dictator' McClatchy. In this, of course, as with the Syrian drone strikes, The Blob will hail Trump for his singular blend of moderation, strength, and statesmanship…

Venezuela accuses Rubio, CIA of plotting to topple Caracas government Miami Herald. The fact that Venezuela has the world's largest oil reserves goes oddly unmentioned in most coverage.

Venezuela in Crisis CFR. For perspective, an extract from commentary provided to NC in mail by a South American journalist who writes extensively about politics:

[M]y position on Chavismo right now is that its authoritarian turn is only going to get worse and the awful economic crisis is likely to continue for a long time because it doesn't seem like they have any viable plan to get out of it. So the left will only look increasingly out of touch if it reflexively sides with the government. What needs to be done is contextualize Chavismo historically, explaining 1) why it was so wildly successful politically (it gave political participation, economic aid and so on to the country's historically excluded majorities, it defied the historical imperial tendencies of the US in the region. and the classist control of the country by an elite that was much much better at self-perpetuation than at developing the country, etc.) BUT ALSO 2) what they got wrong economically and how they kept digging into that hole because it was easier politically to continue focusing rhetorically on evil enemies than to accept their own huge f*ck-ups, leading them into today's escalating authoritarianism (though they still try to keep it democratic on appearance, but it's less and less so).

How to deal with Venezuela The Economist. "The opposition, a variegated alliance long on personal ambition and short of cohesion, needs to do far more to become a credible alternative government. That includes agreeing on a single leader." Idea: Ahmed Chalabi!

US Vice-President Pence Telephones Venezuela's Leopoldo Lopez Venezuelan Analysis

Venezuela Coup "Could Blow Up Huge In Many Nations Of The Region" Moon of Alabama
New Cold War
Imperial Collapse Watch
America Needs a New 'Dreadnought Strategy' Foreign Policy. Not an encouraging headline; the UK initiated its dreadnought program on the imperial downslope.

Jury to decide fate of CIA torture psychologists Al Jazeera. As usual, the little guys get the chop. Bad as I believe Mitchell and Jessen to be.
Trump Transition
* * *

Who is John Kelly, Trump's new chief of staff? FT

* * *

Did Melania and Ivanka knife the Mooch over his language? New claims his 'c**k blocking' tirade may have cost him his job Daily Mail
Democrats in Disarray
Democrats Pitch a Kinder, Gentler Populism The Atlantic (Re Silc).

Democrats' trust-busting hypocrisy The Week

Clinton lost, but Republicans still want to investigate her AP
Black Injustice Tipping Point
Airbnbigotry: Tech and Civil Rights Current Affairs

How We Make Black Girls Grow Up Too Fast Tressie McMillan Cottom, NYT
Health Care
People Are Buying Fish Antibiotics Because They Can't Afford Human Ones Vice

Hundreds attend free dental clinic at Duquesne University Pittsburgh Post-Gazette

Bernie Sanders' Drug Price Bill Would Save Billions, Congressional Analysts Say David Sirota, International Business TImes
Class Warfare
* * *

The trials of being a #workingclassphd Sean Richardson – PhD

* * *

Boeing offers more buyouts at North Charleston campus, layoffs could follow Post and Courier
The secret messages of San Francisco's Summer of Love The Week
Against The New Optimism Rod Dreher, The American Conservative in response to Is the world really better than ever? Guardian
Antidote du jour (Bob):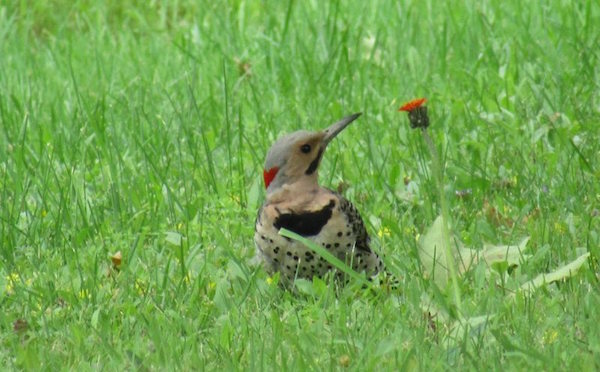 Bob: "Big bills only."
See yesterday's Links and Antidote du Jour here.