Bristol teacher's end-of-term gift – the sweetest present ever? BBC
7 mighty benefits of writing by hand Treehugger
Save Snow Leopards World Wildlife Fund Watch the enbedded video, and please consider signing the petition to save the snow leopard— Naked Capitalism's iconic animal.
The schools that teach parents as well as children Economist (Emma)
U.S. government ordered to solve 'Case of the Incredible Shrinking Airline Seat' Reuters
Robot cracks open safe live on Def Con's stage BBC (Chuck L): But enquiring minds want to know: did it crack it faster than a "professional" safecracker would have done?
How the search for mythical monsters can help conservation in the real world The Conversation
Refugee Watch
Why offshore processing of refugees bound for Europe is such a bad idea The Conversation
Class Warfare
Of money and morals Aeon (Emma)
Bankers Ditch Fat Salaries to Chase Digital Currency Riches Bloomberg
Guillotine Watch
Want to Be Happy? Buy More Takeout and Hire a Maid, Study Suggests NYT
Unpaid internships damage long-term graduate pay prospects Guardian (Chuck L).
Kill Me Now
Joe Biden still wants to be president. Can his family endure one last campaign? WaPo
High Court blocks bid to prosecute Tony Blair over Iraq War Independent
Brexit
We won't be a tax haven after Brexit, says Hammond The Times
Syraqistan
HACKED EMAILS SHOW UAE BUILDING CLOSE RELATIONSHIP WITH D.C. THINK TANKS THAT PUSH ITS AGENDA Intercept
North Korea
Trump and Japan's Abe talk about 'grave and growing' North Korea threat Reuters

Vietnam's role in North Korea: a 'friendship' endures? Asia Times

Urgent Warning: Time to Hit the Reset Button on U.S.-Korean Policy AlterNet
China?
Xi's show of force declares China's battle readiness to the world SCMP

China shows off military might as tensions flare over North Korea Independent

Hostile border dispute with India could damage China's global trade plan, experts warn SCMP
India
It Makes Little Sense to Blame Students for India's Growing Loan Default Problem The Wire
New Cold War
Sanctionstein: What is the real cause of America's latest sanctions regime? The Duran (Micael)
India
A Country Divided: How it affected me BBC. Some victims of Partition share their stories, seventy years after the fact.
Mysterious craters blowing out of Russia could mean trouble for the whole planet CNBC
China's ageing solar panels are going to be a big environmental problem SCMP
Why electric cars are always green (and how they could get greener) Quartz
Democrats in Disarray
Trump had 'The Art of the Deal.' Now Democrats say their economic agenda is 'A Better Deal. WaPo (MF). Money quote: "House Minority Leader Nancy Pelosi (D-Calif.) agreed, explaining in a separate interview that the new focus "is not a course correction, but it's a presentation correction." " So, Democrats double down on their position that there's no problem that cannot be fixed with better propaganda.

We Don't Need No "Moderates" 34Justice (Emma)

1. Ok, let's talk about the Democratic Party's deep state. Not the politicians, not the consultants, but BigLaw. That's where power lives.

— Matt Stoller (@matthewstoller) 30 July 2017

Readers, click through to follow Stoller's whole rant– it's worth it!
Britain's Imperial Follies Bloomberg (Emma)
McCain's Brain Cancer Draws Renewed Attention to Possible Agent Orange Connection ProPublica
Big Brother IS Watching You Wtach
While you're watching Disney's films at the cinema, Disney can now watch you Quartz. It's enough to make me want to don a mask the next time I go to the cinema. Guy Fawkes? King Kong? Groucho Marx? Yogi Berra?

We Can't Live in Fear of Our Own Intelligence Community American Conservative

Google's new program to track shoppers sparks a federal privacy complaint WaPo
Trump Transition
Trump's new weapon? His Cabinet The Hill

Sally Yates: Protect the Justice Department From President Trump NYC. Classic pearl-clutching harangue, completely oblivious to how the DoJ's reputation plummeted as prosecutors eschewed corporate crime, antitrust, and other white collar prosecutions– save for Preet Bharara's pet parking ticket priority: insider trading.
Health Care
'I died in hell': sacrifice of war dead remembered at Passchendaele Guardian
Antidote du jour: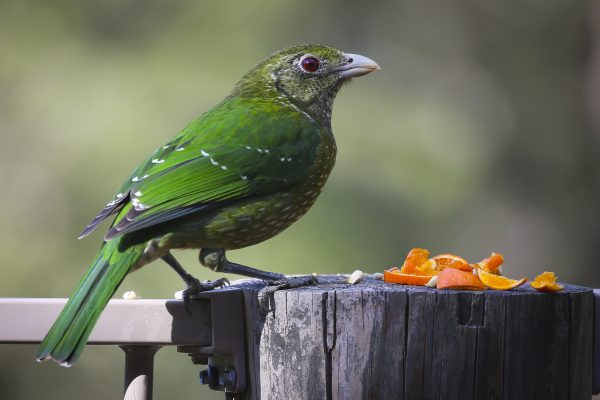 See yesterday's Links and Antidote du Jour here.