Jerri-Lynn here: Just noticed that it's been exactly one year since I first started guest DJing for Naked Capitalism– including compiling the occasional Links. Hope you enjoy these.
Hillary Clinton Opens New Presidential Library Charting Course Of Purely Theoretical Tenure As Commander In Chief The Onion
How Switzerland transformed breakfast BBC
Why Women Had Better Sex Under Socialism NYT
AirDropping penis pics is the latest horrifying subway trend NY Post. Yet another sound reason to stick with my dumbphone.
The Death and Life of Helicopter Commuting Bloomberg. Not quite the Guillotine Watch item the headline implies.
What we can learn from the 2017 solar eclipse The Conversation
Ultrafast wi-fi on horizon as scientists send data at 100 times current speeds Telegraph
Biggest amateur-built sub sinks—owner is suspected of killing passenger Ars Technica
Los vecinos de la Barceloneta toman la playa en contra de los excesos del turismo El Pais
Scientists discover 91 volcanoes below Antarctic ice sheet Guardian
Critics throw shade at Cuomo's plan to light NYC bridges ABC News
Kill Me Now
Amazon looks to new food technology for home delivery Reuters
Are American Shoppers Ready For Walmart's 'Scan & Go' And Amazon Go? International Business Times
The terrible cost of Scotland's salmon farms FT
Toxic eggs expose EU's struggle to police food safety Politico
Russia
Syraqistan
THE VOICES OF SYRIA HAVE ALWAYS BEEN IGNORED BY THE WEST The Intercept. Charles Glass.

Saudi Arabia 'seeks Iraq's help' to mend ties with Iran Al Jazeera
Can the German-Turkish Relationship Be Saved? Der Spiegel
Turkish author Elif Shafak's cautionary tale for the West Politico
Gulf of Mexico 'dead zone' is already a disaster – but it could get worse The Conversation
North Korea
China?
How US sanctions against North Korea could affect Chinese banks SCMP

China Is Burying Its Cities Under Mountains of Extremely Cheap Bikes Bloomberg

Trump plans to make China very angry at the worst possible time Business Insider
New Cold War
YouTube Begins Purging Alternative Media As The Deep State Marches Toward WW3 UserFriendly
Brexit
David Miliband: we need a second vote on Brexit deal Guardian

Brexit claims another victim: Britain's venture capitalists Politico

Hammond accused of giving ground to pro-hard Brexit Tories Guardian
A pilot explains what it really means when there's turbulence during a flight Business Insider
Book Review: "Bad Samaritans", by Ha-Joon Chang Ian Welsh (martha r) Hear Ha-Joon Chang speak at the 2017 Jaipur Literature Festival and was very impressed. Have yet to track down any of his books, however (let alone read one). Another item for my list….
India
Inside Cellular Jail: the horrors and torture inflicted by the Raj on India's political activists Independent
Our Famously Free Press
Police State Watch
The 22 Dems Who Want to Strip Ivanka Trump's Clearance American Conservative. Skewers  gotcha virtue-signalling undertaken with no awareness of the consequences.
People, palm oil, pulp and planet: four perspectives on Indonesia's fire-stricken peatlands The Conversation
Charlottesville
Democrats in Disarray
Inside the Elizabeth Warren merchandising empire Politico

Elizabeth Warren's 2020 Platform? Netroots Speech Touts Bolder Democratic Party International Business Times
Trump Transition
Antidote du jour: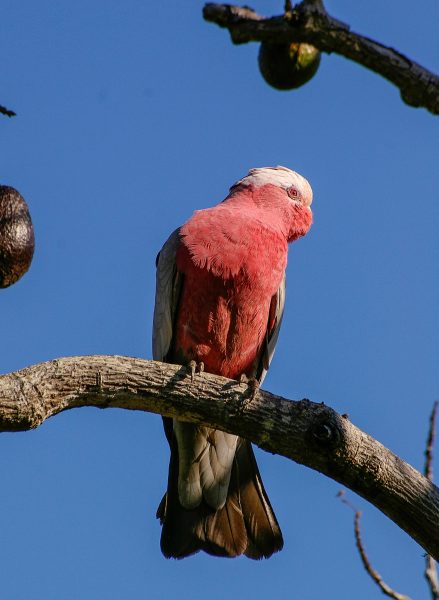 And,a bonus video (furzy). Is it staged? I vote yes but enjoyed this just the same.
See yesterday's Links and Antidote du Jour here.