Pic of the week: Mother Nature displays a hat-trick of beauty over Arizona WaPo
The Turkish city that discovered the key to happiness BBC
Yosemite struggles to find an answer to traffic woes LA Times
Anti-tourism attacks in Spain: who is behind them and what do they want? The Conversation
Elephants unchained: 'The day has gone by when this was entertainment' Guardian
American investment banker accused of pushing London woman in front of bus is cleared in investigation NY Daily News (MF). Update from yesterday.
Silicon Valley under attack both from within and without CNBC And about high time indeed.
Google warns 700 publishers digital ads will be blocked by Chrome update NY Post
Police State Watch
Federal Court Rules Citizens Have No Right to Film Politicians & Police in Public Free Thought Project (Jess)
Ex-MI5 chief warns against crackdown on encrypted messaging apps Guardian
Students, Cities and States Take the Climate Fight to Court NYT
New Orleans braces for new flooding as it copes with power outages, failed pumping system LA Times
New York's Fracking Ban Was Supposed to Set a Precedent — but Governor Cuomo Is Going Back on His Word Truthout
The Madman and the Bomb Politico
North Korea
Flier's battery caught fire on Lufthansa A380 with 410 people on board; all safe USA Today. Good thing it caught fire in the cabin and not in the hold.
Drone enthusiast 'amazed' as he lands device on deck of £3bn HMS Queen Elizabeth without being detected Yahoo
Brexit
Confirmed: UK to publish key Brexit papers this week Politico

Hammond and Fox: We will leave customs union during Brexit transition Guardian
ILLINOIS DEMOCRAT SAYS ELECT HIM GOVERNOR AND HE'LL COMMUTE ALL LOW-LEVEL DRUG SENTENCES Intercept
Democrats in Disarray
Finally, Democrats are looking in the mirror. That's reason for optimism Guardian. Thomas Frank.
Class Warfare
Drug industry faces 'tidal wave' of litigation over opioid crisis FT

This American Town Was Left to Die, and Suddenly Economists Care Bloomberg

Theresa May under pressure to cut cost of university as public rejects high fees and huge debts Independent
China?
China and India on brink of armed conflict as hopes of resolution to border dispute fade SCMP
Syraqistan
New Cold War
Another Russia-U.S. Proxy War Looms Over Afghanistan Cipher Brief. resilc: "how stupid can we be? W, Obomba, Trump, clintoons, all of them."

Why the Pope ❤ Putin Politico
Union throws wrench in self-driving works Reuters (resilc). This is very important. Despite the hype re cars, trucks would be the easiest place to start with self-driving vehicles.
The Fed Wants to Make Life Easier for Big-Bank Directors NYT. Gretchen Morgenson.
India
Unusual Deposits of Rs 1.7 Lakh Crore During Demonetisation: RBI The Wire

India is set to become the world's most populous country by 2024. But is it ready? Scroll.in
Trump Transition
Charlottesville
One dead and dozens hurt as white supremacists clash with anti-fascist campaigners in Virginia  Independent

Justice Department opens civil-rights investigation into Charlottesville crash The Hill

In Appalling Speech on Charlottesville, Trump Condemns Bigotry and Violence "On Many Sides" Slate. The violence seen in Charlottesville "has no place in America," Trump said shortly after the Charlottesville mayor confirmed that at least one person had been killed by a car that plowed into a group of counter-protesters. "What is vital now is a swift restoration of law and order and the protection of innocent lives," Trump said.

Resilc: "no place in America but everywhere we touch overseas…..violence is as american as apple pie, since 1492."

James Alex Fields Jr. Wiki & Bio Everipedia  Includes raw video footage.

Brian C:

"BTW two other things struck me as unusual: 1) why didn't the airbag deploy in a 40-50 mph head on collision that crumpled the bonnet (was it disabled)?; and, 2) note the impressively straight and fast reverse egress of the Dodge Charger in the video (extreme presence of mind one concentration if the crash was panicked or heat of the moment)"

…….

"The video gives strong indicators of premeditation. The acceleration appeared controlled, as well as the impressive egress. Hard to imagine that egress if the act was from panic or road rage. Note too the hands seemingly calm at 10 and 2 at the impact.

Seemed more like it was the plan to crash then back out. Then there's the air bag. If it was planned, you would want to disable the system because an air bag can injure you or even knock you out."
How reducing the number of stressful events in our lives could help beat dementia The Conversation
Antidote du jour: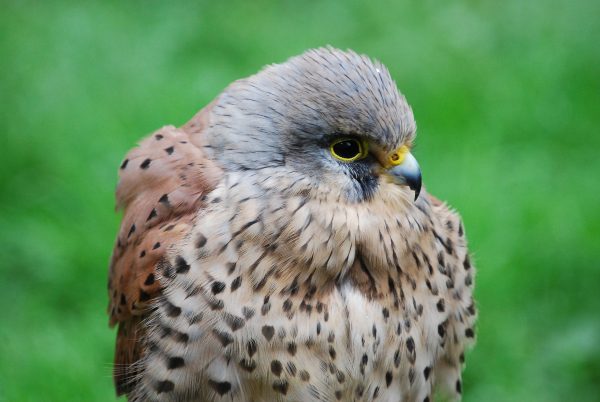 See yesterday's Links and Antidote du Jour here.