Harvey Slams Ashore in Texas; Catastrophic Flood Threat Still to Come Wunderground
HURRICANE HARVEY National Hurricane Center
Maps: Tracking the Path of Hurricane Harvey New York Times
Hurricane Harvey: Immigration checkpoints will check people evacuating in Texas Quartz. UserFriendly: "Classy."
From Martha r:
1. TX Senators Cruz and Cornyn voted against aid for Hurricane Sandy in 2012
2. They now want billions for TX as Hurricane Harvey approaches

— West Wing Reports (@WestWingReport) August 26, 2017
Scientists Finally Prove Strange Quantum Physics Idea Einstein Hated Gizmodo
The World's Longest Flight Is Coming Bloomberg
Confused sunflowers during eclipse EarthSky. Chuck L; "If this is what they looked like at 70% occlusion, sunflowers in the path of totality must have freaked out. Photos anyone?"
The Pentagon is Poisoning Your Drinking Water Counterpunch
The Parasite That Wires Plants Together Wired
How Zebrafish on Drugs Help Us Understand Opioid Addiction National Geogrpahic. UserFriendly: "Great, fish junkies.."
When Dark Humor Stops Being Funny Nautilus (micael). Notice YouTube removed the Louis C.K. video….
China?
The Dark Side of China's Tech Boom The Diplomat (resilc)
North Korea fires three failed missiles DW
Thailand's ousted PM Yingluck has fled abroad: sources Asia Times
Brexit
Syraqistan
>Unifor (Sid S). It was adopted.

The War That Time Forgot Counterpunch
Big Brother is Watching You Watch
Why did CIA create a bogus software upgrade? To steal data from FBI, NSA ZDNet (Pat)

Connected cars have an 'indefensible' security vulnerability Network World (Phil P)

No, USS McCain Probably Wasn't Hacked. But What If It Was? Defense One. Resilc: "Thumb drive porn"
Trump Transition
Trump pardons Joe Arpaio, former sheriff convicted in racial profiling case Guardian. Oddly, he did this on Friday afternoon in the summer. Was the assumption his base would take notice no matter when he did it while the MSM harrumphing would be somewhat blunted?

From Martha r:

Here's the White House statement on @POTUS pardon for former MCSO Sheriff Joe Arpaio. #SheriffJoe #fox10phoenix #PresidentTrump pic.twitter.com/sJaWPeBGtQ

— Marc Martinez (@marcfox10) August 26, 2017

Joe Arpaio's most controversial moments Axios

Gorka No Longer Works as Trump White House Aide, Officials Say Bloomberg

Trump confronts unprecedented public rebuke by Gary Cohn after Charlottesville Washington Post

Transcript: Gary Cohn on tax reform and Charlottesville Financial Times. The underlying interview.

Trump Gives Up on GOP Lawmakers New York Magazine (resilc)

RNC approves anti-KKK resolution — after White House signoff Politico
Party poopers: rightwing rally cancelled in San Francisco amid dog poo protest Guardian. This is pathetic. If the left in a city heavily populated by liberulz and actual lefties like SF thinks it can't manage a brief influx of far-right wingers, particularly since as in Boston, the permit can set a max on the number of attendees, there is something wrong with this picture. Both Charlottesville (admittedly at real human cost) and Boston made the far right look bad. This impulse will largely burn out if they are allowed to rally and 1. Police keep them far right wing well separated from the counter-protestors and 2. The locals show up in far bigger numbers than the protestors, giving a big visual image that they are representatives of a fringe cause. By contrast, preventing them from assembling by literally dirty tricks lets them claim the moral high ground when that's the last outcome anyone opposed to them should want.
The Boston Rally Exposed the Left's Intolerance of Free Speech New York Magazine. Sullivan's general point is correct. Limiting the permit # to 100 was ridiculous. 250 or 500 or 1000 would still have been a number the police could have contained, particularly with the strict prohibitions the had on weapons or anything that could have been a weapon. However, the moderate-sounding Medlar was only one of six organizers and the roster for speakers kept changing up to the last minute. There were earlier reports of some pretty hard core (as in not pretty views) alt right types being on deck to speak. Some withdrew and others may have had their invites pulled. So my sense is that the "rightwingedness" of this event morphed a lot as it got closer to the rally date.
New York mayor considers Christopher Columbus statue removal Guardian. So now blue cities are fulfilling Trump's prediction?
Springtime for the Confederacy Slate (resilc)
Independent Clinic Closures Put Abortion Access at Risk Truthout
When J. Edgar Hoover told Chicago FBI to set the Outfit on Dick Gregory Chicago Tribune (Sid S)
Our Fabulously Free Press
Al Jazeera had been pushed to 'discredit or offset' 9/11 documentary which was out of the US official line failed evolution
Every. Single. Software developer. Must. Take. Note.

YOU can go to jail for the code YOUR BOSS tells you to write. https://t.co/3MZGHqI4dy

— Ted Neward (@tedneward) August 25, 2017
The Lost Lesson of the Financial Crisis by Mohamed A. El-Erian Project Syndicate. UserFriendly: "Elites learn something? LOLOLOLOL"
Central Bankers Know Nothing About Modern Money RealClearMarkets (UserFriendly). Actually the Bank of England does.
Yellen and Draghi Both Defend Post-Crisis Financial Regulation Bloomberg
Pot meet kettle: Uber investors are now battling over leaking Recode. This is ridiculous. It's not even smart harassment. For instance, they might expose that Benchmark was sharing confidential financial information with SoftBank w/o going through the right hoops, which is not going to help getting a deal done with SoftBank (not that we think that is likely save to buy some Asian ops or at a very knocked-down price). But it shows how toxic relationships between warring factions at Uber have become.
Class Warfare
The Socialism America Needs Now New Republic (ChiGal). Better than you probably expect.

Judge upholds Seattle law allowing ride-hailing drivers to unionize Axios

Top schools push pupils away from universities The Times

California lawmakers consider spending billions to fix housing Reuters. EM: "$300M per year sounds like a pittance, given the sky-high places in and around the SF Bay Area and elsewhere. That would buy, what, 200 single-family homes in SF?"
Antidote du jour. From Howard W:
This is a Macaque family at local zoo, mama. papa and junior. When we grow up we could be like them.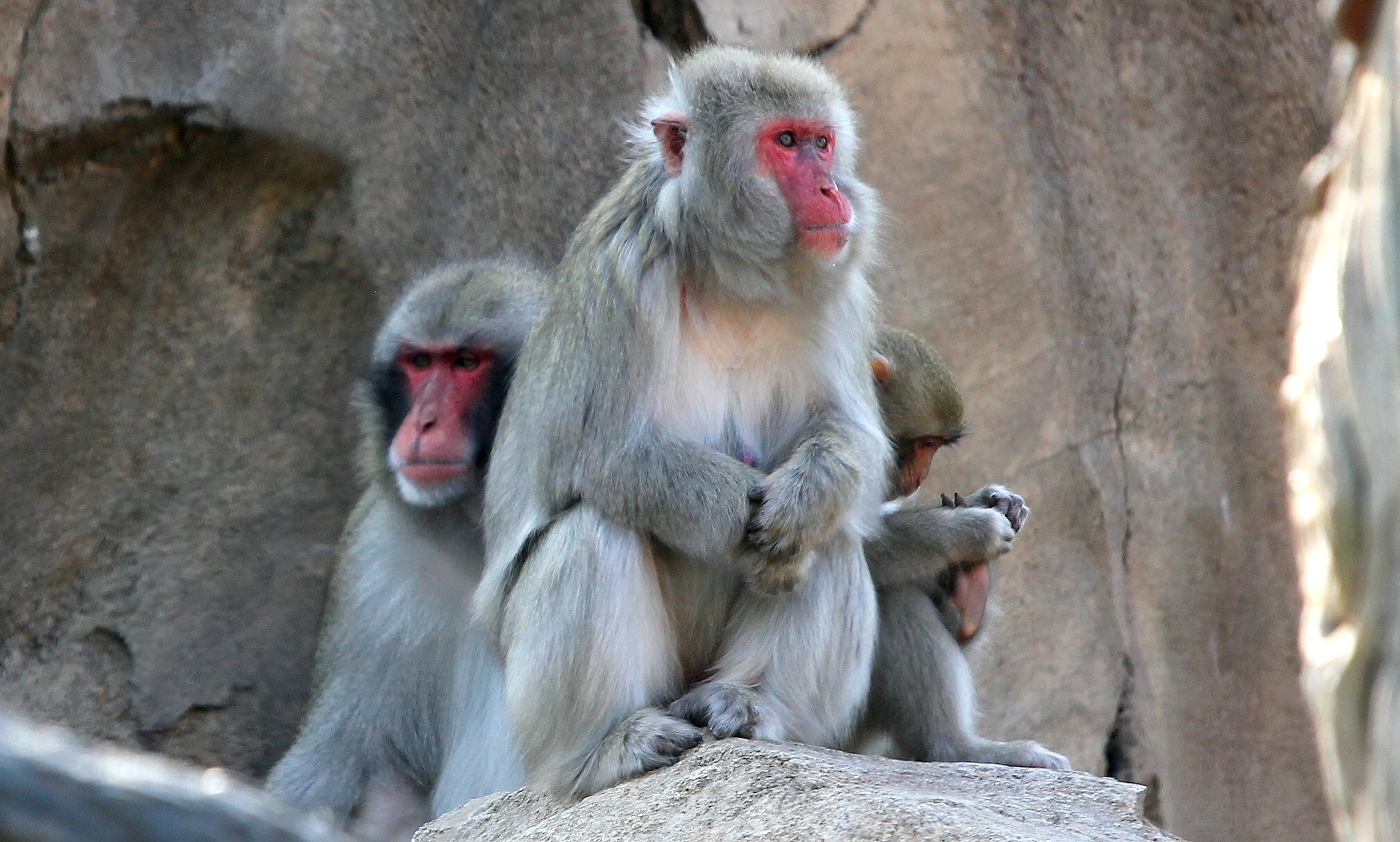 See yesterday's Links and Antidote du Jour here.