We have a new word for that feeling when travel makes everything new Aeon
Saudi Arabia accidentally prints textbook showing Yoda sitting next to the king Daily Telegraph
What It's Like to Write an Opera About Dinosaurs Mental Floss
This video follows the heartwarming journey of a macaw from being hatched to first flight Scroll.in
In defence of great crested newts: why these elusive amphibians are worth the worry The Conversation. I'm sure Gussie Fink-Nottle would concur.
Godzilla Is a Radical Environmentalist Motherboard
Behind the urgent drive to unite China's giant panda habitats in one huge national park SCMP
How did that get there? Plastic chunks on Arctic ice show how far pollution has spread Guardian
College fraternities will make you dumber — and richer MarketWatch
Class Warfare
Equifax
As Equifax Amassed Ever More Data, Safety Was a Sales Pitch NYT

S.E.C. Rules to Protect Investors From Cyberthreats Fall Short NYT. Gretchen Morgenson
Nestlé Makes Billions Bottling Water It Pays Nearly Nothing For Bloomberg
In paywall age, free content remains king for newspaper sites Columbia Journalism Review
Big Brother IS Watching You Watch
AIRPORT POLICE DEMANDED AN ACTIVIST'S PASSWORDS. HE REFUSED. NOW HE FACES PRISON IN THE U.K. Intercept

The Long Night Ahead Global Guerrillas (Chuck L)
North Korea
China?
Sanctioning China to Go After North Korea is a Very Bad Idea American Conservative

How US President Donald Trump's visit to China can make both nations great again SCMP
India
"INDIA IS OUR BROTHER, CHINA IS OUR FRIEND": NAVIGATING GREAT POWER RIVALRY IN SOUTHERN ASIA War on the Rocks

The Ghost of Demonetisation Still Haunts Marathwada's Farmers The Wire

No tax refund, no working capital: How GST is hurting Indian exporters Scroll.in
Mélenchon mobilise des dizaines de milliers de personnes contre « le coup d'Etat social » Le Monde
Hit by Chinese Hackers Seeking Industrial Secrets, German Manufacturers Play Defense WSJ
Margrethe Vestager on holding Silicon Valley to account FT. Lunch w/ the FT w/ EU antitrust commissioner.
Syraqistan
Afraid of their waning power once Isis is defeated, the Kurds are calling for independence from Iraq Independent. Patrick Cockburn.

A year on from the murder of Christian writer Nahed Hattar in Jordan, many questions remain unanswered Independent. Robert Fisk
Crackdown in Catalonia Jacobin
Catalonia's right to self-determination TLS
German Election
How to watch the German election like a pro Politico

German election threatens to clip wings of finance hawk Schäuble FT
Brexit
UK's Johnson opposes adopting any new EU rules during Brexit transition Reuters

Time to abandon all hope? May's ever more difficult two-level game Political Studies Association (micael)
New Cold War
NATO's Fakenews Russia Scare Increases Defense Waste Moon of Alabama

Homeland Security informed 21 states that hackers targeted their election systems The Verge

Trump Has Given Russia Hawks Little to Complain About The Nation
Health Care
Top doctor, hospital, and insurance groups release joint statement urging the Senate to reject Graham-Cassidy bill Business Insider
Trump Transition
Four times Trump and sports have clashed The Hill

The NFL is going to war with Trump as several teams have condemned his attack on players Business Insider

Trump to scrap 'Muslim ban' and replace it with new targeted restrictions, says official Independent
This is not a drill: how 1985 disaster taught Mexico to prepare for earthquakes The Conversation
Hurricane Alley
The shorter your sleep, the shorter your life: the new sleep science Guardian
Antidote du jour: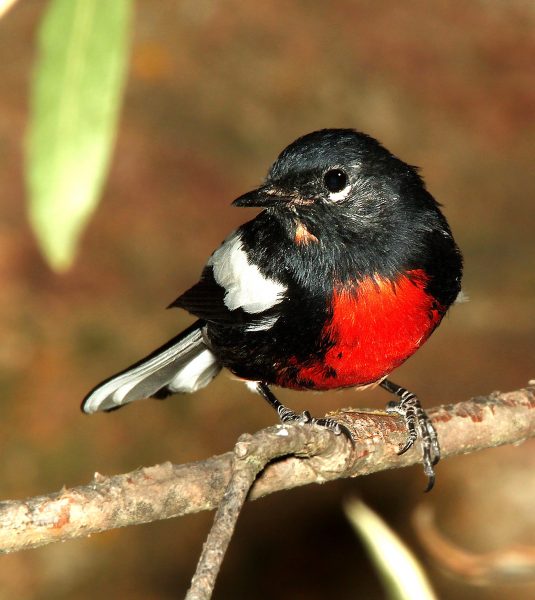 See yesterday's Links and Antidote du Jour here.